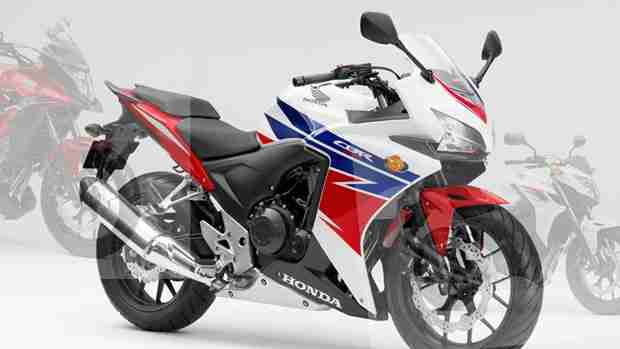 Honda recently displayed their new 400cc engines built on the same platform as the 500cc ones, information of which we had back in May 2012, when news first broke that the Honda 400's were coming back. Similar to the bigger 500cc engine, the new engine is a liquid-cooled DOHC parallel Twin engine. The 400cc engine has the same 67mm bore as the 500 engine, but a smaller stroke of 56.6mm down from 66.8mm. These engines would power the same trio of bikes that the 500's form and namely become the CBR400R, CB400F and the 400X. Yes, 400X, the CB has been ditched. Honda today announced that it will exhibit a large variety of motorcycle models at the 29th Osaka Motorcycle Show 2013 to be held from Friday, March 15 to Sunday, March 17 at Intex Osaka and the 40th Tokyo Motorcycle Show to be held from Friday, March 22 to Sunday, March 24 at Tokyo Big Sight. Top among the list of motorcycles that would be featured are the new 400 series, others include the new CRF250M and three new scooters, a 250cc scooter called the Forza Si, a 125cc one called Grom and a 110cc one called Cub.
CBR400R: Fully cowled, vibrant road sport model featuring a newly developed liquid-cooled 4-stroke DOHC inline 2-cylinder engine
CB400F: Naked road sport model equipped with the same engine as the CBR400R
400X: Sport tourer model originating from the "Crossover Concept"
CRF250M: Motard model derived from the CRF250L, with on-road tires
The exact specifications of-course will only be available after the unveiling of these motorcycles. For sure we will bring you updates as it happens, as in all probability these are the motorcycles that we would be getting in India.