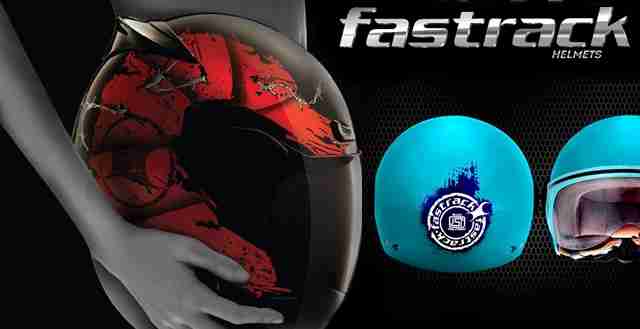 Fastrack a brand atleast currently known for its eyewear and watches recently announced that it will be entering the helmet market in India. With India having a very strong two wheeler market the company wants to tap into the potential and are making efforts to establish itself as a strong player in this segment. Fastrack helmets are priced between Rs 1,495 and Rs. 3,595.
Ronnie Talati – Vice President & CMO, Titan Company Ltd
"We are getting the helmets manufactured in India, we have tied up with an Italian company called AGV, one of the largest helmet manufactures in the world; We are tied up to make our helmets to our design and we control marketing, we control design and safety standards."
The helmet market in India currently although having certain established brands surely needs the injection of a strong player to push things to the next level. The enthusiasts mostly resort to imported international brands to ensure safety. With Fastrack helmets in India the expectations are certainly high especially since they have tied up with AGV for the required expertise in manufacturing and if the company can stick to the international safety standards and provide some interesting designs and models, for sure the market will gobble up the product. Couple all this with the strong existing dealer network that Fastrack already has and you know for sure that these helmets will soon be available all over India. Here is wishing Fastrack all the best, don't let us down.