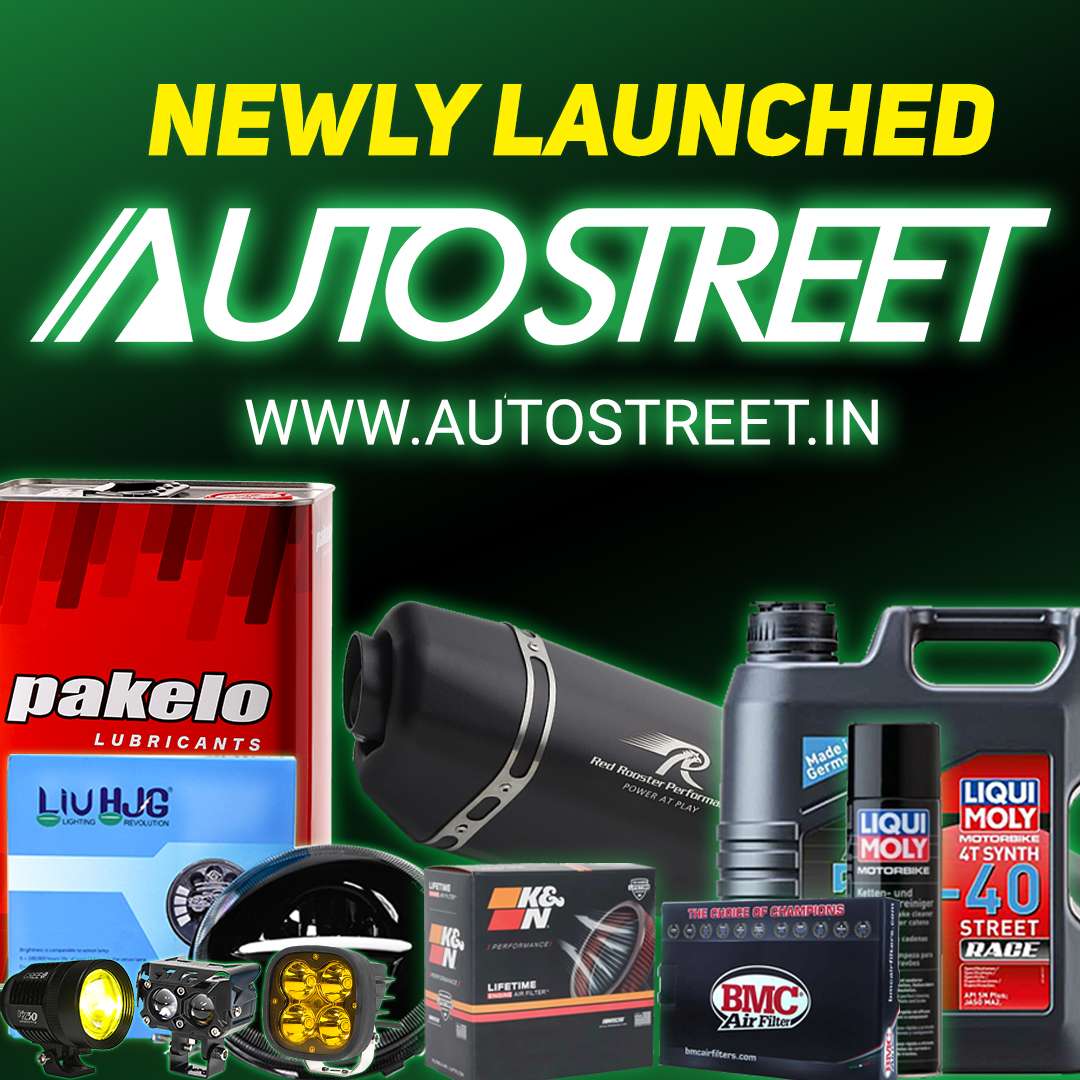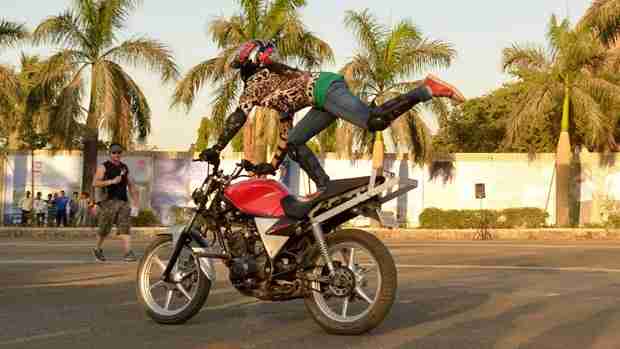 The world of motorcycle stunting in India has changed dramatically in the past few years. With a more widespread acceptance of this particular skill set the number stunt teams and stunt personnels in India are increasing by the day. What is more interesting to see is the increasing number of young female stunt riders who are taking up the sport and giving their male counterparts a run for their money. One such upcoming female stunt rider is Ekta Pannalal and she is our featured stunter for the month of May 2013.
Quick 11 with Ekta Pannalal
1. What's your name in the stunt circles?
Ekta Pannalal a.k.a Stunt babe.
Customized Honda CB Twister – Little dragon.
Raipur, Chhattisgarh.
4. How did it all begin? What age did you start stunting?
It was a childhood attraction. Whenever I saw a guy doing stunts I found that to be so impressive and out of the world. And the second thought that always haunted my mind was why can't a woman or a girl do this? So I tried my hand at it, fell in love instantly and the result was hey! I can do this. I got my first bike at 18 and started stunt riding at 20.
5. Your favorite stunter?
Sarah Vignot Lezito
6. Your favorite stunt and what is in store for us in the pipeline?
Back Switch wheelie is my favourite stunt and is the one that I am trying to perfect right now along with the Christ backflip.
7. What was your biggest challenge so far as a stunter?
Being an Indian girl it was never a bed of roses for me, as I have faced many challenges from being pushed back while stunting to being even forced to leave my group. I even did not have proper fitting riding gears at one point as my size was not available in the male dominated market – being lean and thin had never depressed me so much lol!
8. Biggest achievement as a stunter?
I am living my dream now and satisfied with myself. I count it as the biggest achievement. As at the end of the day that is all what matters.
9. Funny / weirdest experience while stunting?
As I don't get helmets of my head size, I am pushed to use one of a bigger size. So whenever I land my bike after a wheelie, the helmet drops and blocks my eyesight and I had to grope for controls in blind. Once while I was doing my wheelie, the bike went a little too high to 12 o'clock position and I was thrown to my feet on the road, the bike running by itself on 12 o'clock position like a dinosaur and me running behind it like mad. The spectators laughed their guts out.
My future plans are to pursue Freestyle Stunts as my career more seriously. I want to grow and learn more and perform at events world over!
11. What would you like to say to your supporters/fans/followers?
I am highly humbled by the love and support I get from all. I wish them luck for their future. And I would like to add that nothing is impossible once you are determined!
You can follow Ekta and all her latest updates at her Facebook page.
Want to be featured here? Write in to us with a short bio about yourself or your team with photographs to editor@iamabiker.com for your chance to grab the limelight.