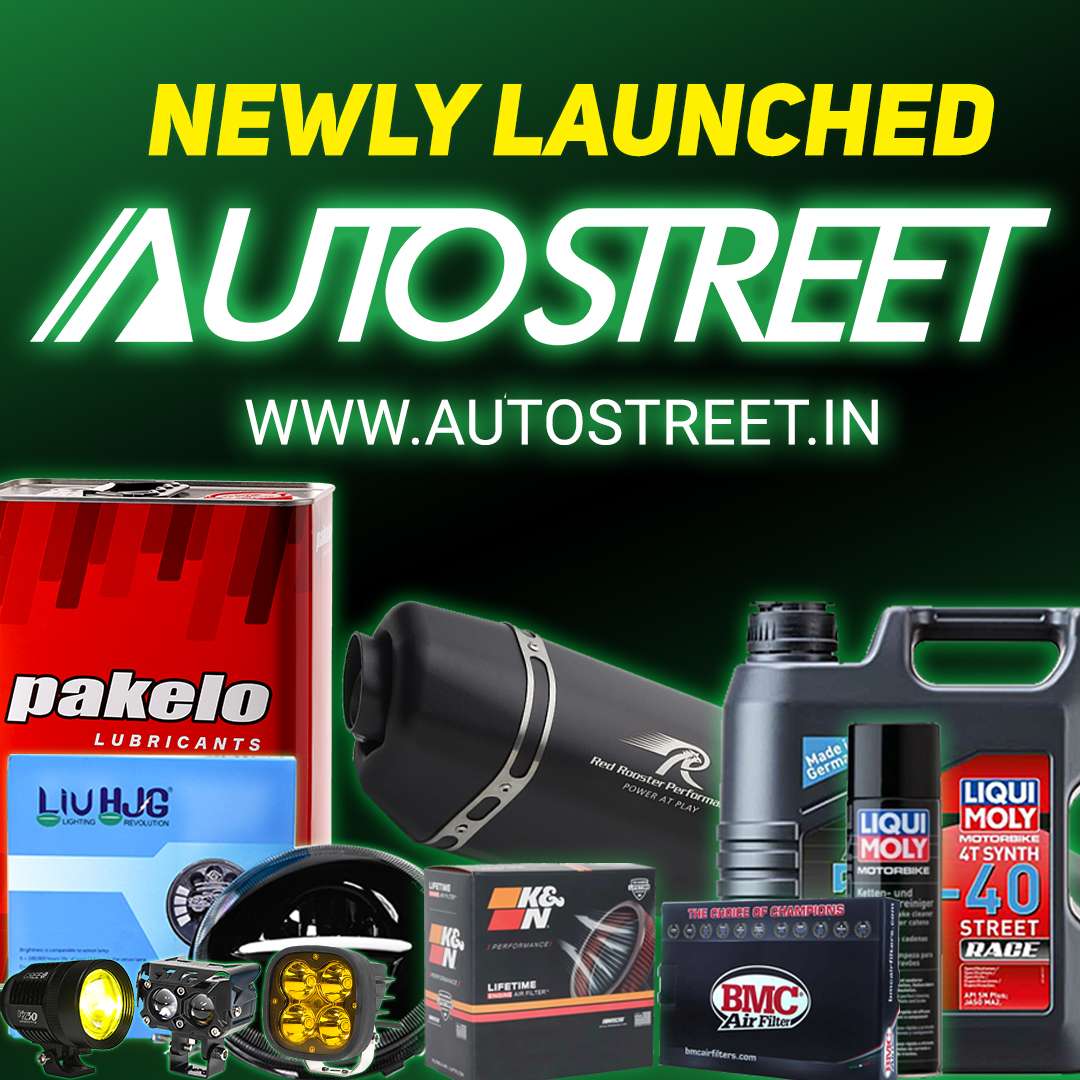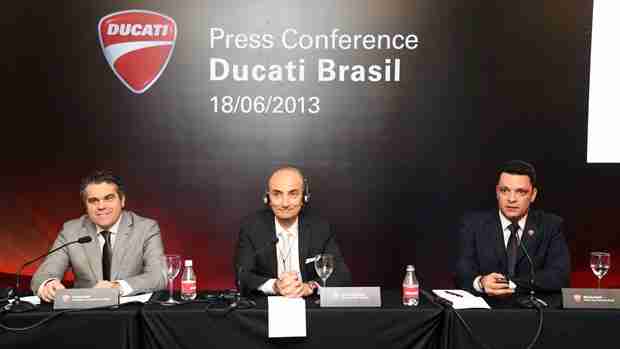 After inaugurating the new "Ducati do Brasil" subsidiary in October 2012, Ducati's programme for expansion and growth in the South American nations continues. The Italian motorcycle manufacturer has become directly responsible for all management aspects of Ducati products in Brazil including distribution and assistance.
Led by Managing Director, Ricardo Susini, and assisted by Marco Truzzi as Service & After Sales Manager, Ducati now controls the new branch based in Sau Paulo. The inauguration of the new show room in the prestigious Avenida Faria Lima of Sau Paulo was an opportunity for Ducati's attending management to meet the press, including Claudio Domenicali, CEO of Ducati Motor Holding, Roberto Righi, Distributor Sales Director DMH, and Riccardo Susini, Managing Director of Ducati do Brasil. The company and new subsidiary confirmed the strategy presented nine months ago regarding their development and growth plans for Brazil, third market overall for medium-to-high capacity motorcycle sales.
The co-operation agreement with DAFRA Ltda for CKD assembly of Ducati motorcycles in Brazil is also confirmed. The Manaus factory is now fully operational with both Diavel and Monster 796 models being assembled, ready for delivery to a market evolving at a fast pace. Brazil is a country in which Ducati is set to have an increasingly important and strategic role, consolidating the positive trend of international growth which has been a feature of this iconic motorcycle brand in recent years.
The day after the Sau Paulo inauguration, the Ducati CEO travelled to Buenos Aires for the 6th Salon Internacional del Automovil in Buenos Aires. During the event, Volkswagen Argentina S.A. presented an important trade agreement to import Ducati motorcycles into the South American country. From September 2013, motorcycles will be distributed to Ducati dealers present in Argentina via the Volkswagen Group subsidiary, underlining the development and growth plans the Bologna-based firm also has for this region.
Claudio Domenicali – CEO of Ducati Motor Holding
"The Brazilian motorcycle market is one of the most interesting in the world, the third in size for medium-to high-capacity motorcycles, Nine months ago we made some promises and today we are here in Sau Paulo to confirm our commitment and share with all the Ducatisti present in Brazil our plans for development and growth in this important market. The inauguration of the showroom and presentation of the first motorcycles assembled at the Manaus factory confirm our commitment to our Brazilian clients. Our aim is to guarantee the very best service possible in terms of sales and after-sales as well as consolidating on the strategic importance of this market for Ducati.
As further confirmation of our interest in the South American market and our desire to make the most of its great potential, we have an agreement with Volkswagen Argentina who, from September 2013, will import Ducati motorcycles and distribute them via our network of Ducati dealers, which is set to expand in the medium term. It is an important step which also highlights the synergies and opportunities for development that has become available to our brand by becoming a part of the Audi group."