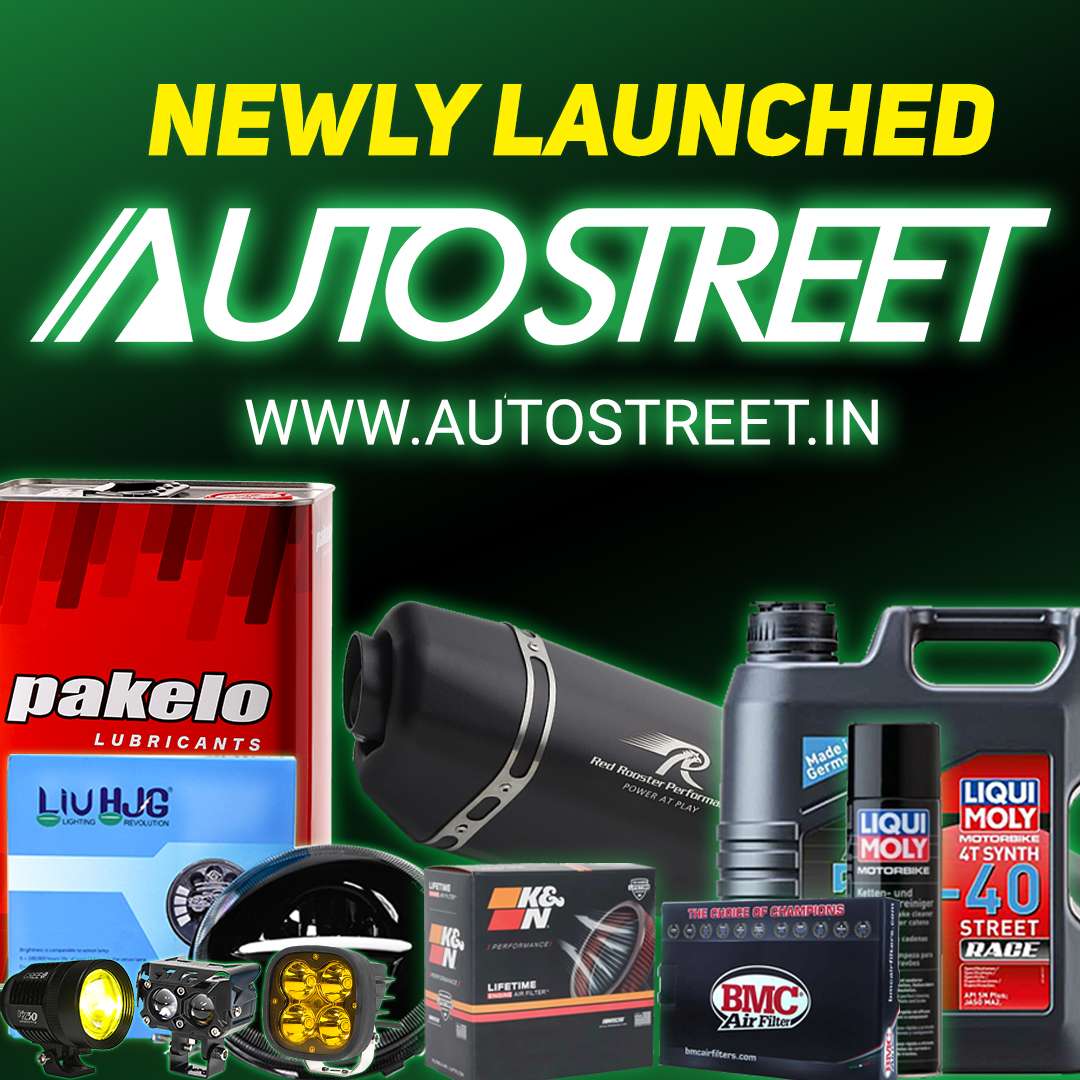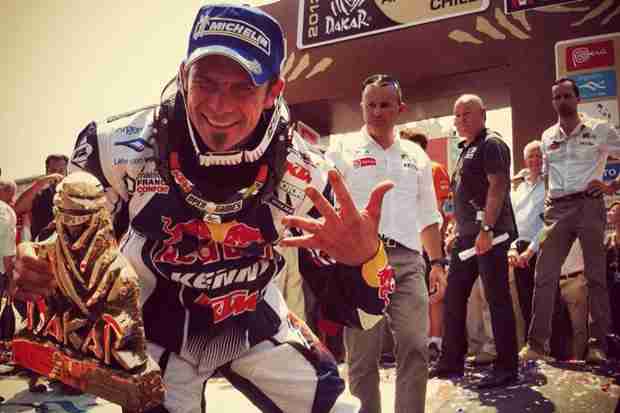 Cyril Despres rode onto his fifth Dakar Rally win at the 35th edition of the rally at Santiago, Chile. Despres and his team mate Marc Coma have been the favourites at the Dakar for long, but a shoulder injury for Coma kept him away from the race and probably gave Despres an advantage. That said there is never really an advantage at the Dakar where anything can go wrong. In fact Despres faced some stiff competition from the Yamaha and Husqvarna teams and even from his own team mate.
"I went for it, with all the surprises a Dakar can throw at you," said Despres. "Little navigational mistakes, perhaps fewer than the others, taking care of my motorcycle and being in a good team. In the end, I've got a good reason to be very happy. The day when winning the Dakar becomes easy, it won't be interesting any more. And this day is still far!"
"It's too long, it's too tough, it's too hot. It's too cold. You've got to get up early in the morning. You've got to find your way out of the maze of dunes in Peru and Chile. You've got to tackle the stones and cactuses on the courses near Córdoba. It's just too tricky for it to be easy to win. And it's even better when you win a difficult race. I'm always focused on what I have to do. We're up against a gruelling element, the desert. Then there are the stones, the Andes… and we experience them. It's as real as it gets."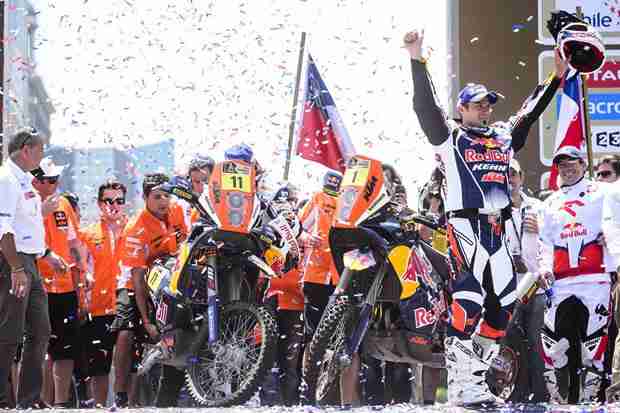 With this win KTM continues to dominate at the Dakar but this time we saw a massive improvement in the other factory teams and with more and more factory teams entering the rally, the latest being Honda, KTM should keep an eye over their shoulder.