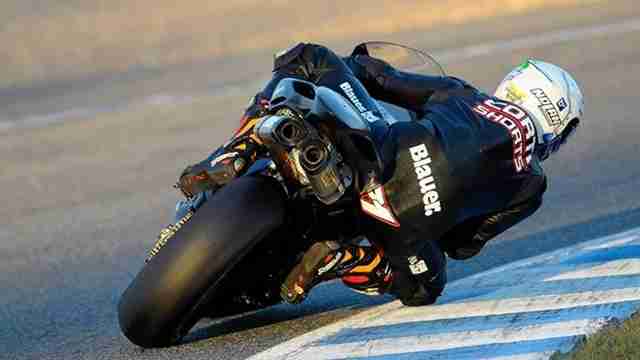 The MV Agusta Reparto Corse – Yakhnich Motorsport team is delighted to announce their riders for the 2014 season. Defending the team colours – this time astride an MV Agusta – in the Supersport class will be Russian rider Vladimir Leonov. Already a veteran of two years with the Yakhnich team, in 2013 Leonov enjoyed another positive year that saw him start from the front row of the grid twice and achieve a podium place in Imola. Joining Vladimir Leonov in the Supersport team will be Frenchman Jules Cluzel, who returns to this category after a year competing in Superbike, his goal is to go all out for the championship title. In the Superbike class, the racer chosen to ride the F4 RR is Claudio Corti. Following several years' commitment in MotoGP, Corti is now eager to return to Superbike and place all his talent and hard won skills – enhanced also by recent experience in the CRT class – at the team's complete disposal. The full team will be taking to the track at Jerez for the first official tests on 25th and 26th November.
Claudio Corti
"When the team offered me a place, well, the decision couldn't have been easier. I'm honoured and can't help but feel the responsibility of being part, together with the entire team, of such an ambitious project with none other than MV Agusta, a manufacturer that is a motorcycling legend. Everyone on the team is going to have their work cut out for them during this first year in the world Superbike championship. I'm looking forward to giving it my all, drawing on all the experience gained so far and turning goals into results!"
Vladimir Leonov
"After two years' experience in Supersport, I believe I have enough experience to get on top. The bike might be new, but the team, with which I've now been racing three years, is the same, and I'm confident that the MV Agusta F3 is going to be highly competitive. In short, this time the strategy is to aim straight for the top of the leader board… and stay there".
Jules Cluzel
"Returning to Supersport as part of project like this, with a team who are reigning world champions and a bike as competitive as the F3, gives me a magnificent opportunity to take the title that remained just out of reach in 2012".
Giovanni Castiglioni
"I am convinced of the potential of our team and very pleased that we are making this announcement today, the date of my father's birthday, who had always dreamed of taking MV Agusta back racing at the highest level of the World Championship".