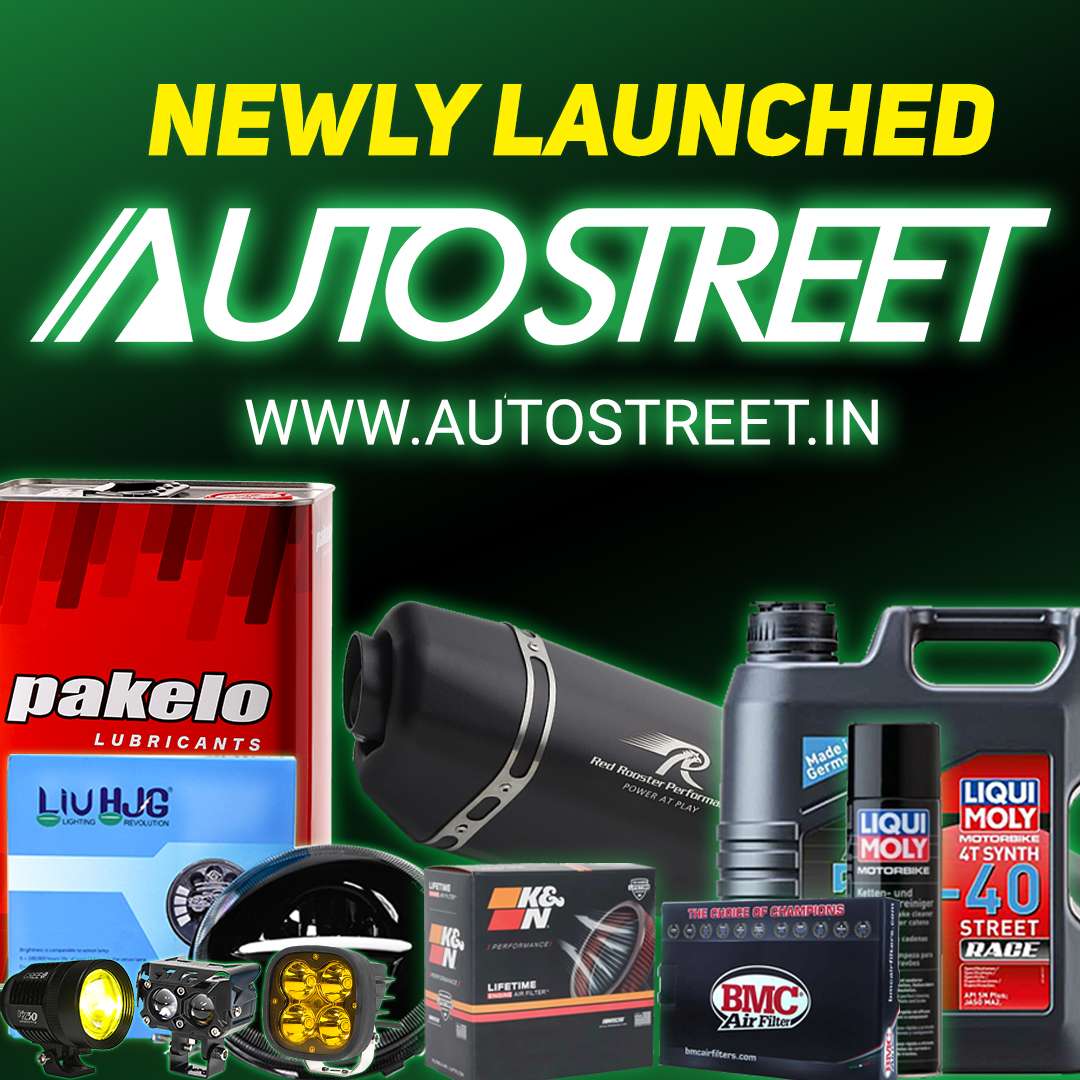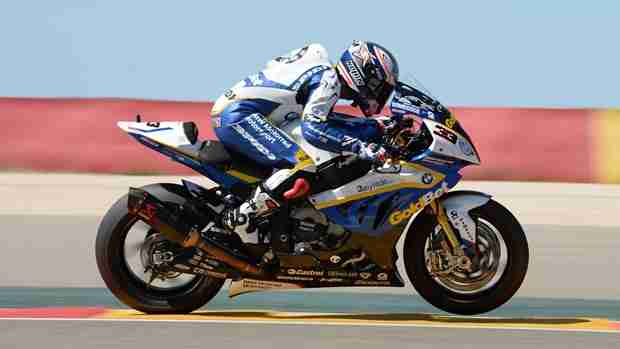 The BMW Motorrad GoldBet SBK Team will start the second round of the 2013 FIM Superbike World Championship from the front row. Factory rider Chaz Davies (GBR) finished third in today's Superpole qualifying at Spanish "Motorland Aragón". For Chaz, who has been fast on his BMW S1000RR over the whole weekend, it will mark the first time he has ever been on the front row in a World Superbike race. His team mate Marco Melandri (ITA) was struggling with the front end of his bike and had to settle for eighth place on the third row of the grid.
In Superpole 1, both riders easily qualified for the next session by setting one fast time on race tyres. In Superpole 2, the team started to have mixed fortunes. While Chaz set another fast lap on race tyres to be third and comfortably progress to the final and deciding session, Marco was struggling. For his first outing in Superpole 2, Marco opted for the qualifying tyre, but he was nearly one second slower than his team mate. Marco improved his time on race tyres in a second outing and finished ninth to progress into Superpole 3. Both riders started the deciding session on qualifying tyres. While Chaz again was third fastest, Marco set the eighth fastest time. The Italian returned to the garage and settled eighth grid position. Chaz used his remaining qualifying tyre to make another attempt in the closing stages of the session but went wide on one corner and could not further improve his time. In the FIM Superstock 1000 Cup, Sylvain Barrier will start the 2013 season opener from pole position. The Frenchman from the BMW Motorrad GoldBet STK Team dominates the weekend on his brand new BMW HP4, being fastest in all the sessions so far, including today's qualifying. His team mate Greg Gildenhuys (RSA) will start from sixth on the grid.
Chaz Davies
Fastest lap Qualifying Practices: 1:58.117 min (P4) / Fastest lap FP: 1:58.627 min (P5) / Fastest lap Superpole 3: 1:56.845 min (P3)
"I am really happy, it was a good step forward. It is my first front row in World Superbikes — last year I barely managed to get on the second row never mind the front row. Qualifying has always been the weakest part of my weekend. I think people underestimate what it takes to learn a superbike and the difference it makes when you come back to a circuit after having the experience of racing here last year. The front row feels great actually. It is the result of the work that BMW have done over the last month since Australia. In addition, I am getting used to my RR. I am very happy but I have to remember that tomorrow is the most important bit which I am looking forward to. The plan is to get a good start and then see if I can match the best rhythm. The race pace, as we have seen in free practice, is not too bad although I think we can improve a little bit. The bike seemed a little bit better in qualifying so we will use that data for tomorrow's work on race pace."
Marco Melandri
Fastest lap Qualifying Practices: 1:58.925 min (P7) / Fastest lap FP: 1:58.213 min (P3) / Fastest lap Superpole 3: 1:58.268 min (P8)
"Unfortunately we struggled a lot with vibrations today and despite several different set ups we tested, we did not find the one which allowed me to ride as I wanted. I feel like I am riding on the wet. I am pretty slow in the corners because I do not really feel comfortable. We need to find the right way — even a small change could bring a big result and allow me to ride better, to be more confident and ultimately to go faster. I had no problem with my shoulder today, because it was not over stressed. Because we were looking for the right set up I came to the garage very often so I never rode for a long time in a row. Tomorrow morning we will see which solution is the best for the races."
Serafino Foti
Sport Director BMW Motorrad GoldBet SBK Team
"It was a demanding day. Today we had to test a lot of different set up solutions. Chaz and his crew found the right one, while unfortunately Marco's bike did not work as planned. Chaz continues to improve and the qualifying result confirms that. He had a good qualifying practice and a great Superpole and now starts from the front row for the first time in World Superbikes. Unfortunately the Superpole did not go that well for Marco. He was struggling with vibrations and we could not solve this issue. On the contrary, it got worse and he could not show his true performance. Tomorrow during warm up we will test further solutions for him. We need to overcome these difficulties or at least reduce them in order to enable him to have a good race.
The Superstock team worked very well. Sylvain confirmed today that he is the fastest rider at the moment. Also Greg, who will start from the second row, is doing well. We planned to have a strong start to the season and we are happy that we achieved our target so far. I am really confident and am looking forward to the race tomorrow."
Andrea Dosoli
Technical Director BMW Motorrad GoldBet SBK Team
"We had bitter sweet emotions in the garage today. On one side we are very happy with Chaz and with what he has achieved today. He has taken another step forwards and a good point is that everytime he does, he builds on it. He handled the Superpole qualifying very well and he deserves to be in the first row after the strong results he had so far this weekend. So we are happy and look forward to tomorrow's race. On the other side, Marco was struggling. We have been testing several settings but so far we could not fix the issue he is having with the front end. We will have another chance tomorrow and give our best to find the right direction for him. I am convinced that as soon as we can improve the bike he will be able to fight with the top guys, even if we start from the third row. Usually he starts very well and we are pretty confident we have a good race pace."