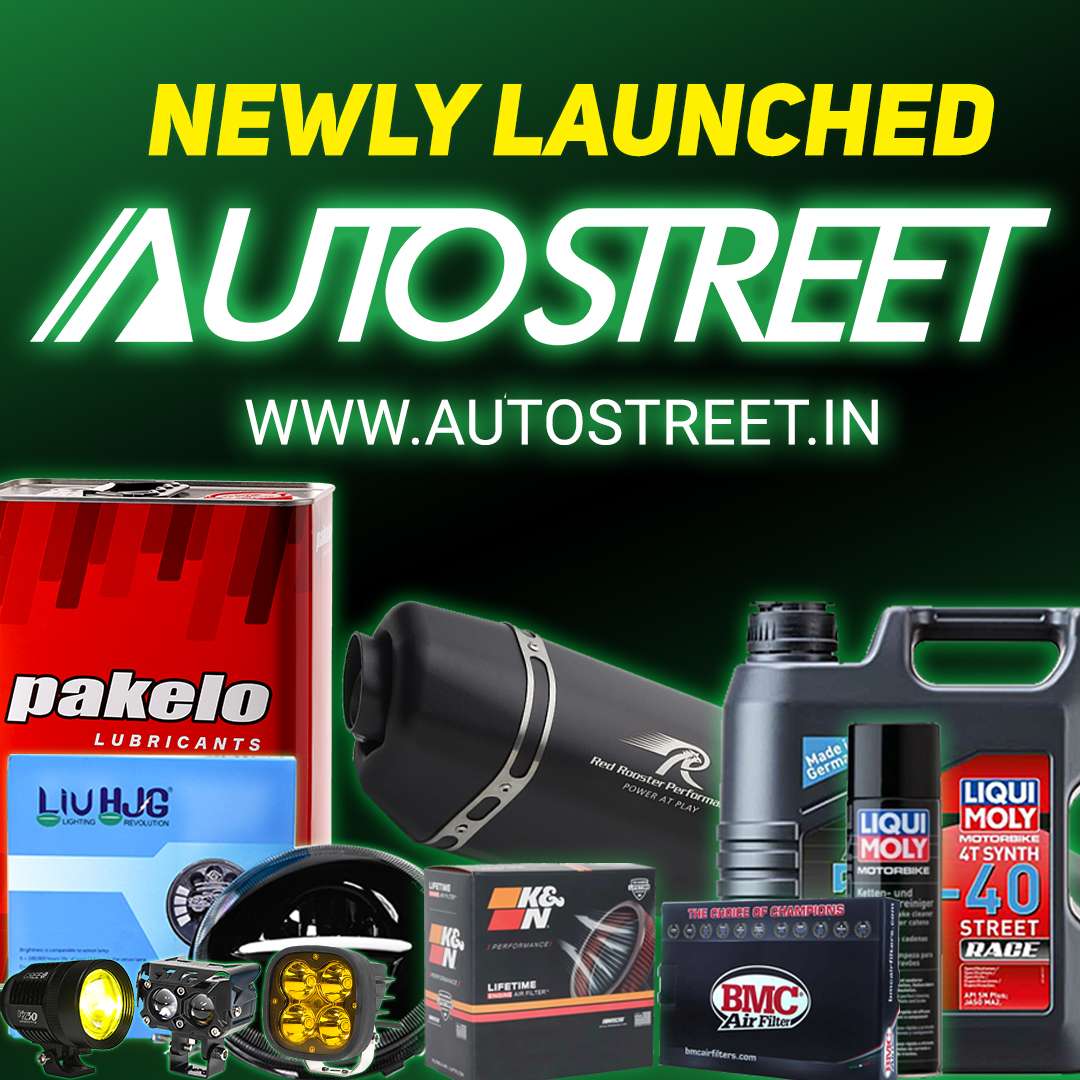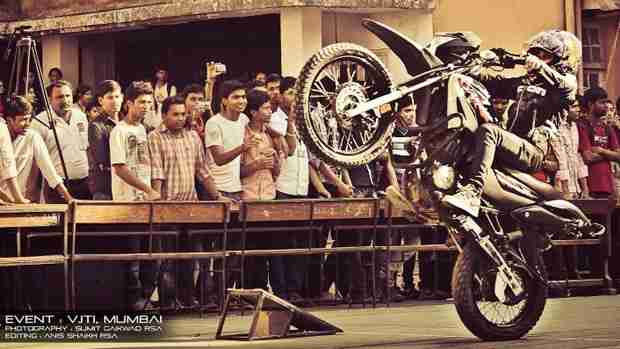 Last month we featured Ekta Pannalal who is currently burning rubber in the mideast of our vast country, this month features yet another lady or do we say young girl who has the west watching her every maneuver and cheering on in full support. This months featured stunter is Anam Hashim and below we have our usual quick 11.
Quick 11 with Anam Hashim
1. What's your name in the stunt circles?
Anam Hashim a.k.a AnamStunts.
I ride an Apache RTR 180 that has been souped up to 220cc with modifications that include a handbrake, FZ handlebars, a dented tank, extra foot pegs, higher rear seat, a broader rear tyre and a custom exhaust.
Currently stationed in Pune, chasing my dreams.
4. How did it all begin? What age did you start stunting?
It all began with a keen interest to watch people performing stunts on their bike. I was 13 and whenever I used to go for tuitions, I always used to see my town boys popping up wheelies and stoppies in the streets. I was fascinated by them and wished I could stunt like them and then came the day came when I tried a christ on my Honda Activa. Eventually I was successful in doing that and I was amazed and so very happy. My friends around helped and encouraged me to learn stunts on a bike and so whenever I got free time from school and my studies I practised popping wheelies and stoppies. I was 16 then and was only getting started.
5. Your favorite stunter?
Leah Petersen, Sarah Lezito, Dena Sodano and Rafal Pasierberk.
6. Your favorite stunt and what is in store for us in the pipeline?
My favorite stunt is the christ & the high chair wheelie. The seat stand up wheelie and stoppie and a lot more in the pipeline.
7. What was your biggest challenge so far as a stunter?
Being an Indian girl, a stunter and belonging to a muslim family things were never easy. I felt family was my biggest challenge. It was very hard for them to digest that a girl in their family wanted to stunt.
8. Biggest achievement as a stunter?
Getting sponsored riding gears from one of the world's best gear company ICON MOTORSPORTS, U.S.A. was my biggest achievement. They are my favorite and it was my dream to get them onboard.
9. Funny / weirdest experience while stunting?
I had a scary experience when I did my 1st stunt show in Kanpur last year on 21st April. Unluckily I crashed the same day while practicing. I was fully geared and I still hurt my legs. I was covered in blood and when I removed my gears I had a deep flesh wound and ended up having 12 stitches!
Future plans are to practice even more, approach sponsors and make a career out of my passion which has become my life now.
11. What would you like to say to your supporters/fans/followers?
I want to thank all my sponsors, supporters and fans for their love and support over the past few years and I promise more wild stuff from my side! Its always nice to have a good relationship with your bike, I spend a lot of time practicing and always being in proper gear has saved me many a times. I forget everything while I am practicing and every moment is like a dance with my bike.
You can follow Anam and all her latest updates at her Facebook page.
Want to be featured here? Write in to us with a short bio about yourself or your team with photographs to editor@iamabiker.com for your chance to grab the limelight.