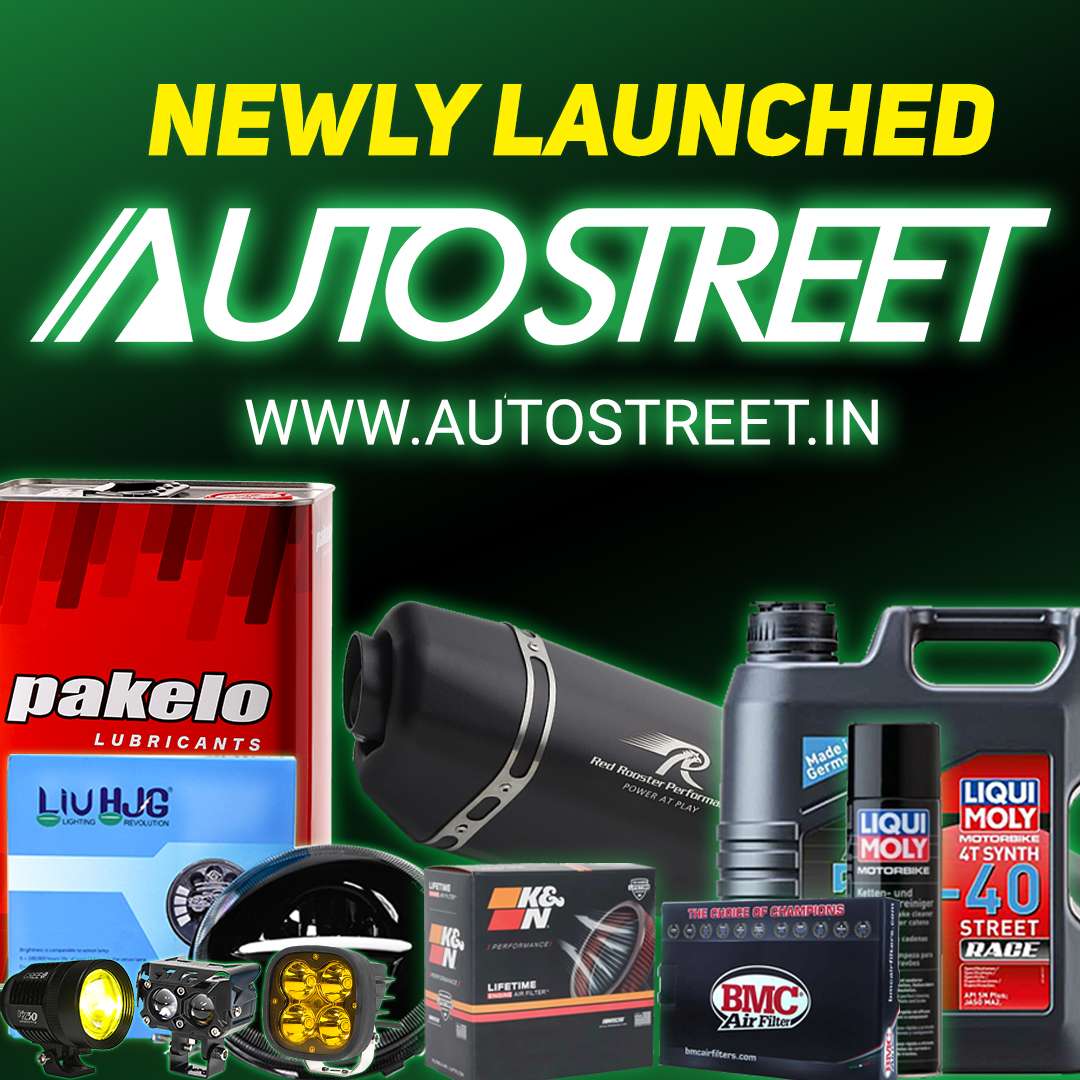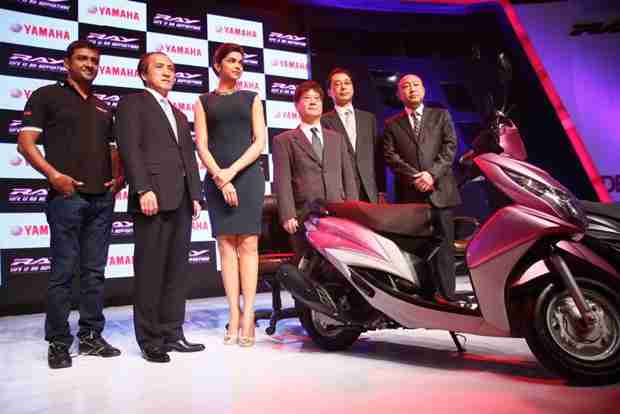 India Yamaha Motor unveiled its much awaited sporty and stylish scooter, the all new RAY, in Hyderabad today. With Ray, the Company formally announced its entry into the rapidly growing Indian scooter segment. RAY is the first Yamaha model to enter India's scooter Segment and is strategically positioned to expand Yamaha's share in the Indian market. With the addition of the scooter Ray in its portfolio, India Yamaha motor is looking at a market share of 20% in the scooter segment by 2016.
Yamaha's decision to enter the scooter segment in India was arrived at by seeing the huge demand that this segment is witnessing in the country, with college students and young working women showing increased affinity to purchasing light weight and highly efficient scooters. The new RAY has been designed and engineered to answer the needs of this growing class of young female customers who want a scooter that is stylishly designed, compact, easy to use and have a fresh new appeal. The company also took this opportunity to invite Bollywood actress and India Yamaha Motor's Brand Ambassador for 'Ray', Ms. Deepika Padukone to unveil the all new product.
The new RAY offers best in class acceleration, easy handling & maneuverability and good fuel efficiency. It is equipped with an air-cooled 4-stroke 113cc engine with CVT (Continuous variable transmission) that boasts excellent reliability. The engine achieves good fuel economy in the practical-use speed range, a power output characterized by smooth start-up acceleration and quick passing acceleration and more. The body has fresh, innovative styling based on a design concept of being "Sophisticated & Dynamic," and is full of fine touches that women will appreciate, like a seat designed with easy leg reach to the ground and ease of mounting in mind, ample storage space and easy to operate center and side stands.
At the launch, Mr. Hiroyuki Yanagi, President and CEO of Yamaha Motor Co. Ltd., said "For the global Yamaha Motor group, India Yamaha Motor holds great importance as a strategic production and sales base. By 2018, our total production capacity in India will reach 2.8 million units. At that point, India will play an extremely important role among Yamaha group, not just in supplying to the Indian domestic market but also in exporting to other markets around the world. We will be working aggressively to transfer our latest technologies to India in the hope of making every contribution we can to the development of India's two-wheeler industry."
Speaking on the occasion, Mr. Hiroyuki Suzuki, CEO & MD, India Yamaha Motor Pvt. Ltd. said, "I am positive that we can get a strong presence soon in the Indian scooter market. Our dealers in India are dedicated to improving their facilities and services for the scooter sales. We have expanded our dealer network and specially improved customer care quality for female customers by appointing more female staffs at customer contact points and introducing female customer care programs."
"Secondly, we made an announcement to build a new factory in Chennai. We are planning to start this new factory from 2014 January. With this production capacity expansion, we are targeting to achieve 1 million units sales in 2014. We will expand our total production capacity further in the long term. We are planning to expand our sales to 2 million units in 2016 and 2.8 million units in 2018", he added.
The company has started a new assembly line for scooters which is run entirely by women employees. This is the first time in India that a company has developed scooters for women assembled by women. The company has also developed a riding training program for female customers. The riding training program is named as Yamaha Female Riding Training program and will be implemented across India.
This model will be manufactured and marketed by Yamaha Motor group company India Yamaha Motor Pvt. Ltd. (IYM) and will be available in Plush Pink, Purple Pastel, Shining Blue, Burgundy Bliss, Grey Grandeur and Black Star colors. It will be priced at Rs 46,000/- (Ex-showroom Delhi).