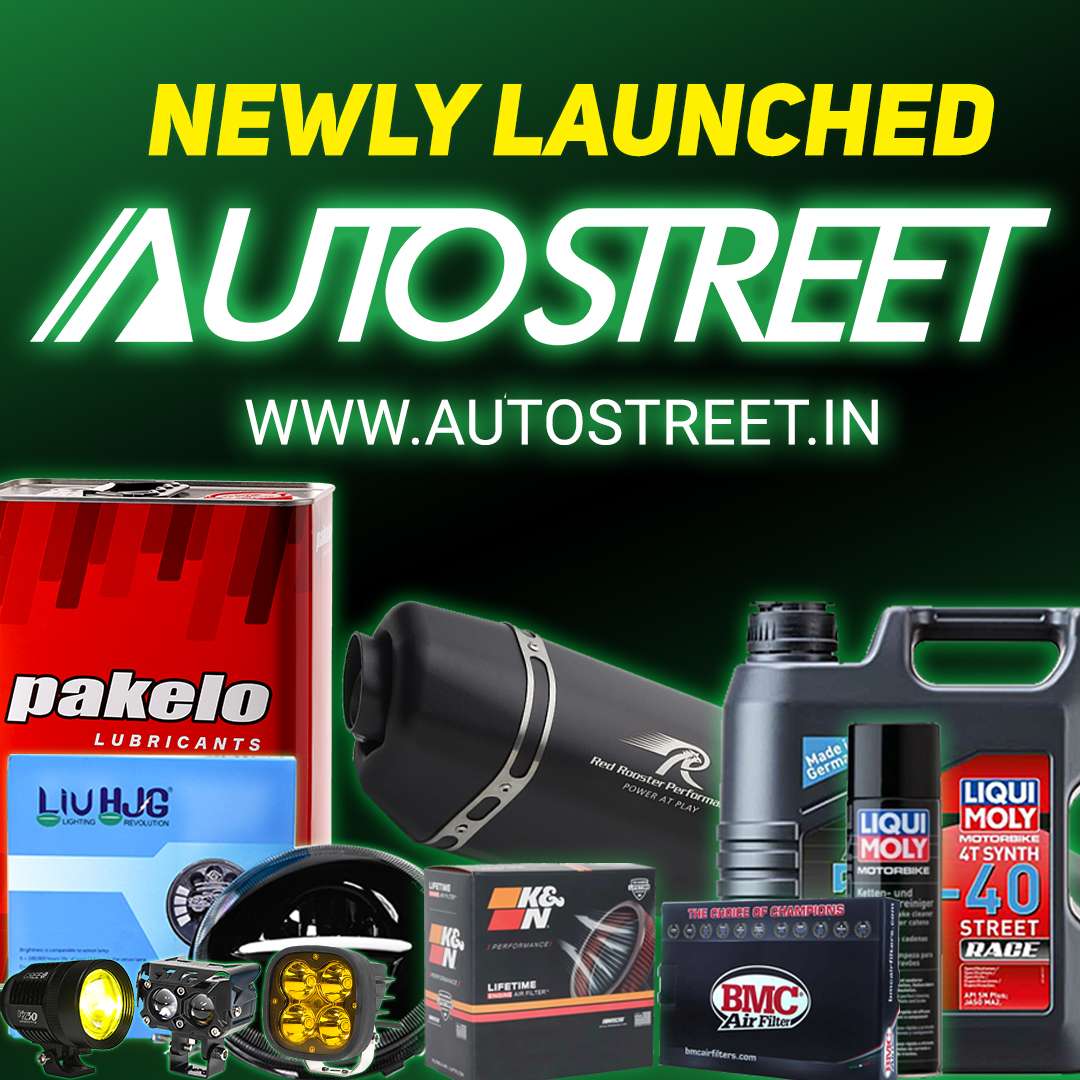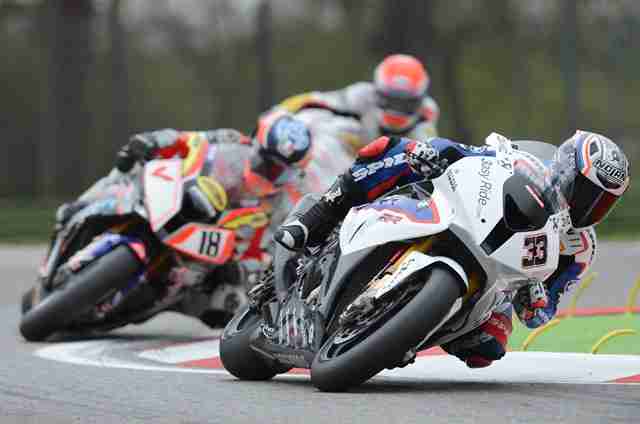 Team BMW Motorrad Motorsport celebrates its first double podium in the FIM Superbike World Championship. At the second round of the 2012 season at Imola (ITA), factory rider Leon Haslam (GBR) proved that his injured right leg is nearly not affecting him anymore on his BMW S 1000 RR. He finished third in both races and thus collected 32 points on this race Sunday, more than any other BMW rider before. His team mate Marco Melandri (ITA) was sixth and tenth respectively. Overall, Team BMW Motorrad Motorsport collected 48 points this weekend, more than ever before.
Starting fourth on the grid, Leon slipped back two positions in the early stages of race one. He was soon back in fourth and began to chase third placed Max Biaggi (ITA). Halfway through the race he had closed the gap to the Italian and the two started to fight an exciting battle for the podium. With five laps to go, Leon passed Biaggi and he defended this third place to the finish line. Marco started sixth, but at the end of lap two, he had an issue while shifting down and was forced to ride straight into the pit lane entrance. He rejoined the race in 16th position and started an impressive catch-up, regaining ten positions and he finished sixth. In race two, Leon overtook Biaggi for third on lap 13 and then battled for the rest of the race with Tom Sykes (GBR) for second, holding off some late attacks from Biaggi. Marco was lying in fifth for a long time in the second race, but due to some chattering issues he dropped back to tenth.
BMW Motorrad Italia GoldBet SBK Team's rider Ayrton Badovini (ITA) finished 15th in both races, while his team mate Michel Fabrizio (ITA) had to retire in both heats. The races were both won by Carlos Checa (ESP). In the riders' championship, Leon lies in fourth with 47 points. Marco is fifth with 46 points. In the manufacturers' standings BMW is fourth with 63 points. Tomorrow, Team BMW Motorrad Motorsport will take part at the official Infront testing at Imola.
In the FIM Superstock 1000 Cup, Sylvain Barrier (FRA) of the BMW Motorrad Italia GoldBet Team won the first race of the season. Markus Reiterberger (GER) of Team Alpha Racing missed his first podium in this series only by one tenth, finishing fourth on his BMW S 1000 RR.
Leon Haslam
Result Race 1: 3rd / Gap to 1st: 00:05.593 min / Fastest Lap Race 1: 1:48.095 min
Result Race 2: 3rd/ Gap to 1st: 00:02.969 min / Fastest Lap Race 2: 1:47.741 min
"It has been a good weekend. We had a good first race and managed to get a podium position which was my first in Imola. I made a mistake in the beginning and third was the best result we could get.  In 2010, Max beat me in the world championship here in Imola, so it was nice to win that fight for the podium. In race two I got a better start, but the top three got away again. I managed to catch up and I really did feel that I could beat Tom, but in the end I made a few mistakes again. Every time I pushed, I got a little bit of chatter and lost my line.
Overall, we are making progress and it is quite clear in which areas we still need to improve, but I am really happy with the first double podium for BMW. We definitely made some good steps and a big, big thanks to all the guys at BMW. We will certainly be celebrating tonight, but not too much, as we are testing tomorrow. My ankle was a bit sore after the second race, but for Assen I should be 100 percent fit again."
Marco Melandri
Result Race 1: 6th / Gap to 1st: 00:27.261 min / Fastest Lap Race 1: 1:48.577 min
Result Race 2: 10th / Gap to 1st: 00:25.599 min / Fastest Lap Race 2: 1:48.475 min
"I think I could say that it was a negative day for me. We have been struggling with the gearbox and in race one I went straight into the pit lane entrance. Afterwards I was working hard to catch up. My pace was not too far from the top three guys. In race two I had quite a lot of issues with chattering, as was the case at Phillip Island. I could not push properly, and I destroyed the tyres so much more than in race one. I could not do anything. We do not know yet why the bike is changing. We will work on this tomorrow and I hope that we will be able to make some steps forward."
Bernhard Gobmeier (BMW Motorrad Motorsport Director)
"It was an extremely exciting race Sunday. We are very happy with how Leon managed to fight his way back from his non-ideal positions after the start. He gave everything, found a very good rhythm and was at the very top speed-wise. This shows that we are heading the right way. On Marco's side, we were not able to fully solve the chattering issues. We will work on this intensively in the next days and will hopefully solve it for the next race. The team is working very hard and both crews are doing a great job. We just need to find a solution for the technical issues on Marco's side in order to be able to provide him with the best tool."