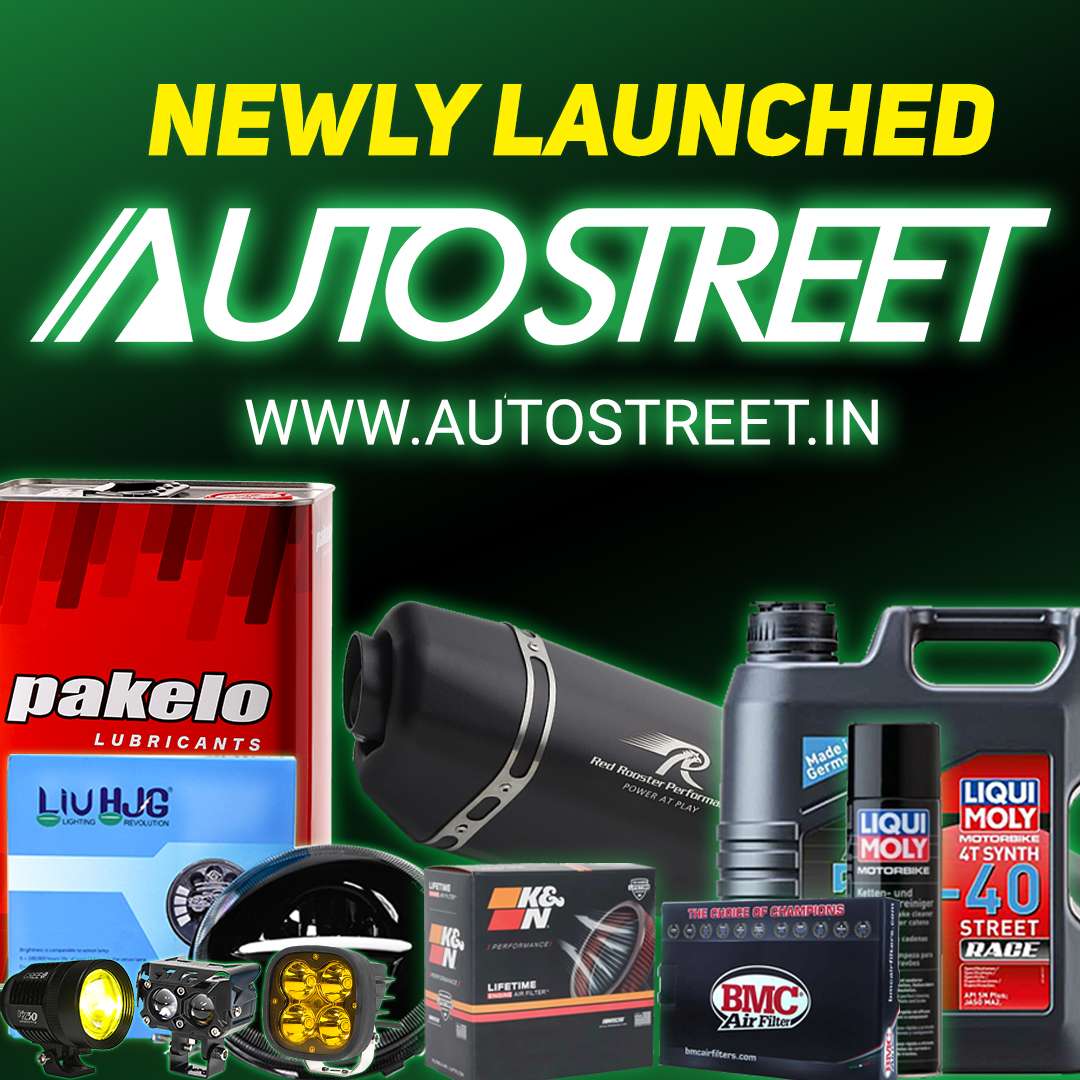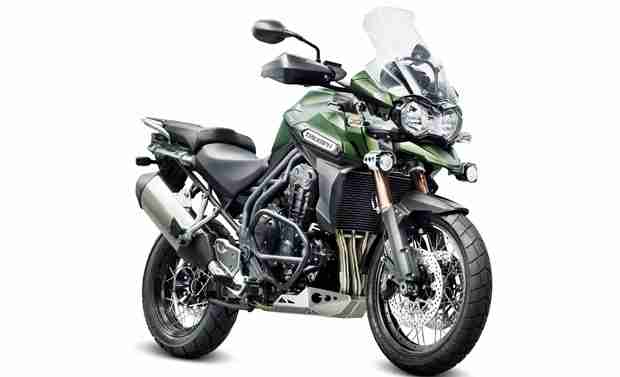 The folks at Triumph have chosen a very interesting time to announce the new Tiger Explorer XC for the year 2013. This news comes in exactly a day after the announcement by BMW about the new GS that will début at the Intermot next month.
The Tiger Explorer XC from Triumph will go in sale in April 2013 and will feature a 1251cc three cylinder engine that churns out 135 horses and 120Nm of torque. Design wise the new Tiger Explorer looks a lot similar to the Tiger 800 XC. Keeping the off road touring preposition strong on this motorcycle, Triumph have given it a 19 inch front and a 17 inch rear with aluminium-rimmed steel-wire-spoked wheels, shod with dual-purpose tubeless tyres. Other features include hand guards, 55w dual fog lights, an aluminium belly pan, steel tube engine bars, a maintenance-free shaft drive (with single-side swingarm), cruise control, switchable ABS and a traction control system. Now add a 16,00km service interval with a 2 year unlimited kilometres warranty to this mixture and this makes the new Triumph Tiger XC irresistible. Below is the official press release from Triumph.
New Triumph Tiger Explorer 1200 XC for 2013
Triumph Motorcycles increases its range in the Adventure Touring market with the launch of the new Tiger Explorer XC. With a nod to the styling cues of the award winning Tiger 800 XC, the new Tiger Explorer XC gains a number of enhancements to further heighten its long haul adventure touring appeal.
Key to the rugged look of the XC are the new aluminum rimmed, steel spoked wheels. Maintaining the 19" front and 17" rear of the Explorer, the new Triumph-designed spoked wheels retain the Explorer's incredible dynamic handling and provide the additional benefit of tubeless tires. If mid-adventure you find yourself suffering with a flat tire, the experience can soon turn into an adventure of a different kind! Triumph's tubeless rims ensure this will not be the case and allow you to quickly resume your explorations without the need for an extensive tool kit or experienced tire fitters.
The adventure look is further enhanced with the standard fit of some additional features, designed to increase comfort and confidence during any adventure. The high impact Adventure Hand Guards offer warmth and protection to hands and controls, while the high-performance 55w Dual Fog Lights deliver increased visibility for those late rides. Tough 22mm steel tube engine bars and a heavy-gauge, aluminum Belly Guard combine to offer maximum protection when the going gets more challenging. For riders wishing to further tailor their XC, a range of 54 additional Genuine Triumph Accessories offers even more customization options.
The Tiger Explorer XC is powered by Triumph's shaft-driven 1215cc triple. Producing 135bhp with 89ft.lbs of torque, the engine continues to impress. Add into the equation cruise and traction control, switchable ABS and a virtually maintenance-free shaft drive, and you have the perfect combination for long distance adventure touring. All this is confidently backed up by 10,000-mile service intervals and an unlimited mileage two- year warranty.
Available in Khaki Green, the XC will make its debut during Triumph Live, the World's largest celebration of all things Triumph, being held at Mallory Park, Leicestershire, UK over the weekend of August 31 — September 2, 2012. The Triumph Tiger Explorer XC's international debut will follow at Intermot, Cologne, Germany on October 2, 2012. Test rides at Triumph dealerships will be available in April 2013.