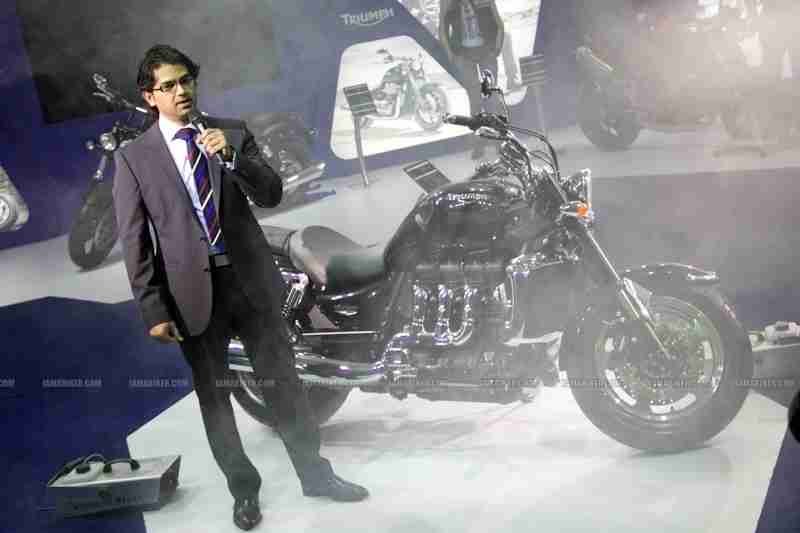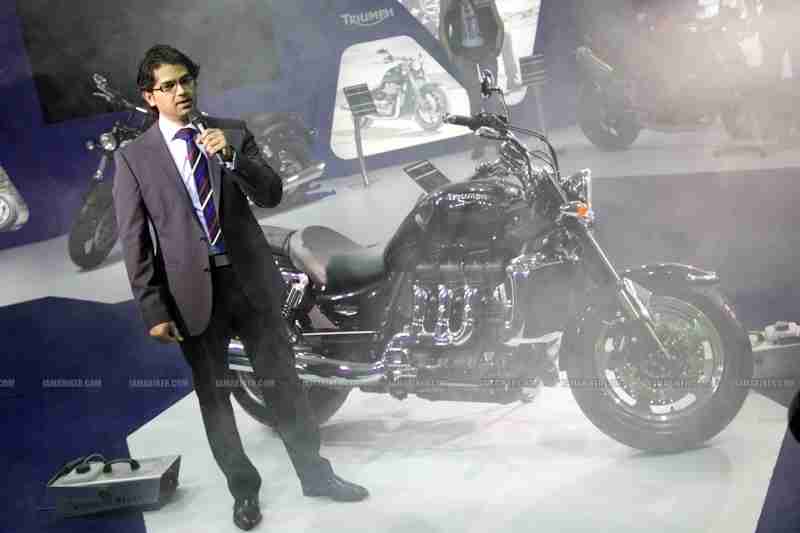 Ashish Joshi, Managing Director for Triumph India, at the Auto Expo 2012 announced in great style Triumphs plans for India and of-course the line of motorcycles that would be hitting the Indian soil very soon. Ashish Joshi is responsible for the Indian market entry of the iconic Triumph motorcycle brand. The Triumph stall was adorned with the India specific models and even though being the new brand in town and quite definitely stole the show from some of the big brands next door. Now before you ask, here is a look at the models that will be on sale and a look at the prices.
Triumph Bonneville – 5.5 L
Street Triple – 5.75 L
Daytona 675 – 7 L
Speed Triple – 8L
To be completely honest we think that the prices are a tad bit high, but then knowing how the system works in the import scene here in India we are happy to see the numbers in single digits. Stay tuned as bring you a full fledged review in true IAMABIKER style and ofcourse wallpapers and much more as soon as the motorcycles are available.