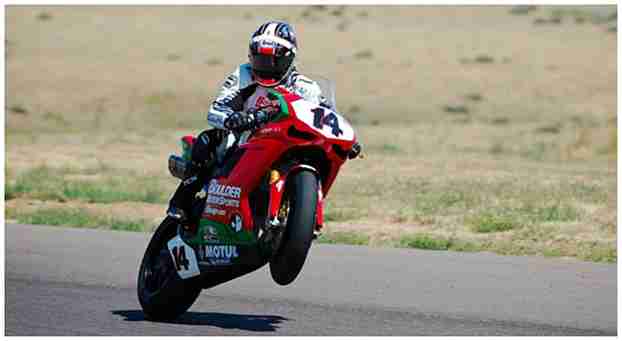 Utah's home boy, Shane Turpin will be taking part in the 6th round of the World Superbike championship as a wild card when the series crosses the Atlantic Ocean for the U.S. round held at Miller Motorsports Park, on the Memorial Day weekend from May 26th to the 28th.
Turpin is a veteran rider who with wins and titles in different series including the MRA, MOM and is a 4-time CCS champion and in 2011 also won the season finale of the 2011 TTXGP North America at the Miller race track on a MotoCzysz. He's also competed in AMA Pro Road Racing both the Superbike and Supersport classes and is also a riding instructor for the Yamaha Champions Riding School based at Miller Motorsports Park.
"Tornado" Turpin will be riding a Ducati 1198R prepared by Boulder Motor Sports, a renowned Ducati service shop based in Boulder, Colo.
"I am extremely excited and honored to have been accepted as a Wild Card entry in the FIM Superbike World Championship event at Miller Motorsports Park," says Turpin. "It's my home track, where I've completed countless laps and have great track knowledge. I've been racing with the Boulder Motor Sports team for three years now, and I feel at home with the entire group. They're a great team who continue to provide me with the expertise and equipment to ride my best. We began our testing back in late February and continue to make improvements in preparation for the Memorial Day event. I look forward to representing our sponsors, families, friends and my country."
"We are very excited and proud that Shane has been accepted as a Wild Card for the USA Round of the Superbike World Championship at Miller Motorsports Park," said Boulder Motor Sports' Brian Sharp. "The team is working very hard to prepare for the race, and we are looking forward to competing in a world-class event like the Superbike World Championship at Miller Motorsports Park."