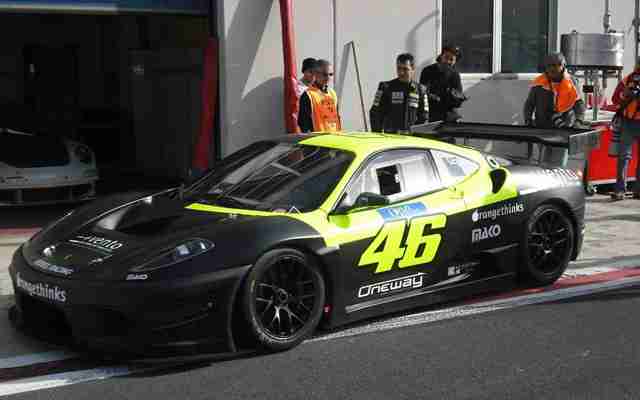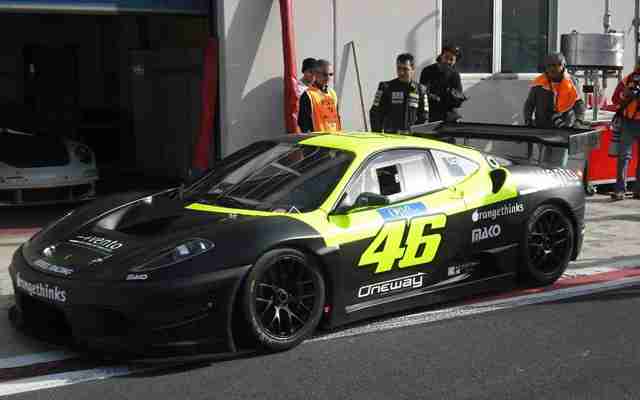 Nine-time world motorcycle champion Valentino Rossi will compete in the opening round of the Blancpain Endurance Series at Monza on 13-15 April at the wheel of a Ferrari. The Italian, who is nicknamed The Doctor, will race with the famous Number 46 on his Ferrari 458 Italia for the Kessel Racing team in the VR46-Monster colours. He will be partnered by Alessio Salucci in the Pro-Am Cup class.
"We really decided on the last minute to participate in the Blancpain Endurance Series event in Monza and to race in partnership with my friend Uccio is a very big pleasure," Rossi said.
Stephane Ratel, Founder and CEO of SRO Motorsports Group, the promoters of the Blancpain Endurance Series, is delighted to welcome Rossi to Monza and to GT racing.
"For many years I have been saying that from all of the world-class drivers and riders, the one I would most like to welcome in GT racing is Valentino Rossi, He is the ultimate motorsport hero and we must hope he will consider joining our championships on a more regular manner at some point in his outstanding career. At Monza, in a Ferrari, we could not have expected a better combination to make the event a success. Welcome Valentino."
The first round of the 2012 season will feature an entry list of 60 prestigious sportscars from 11 brands — Audi, Aston Martin, BMW, Dodge, Ferrari, Jaguar, Lamborghini, McLaren, Mercedes, Nissan and Porsche. Rossi will be up against a host of famous names including Le Mans 24 Hour winner David Brabham, former Formula One stars Mark Blundell and Karl Wendlinger along with several sportscar and endurance specialists.
Rossi has a growing interest in four wheels in the recent years has mostly focused on rallying during off season from MotoGP, and he will be out once again this winter on the rally tracks. On the race circuits he has tested several times for Ferrari during the last three years and another private test is planned for next January as rumours continues to persist over a switch to F1 when he ends his two-wheel career. This will be his first experience of racing a sports cars in competition although he has tested a privately-owned GT1 class Maserati MC12.