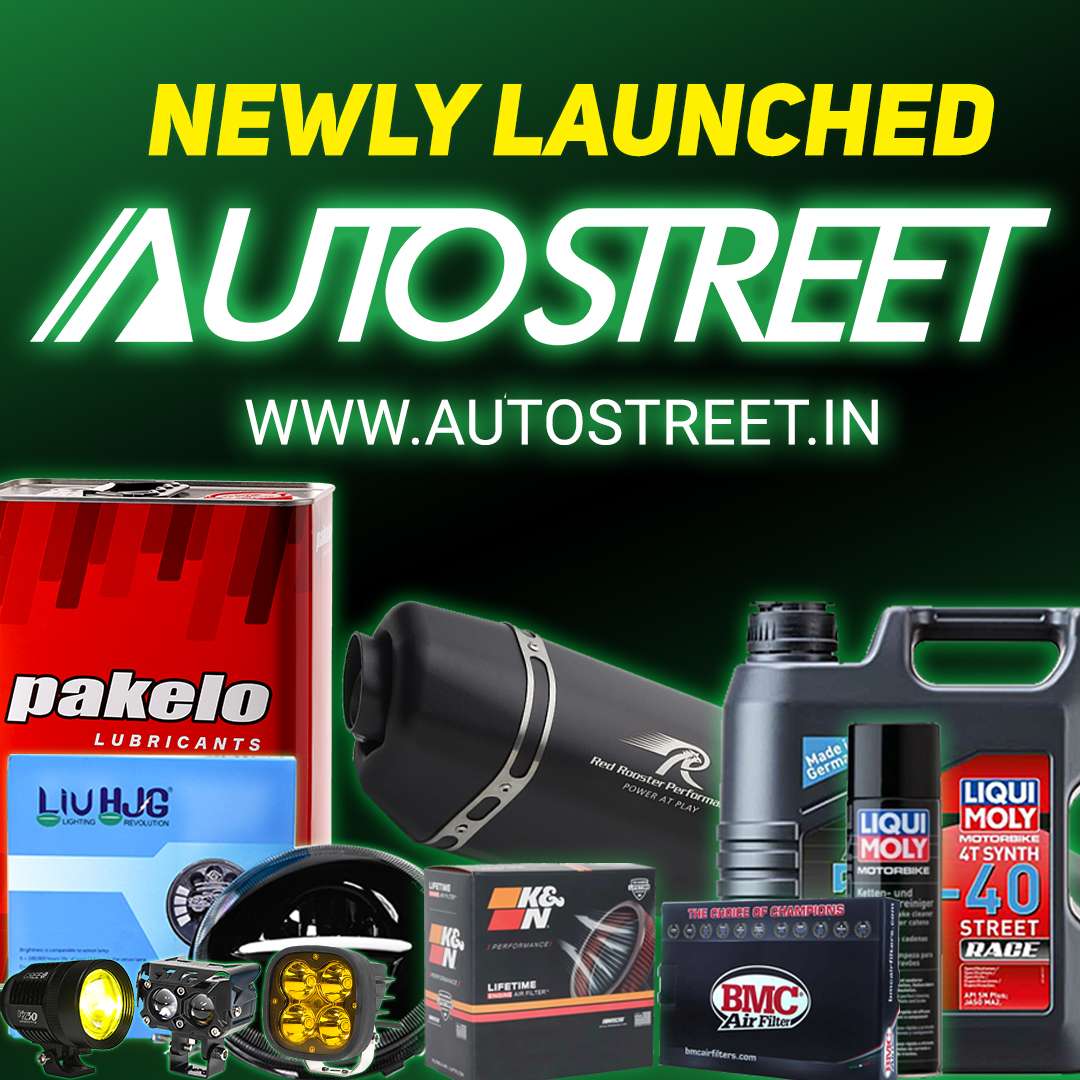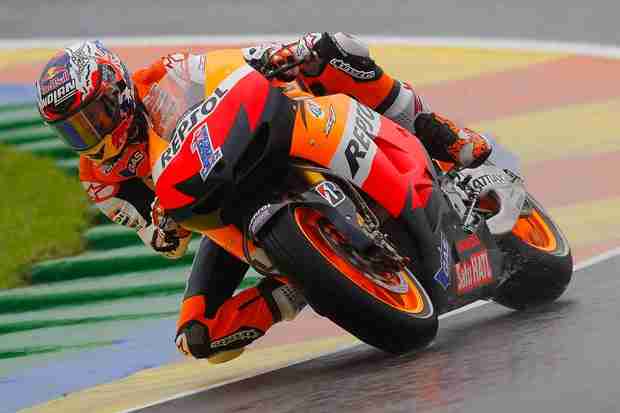 The Repsol Honda Team's track time was reduced to just a single session due to the uncertain track conditions, with rain falling during the first session at the Ricardo Tormo circuit. In the morning run, Pedrosa and Stoner were able to test out the wet asphalt of the Valencia track, but in the afternoon they opted not to ride due to the mixed conditions.
Rain made an appearance during the first free practice for the MotoGP class at Valencia –a session that featured Nicky Hayden and Dani Pedrosa as the top riders. Pedrosa was very competitive in the wet and exchanged the lead of the session with the American for most of the outing. Finally, the Spaniard set the second fastest time, stopping the clock in 1'45.490. His teammate in the Repsol Honda Team, Casey Stoner, finished the morning session in tenth place.
In the second session today, several riders decided not to take unnecessary risks in dangerous mixed conditions. Dani Pedrosa and Casey Stoner stayed in the garage waiting for an improvement which never arrived.
Tomorrow, the Repsol riders will have a new opportunity to resume activity on track during the third free practice, before the decisive qualifying run in the afternoon.
Dani Pedrosa
FP1 – 1:45.490, 17 laps, 68 km.
FP2 – Not classified
"We didn't have so much time on track today. We had our first experience on the new asphalt in the wet and it seems like there are still some bumps, the worst point is turn 1, but we must wait for dry conditions to be able to judge the grip level of the new surface properly. Today it was important to go out in the morning because the weather conditions are not clear and it's possible that we may have rain on Sunday. In the afternoon we decided not to go out, so let's hope we have at least one dry session tomorrow to better understand the changes in the circuit and work on the best setup for the race."
Casey Stoner
FP1 – 1:47.527, 14 laps, 56 km.
FP2 – Not classified
"I went out this morning to get a feeling on the wet track but I'm still not willing to risk anything, especially in a wet practice session. Then this afternoon there was no point in going out, it was half wet half dry the whole session and not a lot to learn. It's a little bit disappointing but hopefully we can get some better weather tomorrow and see what the new surface is like in the dry."