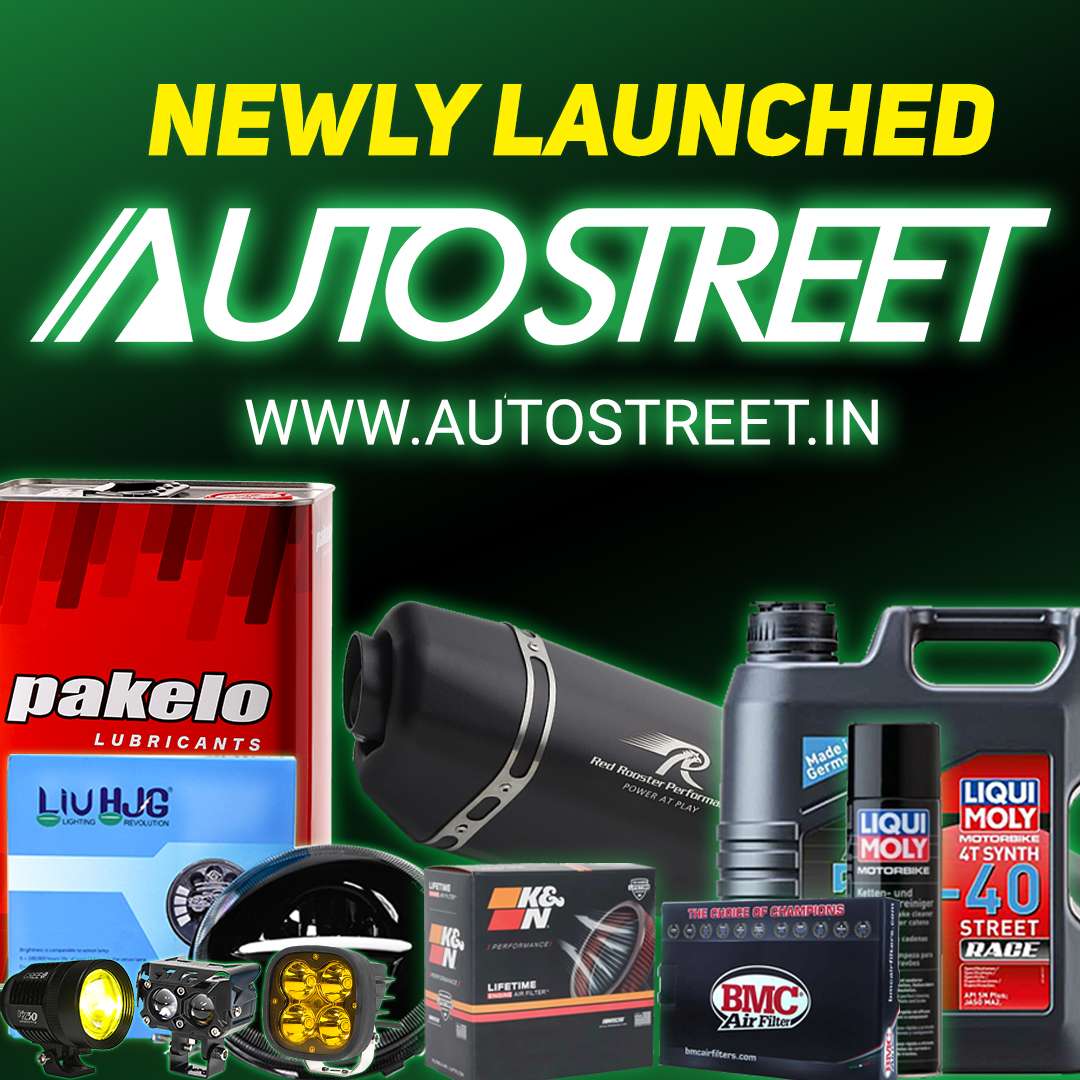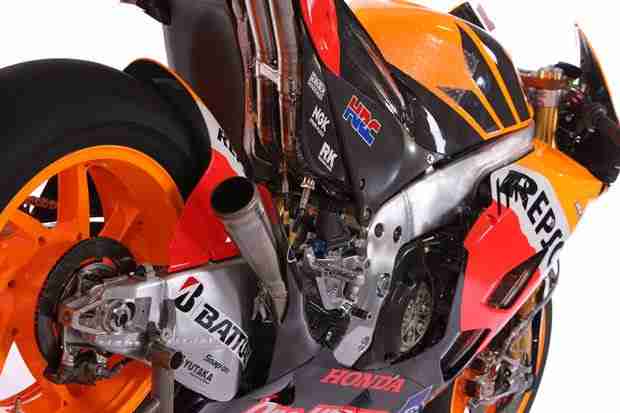 For the past five years the MotoGP World Championship has been contested with an 800cc engine limit. In 2012, the premier class has a new specification of 1000cc for the grid, marking a return to the powerful machinery that first came to prominence ten years ago with the switch from 2-strokes to 4-strokes. This is set to produce a more spectacular, more even and less expensive competition for manufacturers.
With Repsol colours on the livery and the No.1 plate on the front, the Honda RC213V is the bike to beat. Its design is based upon the RC212V with which Casey Stoner became World Champion and Dani Pedrosa won three races last season.
The Repsol Honda RC213V features a 4-cylinder V engine with a capacity of 1000cc, combining the main characteristics of its MotoGP predecesors. In 2002, Honda kicked off the MotoGP era with the RC211V: The first Honda bike of the 21st century (hence the 21-1 numbering system), it featured a four-stroke (RC) engine consisting of a 5-cylinder 990cc V and taking the Repsol Honda Team to three titles in five seasons –2002, 2003 & 2006– at the hands of Valentino Rossi and Nicky Hayden. Over this period, the team claimed 26 victories. With the move to an 800cc engine limit in 2007, Honda put the RC212V on track. The second Honda machine of the 21st century, the bike maintained the V engine format but brought it down from a V5 to a V4. The Repsol Honda Team took 84 podiums –24 wins, 29 second places and 31 third places– with the RC212V, and in 2011 Casey Stoner claimed the World Championship. This closed the 800cc era and inspired the design of the 2012 RC213V.
In search of improved stability, the RC213V features a redesigned chassis. The twin beam aluminium frame holds a 230hp engine. Combined with a new suspension system, the bike has better braking precision on corner entry, better tyre contact and better grip/acceleration on corner exit and improved absorption of bumps at a lean angle.
Besides the advances in electronics, engine braking and clutch, the RC213V also has an improved engine that is lighter and creates less friction. This helps to ensure a reliability key to complying with the six-engines-per-season rule. From the bodywork to the specific fuel designed alongside the Repsol engineers for the engines, every detail has been looked at in order to mount another title challenge this season. The Repsol riders are once again two of the main candidates for the premier class crown over the course of the eighteen-race campaign.