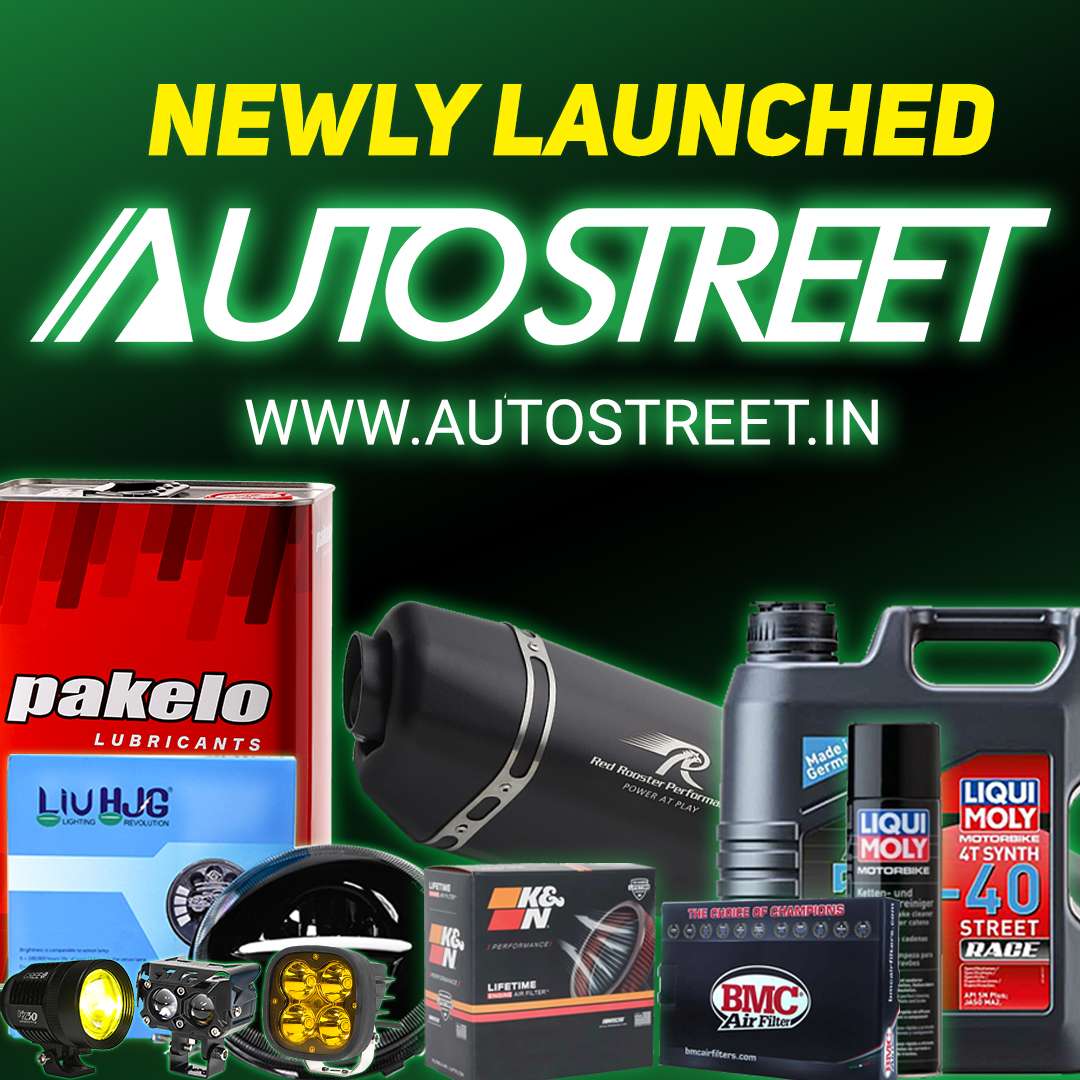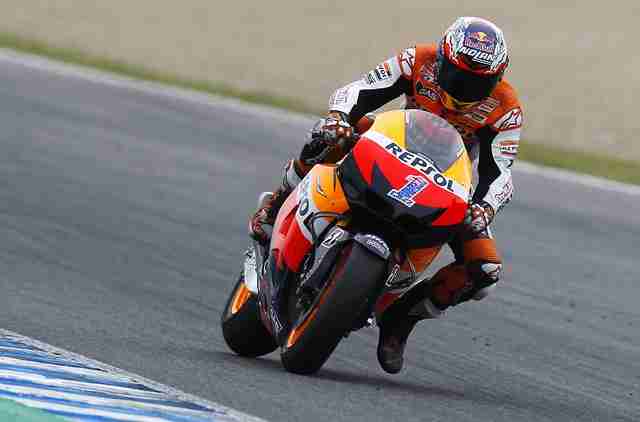 Good track conditions experienced yesterday didn't last for the MotoGP riders on day two at Jerez, with the forecast rainfall hitting Southern Spain. The participants were able to ride briefly in the dry in the early hours of the test, but at 10.30am the rain made its presence felt and left wet asphalt for the riders. That meant a return to the garages and a wait for the mechanics to make the necessary set-up changes. The day's work was mainly carried out in such conditions until, after Pedrosa and Stoner had already brought their run to a close at 4.30pm, the track had dried out sufficiently for the remaining riders to go round in the dry once more.
Pedrosa was one of those putting in the most wet laps –25– and put a total of 110km under his belt. The Repsol rider was debuting the obligatory new red rear light on his RC213V and was the quickest in the conditions, with a time of 1'49.822 from his eleventh lap. Teammate Casey Stoner took to the track a little later than Pedrosa, although the asphalt was still wet. There was, however, less rainfall for him to battle against. He tested out the conditions in a brief three-lap ride, before deciding to call it a day and await better weather on Sunday. His best lap on Saturday was a 1'51.856.
Dani Pedrosa (1:49.822, 25 laps, 110 km)
"I decided to go out when it started raining properly because it's always good to get some information about the behaviour of the bike in wet conditions before the beginning of the season, and even more important with a new bike.
Obviously, the set up of the bike was pretty standard on chassis and electronics, but I had good feelings riding it, the bike worked well and it gives me confidence. If it's not raining tomorrow we will go back to the testing program we had planned for today: basically to try some new ideas for the chassis and the electronics and if we have time I'd like to do a race simulation. Everything has been positive and smooth so far, so let's hope to close the pre season with a good result".
Casey Stoner (1:51.856, 3 laps, 13 km)
"We realised that the weather conditions weren't really suitable for what we needed to work on today so we decided to wait for the heavier rain, which never appeared. We went out briefly but realised it wasn't really wet enough to work on anything regarding wet set-up and there was no reason for us to stay out on track and ruin sets of tyres.
They were 50/50 conditions and you never set up a bike for these circumstances. I hope the weather improves tomorrow so we can continue our plan".