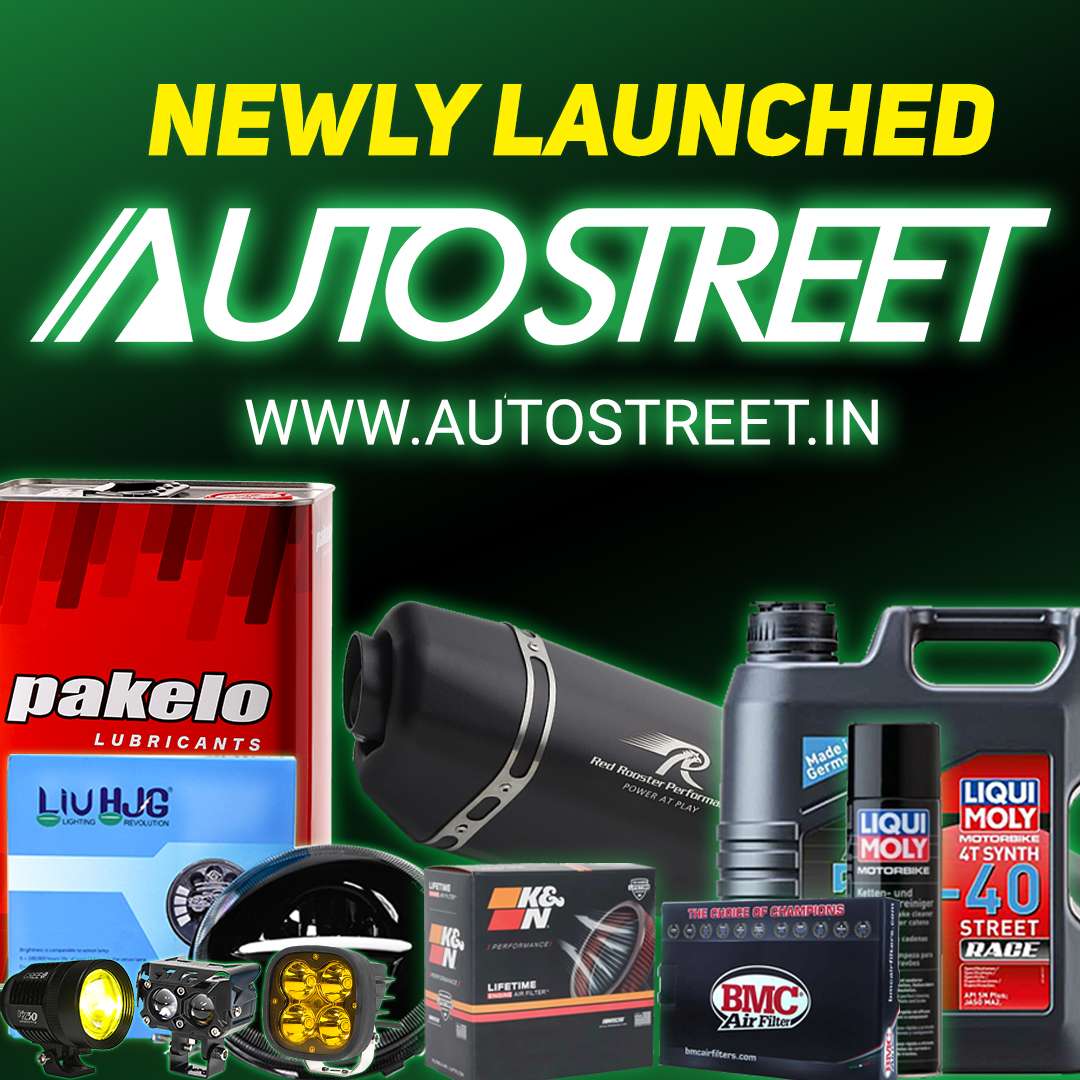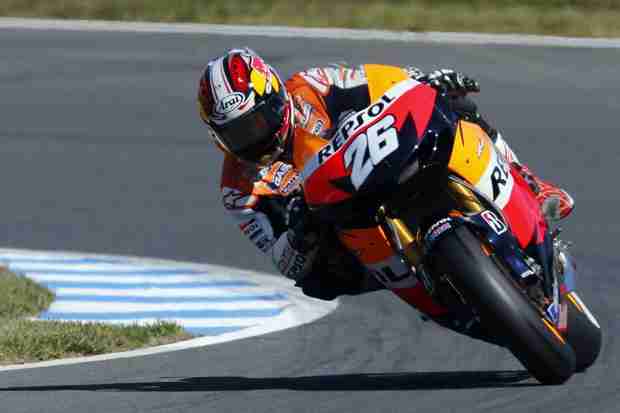 Another chapter of the intense duel between Dani Pedrosa and Jorge Lorenzo was written today in qualifying for Japanese Grand Prix. In a great fight to the end of the session, the Repsol rider dropped his best time on various occasions –in spite of a chattering problem with his RC213V– and took second on the grid for tomorrow's race. Casey Stoner will start from seventh.
Just as he did yesterday, Pedrosa dominated the third practice session this morning –once again ahead of Jorge Lorenzo. In qualifying, the pace set by Yamaha riders Crutchlow and Spies was furious, until Dani Pedrosa powered through five minutes from the end. All this despite suffering from a chattering issue. The Repsol rider put in a number of laps right on the edge, shaving thousandths off his time with each attempt before stopping the clock at 1'45.215. However, with the chequered flag already out, Jorge Lorenzo came around to take 0.246 off the time and snatch pole.
Casey Stoner's return to action has been more difficult than expected, after problems with one of his bikes yesterday and a hard slog finding a setting today. He was able to knock seven tenths off his time from the third free practice session, placing seventh in both of the runs. He will take off from row three tomorrow.
Dani Pedrosa
FP3 – 1:45.792, 19 laps, 91 km.
QP – 1:45.215, 24 laps, 115 km.
"In the end I didn't know the lap times of the others and I was just pushing as hard as I could to get a place on the front row of the grid because on my last exit I was eighth. I had many problems with chattering in qualifying and we still don't know why. Everything was OK during the free practices but this afternoon, it was hard to do the lap time.
Finally the second place is good enough and I hope we can avoid this chattering in the race tomorrow. The key point will be to choose the correct rear tyre and be consistent for the whole race because the pace will be fast."
Casey Stoner
FP3 – 1:46.480, 16 laps, 77 km.
QP – 1:45.745, 20 laps, 96 km.
"To be honest I thought we had a shot at the front row today. The first soft tyre we used we achieved a pretty good time and I knew we had something extra in reserve, in both myself and the bike. We thought with the second soft tyre we would improve but unfortunately we went in the wrong direction with the bike and I had no rear grip, so I decided to play it safe and not push too hard. Physically I'm a little sore but not so bad, I'm just struggling to lift the bike out of the right hand corners and it's making setting up the bike more difficult than it should be.
My team can see that my lean angles are no where near what they usually are. I can't get my foot out of the way, therefore I can't lean the bike over enough or pick it up quickly on the exit of the corner. I'm not sure what to expect tomorrow, I'll try to get another good night's rest and do our best tomorrow"
Motegi Free practice 3 timings
1. Dani Pedrosa Repsol Honda Team 1:45.792
2. Jorge Lorenzo Yamaha 1:46.057
3. Ben Spies Yamaha 1:46.138
4. Andrea Dovizioso Yamaha 1:46.220
5. Álvaro Bautista Honda 1:46.354
7. Casey Stoner Repsol Honda Team 1:46.480
Motegi Qualifying timings
1. Jorge Lorenzo Yamaha 1:44.969
2. Dani Pedrosa Repsol Honda Team 1:45.215
3. Cal Crutchlow Yamaha 1:45.257
4. Ben Spies Yamaha 1:45.336
5. Álvaro Bautista Honda 1:45.481
7. Casey Stoner Repsol Honda Team 1:45.745