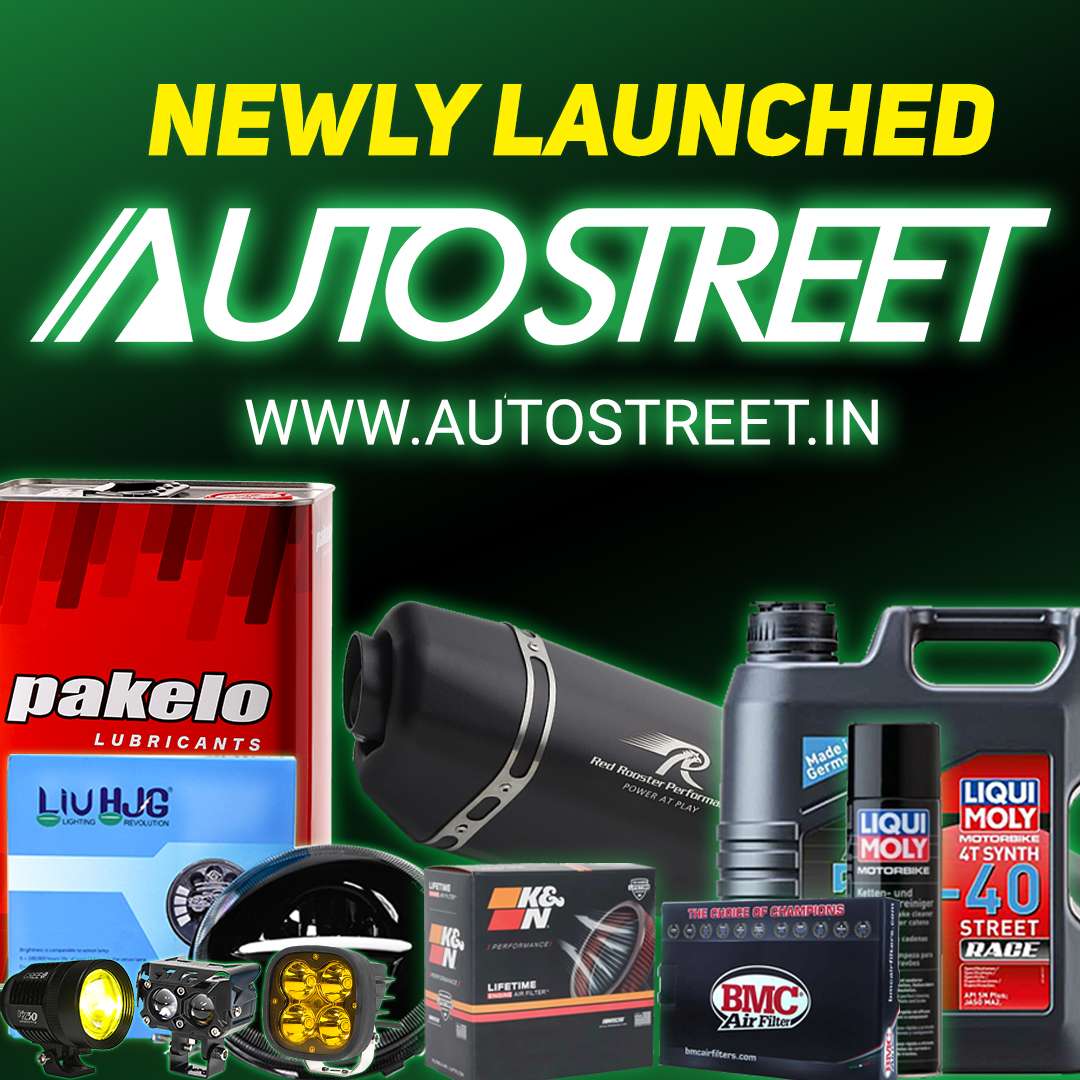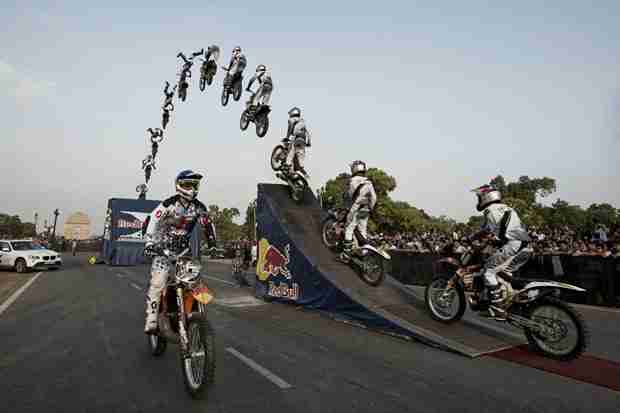 Thousands of FMX fans gathered in front of New Delhi`s iconic Gate of India this Saturday for an evening of high-octane action as the Red Bull X-Fighters finally arrived in India to put on a display the capital is unlikely to forget in a hurry.
The wheels smoked, the brakes screeched, the engines revved and the crowd roared this Saturday as some of the world`s best FMX riders literally jumped across the famous Rajpath boulevard in the heart of New Delhi at the first ever Red Bull X- Fighters Jam to be held in India. With the Red Bull X- Fighters Jams often considered as warm-up events for the Red Bull X- Fighters World Series, the huge crowd was left hoping that the biggest and most respected freestyle motocross tour on the planet will soon add an Indian leg to its schedule which this year takes in cities including Dubai, Madrid, Munich and Sydney.
After the event had bee opened with a traditional performance by a local Bhangra groupe, the singers and dancers soon made way for some of the top FMX athletes on the planet to showcase their skills in three 15-minute sessions packed full of sick flip variations and insane grabs. Among the riders thrilling the thousands of fans were Nick Franklin,Giles Dejong, Martin Koren and Nick de Wit. Enthralled by the response of the crowd, South African´s Nick de Wit, who has fought against the interanational elite at the Red Bull X- Fighters World Series, said : " We are totally overwhelmed by the spectacular turn-out. It is fantastic to see the crowd´s enthusiasm for freestyle motocross. We want to come back soon with an even bigger show to create more awareness about Red Bull X- Fighters here in India."
Red Bull X- Fighters Jams are held in countries across the globe with the aim of further expanding the Red Bull X- Fighters fan base and increasing awareness about the world´s most challenging FMX competition – the Red Bull X- Fighters World Series. Visit the gallery link below to check out the photographs from the event.
Red Bull X-Fighters New Delhi photographs