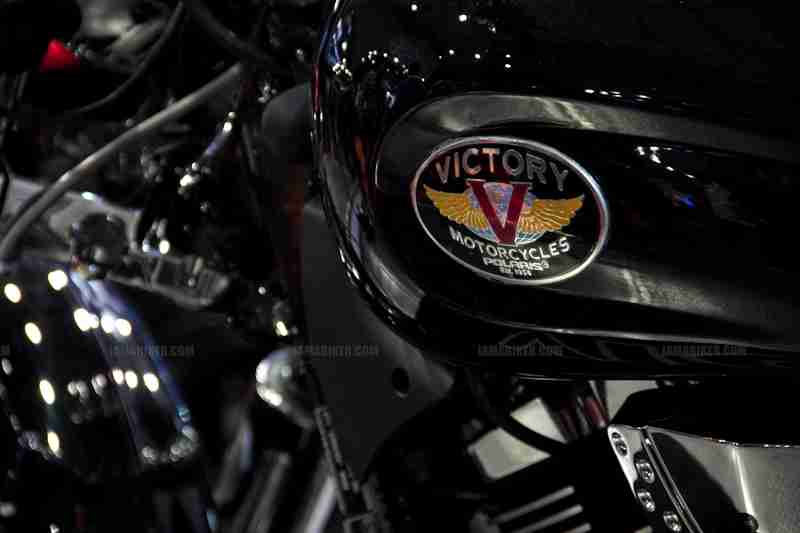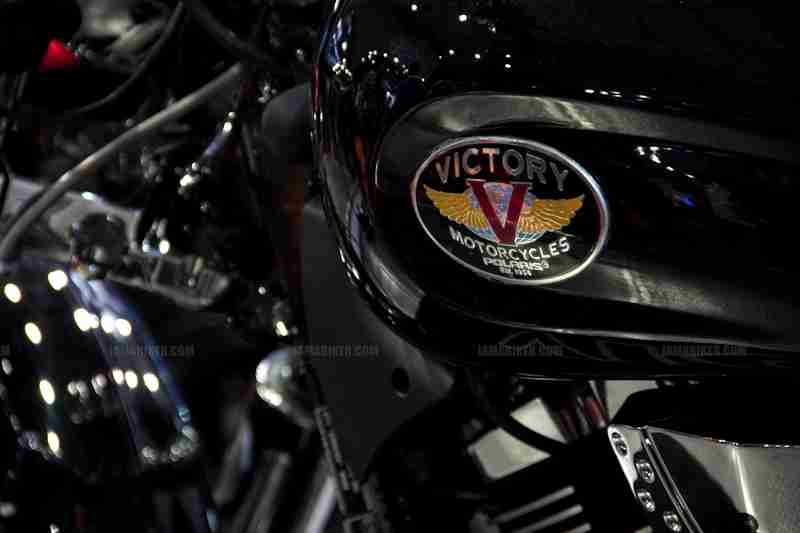 Long known for its snowmobiles and atvs, Polaris is attempting to become a bigger player in motorcycle manufacturing. Last year it added the iconic Indian brand to its line up of cruisers and touring bikes produced under the Victory name.
The factory already cranks out multiple models of Victory bikes. Heavyweight cruisers and touring models stream through 20 workstations on a horseshoe-shaped assembly line, while forklifts zip in to feed the stations with parts. And a new assembly line is being added to help revolutionize Polaris' motorcycle business. Medina-based Polaris will start building Indian Motorcycles in 2013, a move that could boost its chances of stealing some business from biking behemoth Harley-Davidson.
Polaris, known mostly for its snowmobiles and all-terrain vehicles, acquired Indian last year to enlarge its footprint in the motorcycle segment. The brand already has its own team of designers and engineers working on new models while the previous owners' lineup of three Indian Chief models is in limited production in a small annex across the street from the plant. CEO Scott Wine said a second line is needed to ramp up production capacity. But he also said it's a reminder that Victory and Indian have different DNA. Victory caters to performance enthusiasts while Indian appeals to traditional bikers.
"We recognize how important it is to protect what is unique about Indian," he said. "You will not see a Victory bike wearing an Indian badge rolling out of here. "Polaris is a relative upstart in the motorcycle business. It began producing Victory cruisers 13 years ago, and about five years ago it added touring models to its lineup.
Still, Polaris has emerged as a player in the motorcycle market. It has passed up Japanese competitors such as Honda, Suzuki and Yamaha to become the second-largest seller of heavyweight bikes behind Harley-Davidson, which dominates more than 50 percent of the segment. "It's a huge gap," said Wine of Harley's market lead. But the acquisition of Indian builds Polaris' presence in the $4 billion heavyweight bike segment and broadens its appeal to some of the same people who currently ride Harley bikes. "Indian gives Polaris that wow factor," said Mark Smith, an analyst with Feltl and Co. in Minneapolis.
Smith and others say Victory's engineering and modern styling appeal to performance enthusiasts. Indian is a heritage brand with classic styling that appeals to riders more immersed in the lifestyle and culture of motorcycles. Motorcycle enthusiasts are hopeful that Polaris' research, engineering, manufacturing and marketing muscle can restore Indian. The brand has been around since 1901 under a variety of owners, two of whom took the business into bankruptcy. When Polaris bought Indian from two British investment firms, the business had just 25 employees in Kings Mountain, N.C., and was producing motorcycles in very limited numbers. Wine said some designers and engineers who worked for the previous owners joined Polaris after it closed the Kings Mountain facility and moved production to Spirit Lake.
Earlier attempts to revive Indian failed because the bikes were little more than Harley clones, said David Edwards, former editor-in-chief of Cycle World who now runs BikeCraft magazine. "If Polaris shows an all-new cleansheet-design Chief, rather than yet another warmed-over 1980s Harley-style motor with skirted fenders, I think the market will be very accepting," Edwards said. Arturo Eguia-Welch, co-owner of Indian Motorcycle of the Twin Cities, said he's encouraged by what he has seen so far in Indian bikes produced by Polaris. "There seems to be more consistency," he said. Some issues, like a tendency of some engines to surge at slower speeds, appear to have been corrected. "It's a tremendous engineering workload," said Wine of the efforts to develop the new models. The process involves finding new suppliers for components and adding manufacturing capacity. The main plant, where Polaris also produces some side-by-side ATVs, is being expanded from 260,000 square feet to 298,000 square feet to accommodate future Indian production. Polaris has added 200 people to its Spirit Lake-area workforce in the past 18 months, bringing the total to about 600. Another 100 workers have been kept on at a plant in Osceola, Wis., that had been scheduled to shut down. That facility produces engines for the Spirit Lake plant and Polaris' snowmobile factory in Roseau, Minn. The company expects to add an unspecified number of workers in Spirit Lake when full-scale Indian production begins.
Wine said Polaris was interested in Indian for several years and even thought of acquiring it as way of entering the motorcycle business. The addition now appears to be well-timed, because motorcycle sales, which tanked during the recession, have begun recover. Unit sales of heavyweight bikes fell by more than 40 percent in 2009 and dropped another 14 percent in 2010, according to the Motorcycle Industry Council. Sales through the first half of 2011 showed a gain of about 3 percent. The addition of new models and more dealers in the U.S. and abroad have sparked rapid sales growth for Victory, with the brand becoming profitable last year. Polaris' on-road business segment, which includes electric vehicles, only accounted for about 5 percent of the company's total sales of $2.7 billion last year. But sales for the segment are expected to rise 30 percent to 40 percent this year. In contrast, Polaris expects its snowmobile business to be down slightly while sales of off-road vehicles should post single-digit gains.
Dan Richardson, owner of Northway Sports in East Bethel, has been a Polaris dealer since 1997 but only started carrying the Victory line in 2005. He said that's about the time Polaris stopped trying to make the bikes look like Harleys and created the streamlined design that typifies Victory bikes today. He said the redesign and the addition of more touring models have led to healthy sales at his dealership. "Our [Victory] business has grown every year, even during the recession," Richardson said.
Smith notes that Victory has recorded solid growth outside the U.S. with most of those sales in Western Europe. The company also has expanded its bike business to India, China and Brazil and has plans to enter the Japanese market with both Victory and Indian brands in 2013. "Our international business was 16 percent of total sales last year, and our goal is to get that up to one-third by 2018," Wine said. "Motorcycles will play a big part in getting us there."