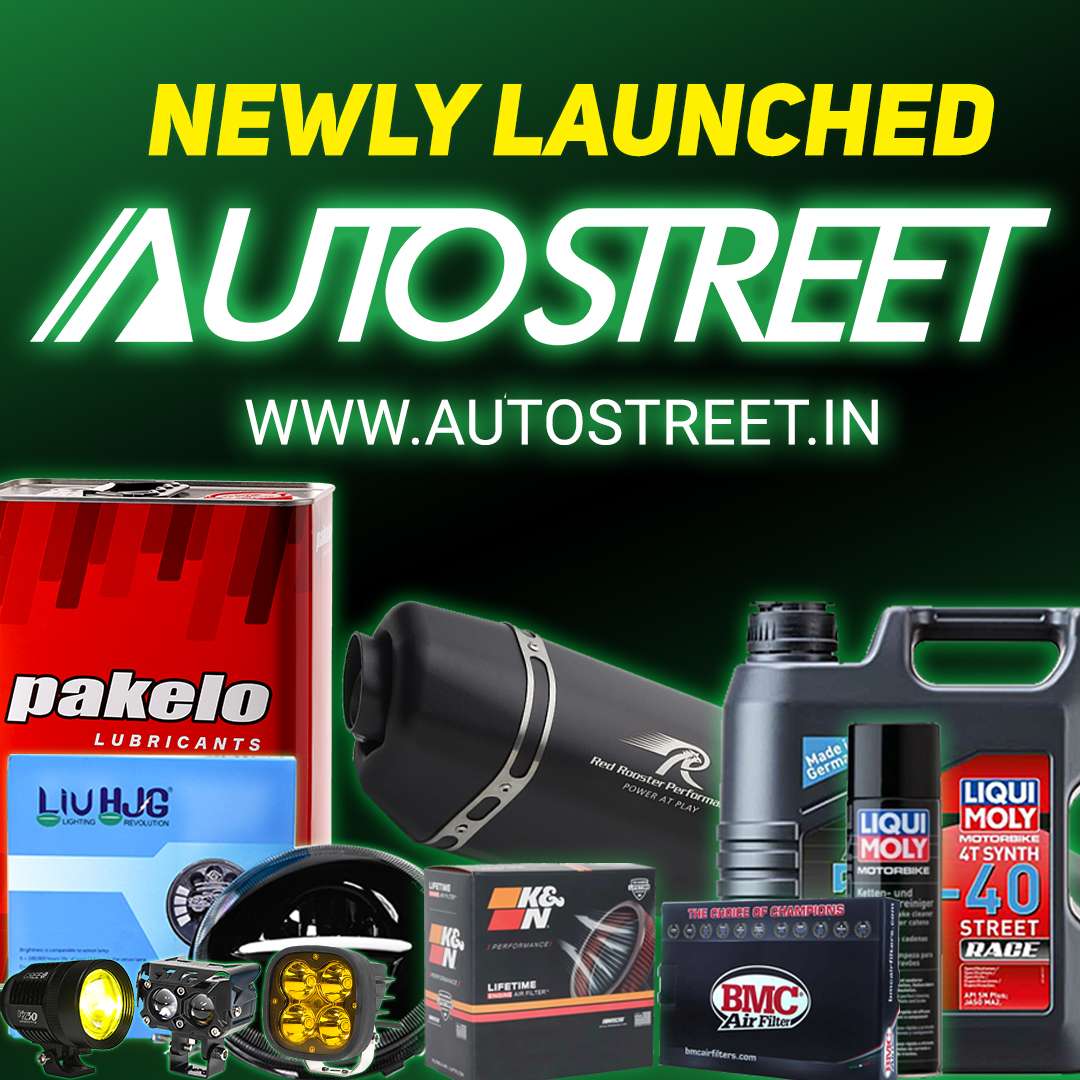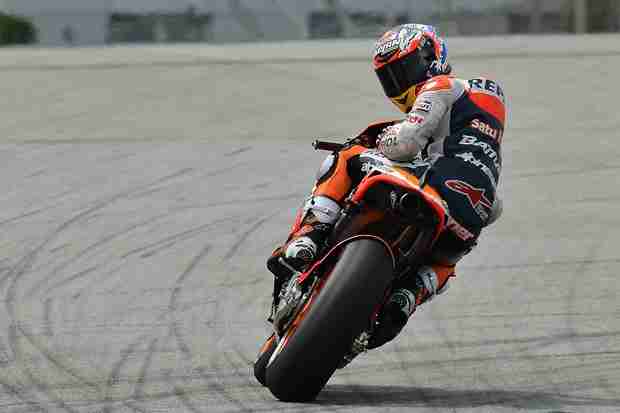 The winner of the last two races in the MotoGP World Championship, Dani Pedrosa, started in the first free practice session for the Malaysian Grand Prix as he ended the Japanese round: First. The Repsol rider was the fastest man of the day, trailed by a formidable Casey Stoner one week after the latter's return to competition from an ankle injury. Stoner finished second, just 0.152 off his team mate.
The first runs at Sepang saw Pedrosa again in top form, undertaking 16 laps and taking a 2'01.621 time from his tenth. Casey Stoner put in one less lap, and on his fourteenth clocked a time just 0.152 slower. The duo, plus Jorge Lorenzo, were the only three riders able to go round in under 2'02. A downpour at the end of the second Moto3 session left the second outing wet for the premier class. With big puddles and dry patches, Pedrosa, Stoner and the majority of the MotoGP riders decided to stay in the garage and wait for tomorrow to ride.
Dani Pedrosa
FP1 – 2:01.621, 16 laps, 89 km.
FP2 – not classified.
"We've been lucky to have the first practice in the dry to begin setting up the bike for the race because as we've seen in the last few days sooner or later it rains here. The track was a little dirty in the morning and the grip level quite poor, but the lap times were not so bad and the conditions will improve throughout the weekend. In the morning I had a lot of vibration in the rear which we think was a problem with the wheel balance. I did a sighting lap in the afternoon and it was full wet until turn 4 but from there, full dry, so we decided to stay in the pits. We will have to make good use of track time tomorrow morning to prepare the bike for qualifying and the race."
Casey Stoner
FP1 – 2:01.773, 15 laps, 83 km.
FP2 – not classified.
"I definitely feel more comfortable here than I did in Japan, I'm not sure if this is time on the bike or the fact that this track isn't quite so demanding on my right leg. The circuit goes to the right a lot, but there aren't so many slow corners that I need to pick the bike up from and I'm getting a better feeling here so the lap times came easier. We still have quite a bit of work to do and I don't think we are anywhere near the pace that we need to be but the first session went very well and hopefully we can continue in this way for the remainder of the weekend."
MotoGP Sepang 2012 free practise times
 Free practice 1
1. Dani Pedrosa Repsol Honda Team 2:01.621
2. Casey Stoner Repsol Honda Team 2:01.773
3. Jorge Lorenzo Yamaha 2:01.934
4. A. Dovizioso Yamaha 2:02.236
5. Cal Crutchlow Yamaha 2:02.266
6. Ben Spies Yamaha 2:02.358
7. Stefan Bradl Honda 2:02.617
Free practice 2
1. Iván Silva BQR 2:10.602
2. Michele Pirro FTR 2:12.043
3. Randy De Puniet ART 2:12.046
4. Roberto Rolfo ART 2:13.216
5. Karel Abraham Ducati 2:16.143
-. Dani Pedrosa Repsol Honda Team
-. Casey Stoner Repsol Honda Team