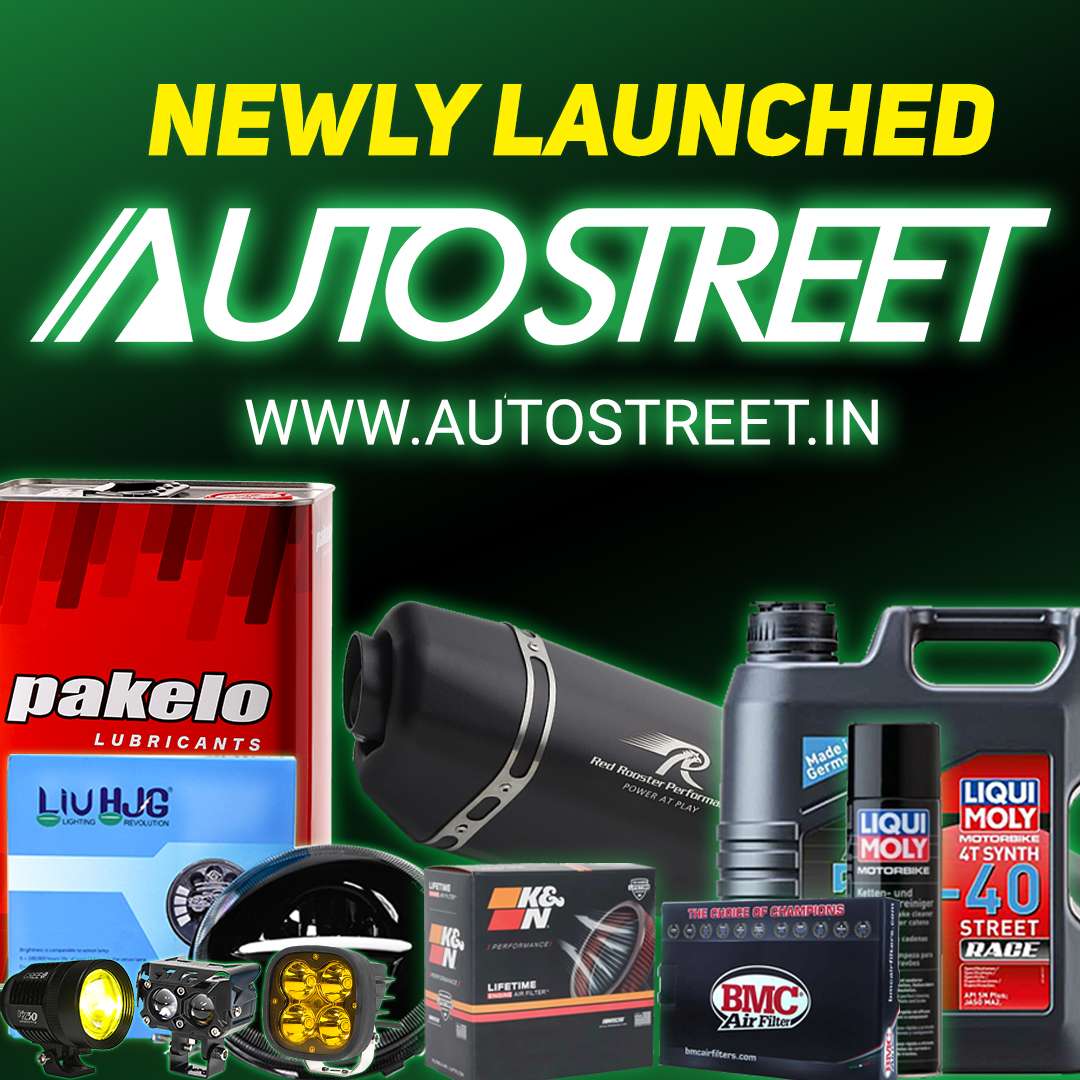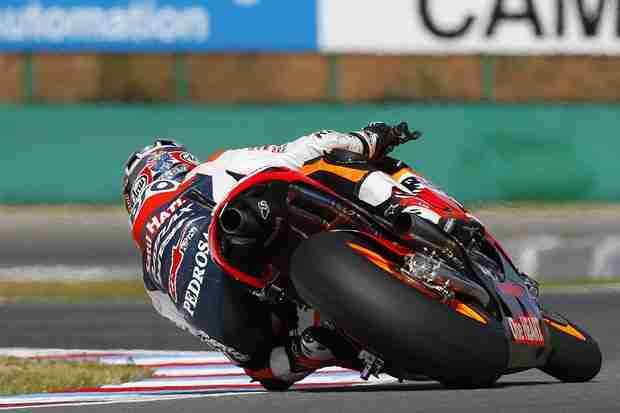 The winner of last Sunday's Indianapolis Grand Prix, Dani Pedrosa, started free practice for the Czech Republic in the same way: On top of the standings. Following the announcement of Casey Stoner's return to Australia for surgery on his right ankle, the Spanish Repsol Honda Team rider is going it alone this weekend and carrying the torch at Brno. He set the fastest time in each of the sessions on Friday.
Pedrosa was back on fantastic form, dominating the first practice of the Czech Republic Grand Prix from the start. Despite a scare shortly after starting his first stint, in which he ran into several stones from flung from the rear wheel of another rider at the edge of the track, the Spaniard returned for another run after the temporary suspension of the session to clear the asphalt. On his tenth lap of sixteen in the morning session, Pedrosa stopped the clock at 1'57.3 –0.146 faster than Jorge Lorenzo in second place.
In the second practice session, the Repsol rider imposed his pace again and, after 17 laps, took a time of 1'56.858. Lorenzo was 53 thousandths of a second behind. Pedrosa focused on adapting the setting of his Repsol Honda RC213V to the demands of the Czech track. Tomorrow, the Repsol rider will participate in the third practice session to finish preparing for Sunday's race and take on qualifying in search of pole position.
Dani Pedrosa
FP1 – 1:57.003, 16 laps, 86 km.
FP2 – 1:56.858, 17 laps, 92 km.
"Today we spent time working on the tyres and set up of the bike. We were trying to get the maximum time on the track as tomorrow we don't know how the weather will be so it was important to have a lot of time in the dry. The feelings were improving but we still have some work to do especially with electronics and suspension.
I was pretty lucky with the incident this morning as it could have been a lot worse. There were two massive rocks that flew up, one hit my left foot hard and the other one hit my screen and chin. At the beginning I thought I had broken something in my foot but fortunately it's ok, just a lot of swelling, anyway the pain is going down from this morning so that's a good thing".
Free practice 1
1. Dani Pedrosa Repsol Honda Team 1:57.003
2. Jorge Lorenzo Yamaha 1:57.149
3. Andrea Dovizioso Yamaha 1:57.189
4. Cal Crutchlow Yamaha 1:57.418
5. Ben Spies Yamaha 1:57.446
Free practice 2
1. Dani Pedrosa Repsol Honda Team 1:56.858
2. Jorge Lorenzo Yamaha 1:56.911
3. Andrea Dovizioso Yamaha 1:57.055
4. Cal Crutchlow Yamaha 1:57.215
5. Stefan Bradl Honda 1:57.250