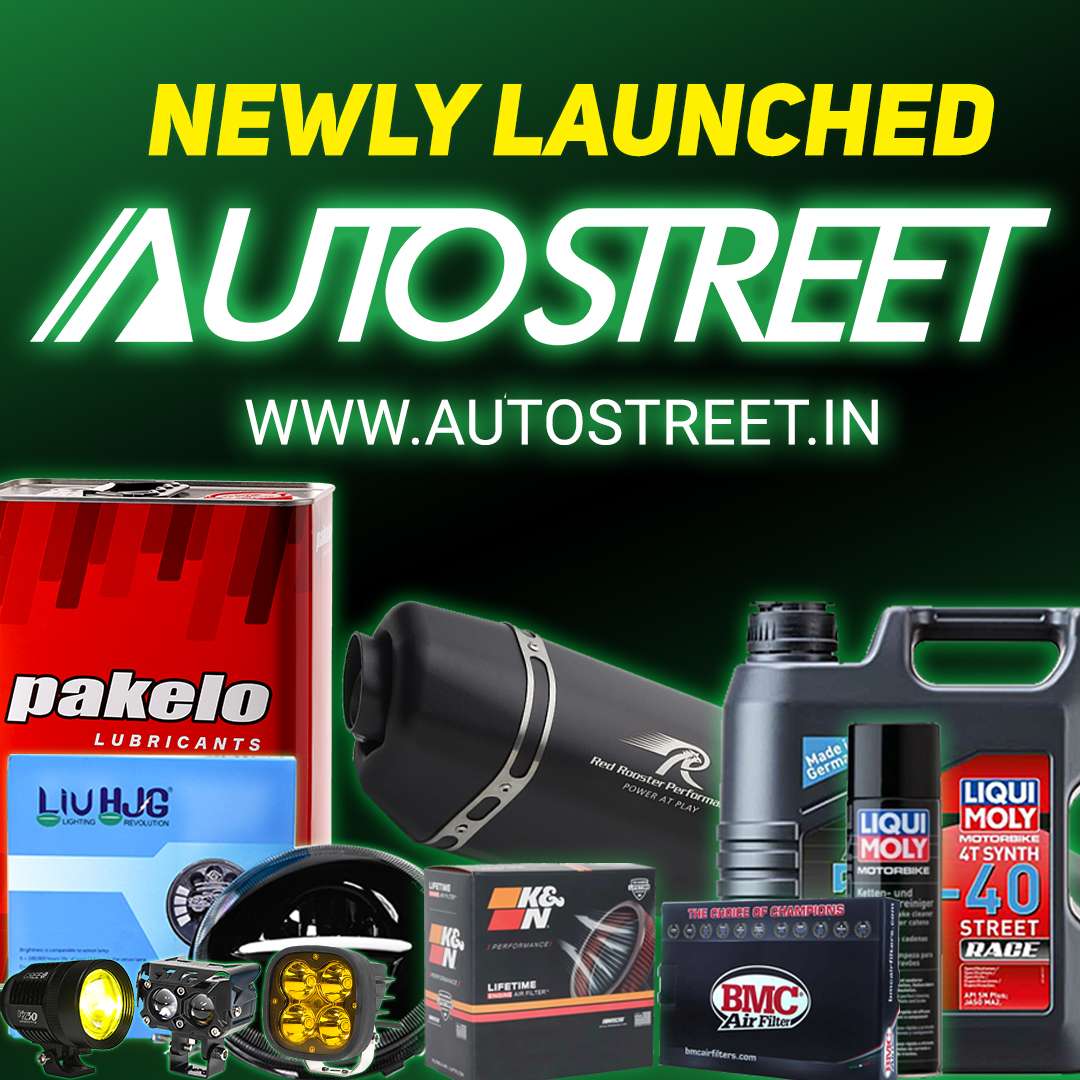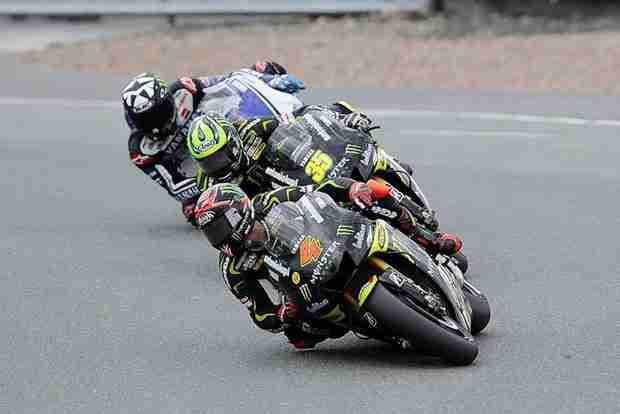 Monster Yamaha Tech 3 Team rider Andrea Dovizioso extended his outstanding run of form at Germany's Sachsenring today, the Italian rider capitalising on a late crash by reigning World Champion Casey Stoner to finish in third position. Dovizioso rode a tremendous 30-lap race under severe pressure from Monster Yamaha Tech 3 team-mate Cal Crutchlow and Factory Yamaha rider Ben Spies. A third podium in the last four races a ppeared to have eluded Dovizioso when he started the final lap in fourth position. But late drama unfolded in front of a crowd of over 80,000 fans when Stoner tumbled out of second at the penultimate corner on the final lap.
Promoted into third position, Dovizioso aggressively attacked the final two corners to brilliantly fend off an attack from Spies and he took his 19th MotoGP podium by less than 0.1s after a tense run to the finish line. Dovizioso's result moved him into fourth in the World Championship standings after Crutchlow's valiant effort to extend his impressive sequence of top five finishes. The British rider was once again locked in a close and exciting duel with Dovizioso but just as the fight headed towards a nail-biting climax, Crutchlow ran off track at the first corner on lap 26. He managed to keep control of his Monster Yamaha Tech 3 machine in the gravel trap and re-joined the race in 11th. The 26-year-old was barely knocked out of his rhythm and he fought his way back into eighth position to collect eight valuable World Championship points.
The final result certainly didn't reflect Crutchlow's true potential and he demonstrated his speed and consistency once again by setting the third fastest lap of the race behind Dani Pedrosa and Casey Stoner.
Andrea Dovizioso – 3rd — 92 points
"I am really happy to finish on the podium again and it is a great feeling to do it here because this track has never been the best for me. It was the same in Assen last week, so to be on the podium there and also here at the Sachsenring shows the fantastic job that we are all doing in the Monster Yamaha Tech 3 Team. Of course we have to consider ourselves a little bit fortunate today to finish third because of Casey's crash. But it proved how crucial it was for me to remain at the front of the battle with Cal and Ben for the whole race. If I had let them overtake me then perhaps I would not have been third. I am happy because I rode an intelligent race today. I never pushed completely at the limit, especially during the first laps, as I knew from the past that I would probably pay for that tactic at the end of the race. My focus was to be consistent and I managed that and that was the key to this result. I was only six seconds behind Lorenzo and that is good because he is the benchmark at Yamaha and that means I was only 0.2s per lap slower than him. We can still improve but my feeling with the Yamaha is fantastic and I am really happy with the Monster Yamaha Tech 3 Team. Now I go to my home race in Mugello with a lot of confidence and the goal will be to battle for the podium again."
Cal Crutchlow – 8th — 85 points
"I'm pretty disappointed to be honest and I think we definitely deserved better. My mistake was not passing Andrea earlier because I had the pace to be with Lorenzo. I was just waiting behind Andrea for the last five laps to size up an attack but unfortunately I ran off at the first corner. It was my mistake but I got back on track and was just as fast and recovered a couple of places, so it wasn't too bad in the end. I'm not sure why but Andrea's bike seemed to accelerate better than mine and he had more speed on the str aight. I would catch him in the corners but lose a couple of tenths on the straight. I'm sure I could have been fourth because the podium would have been a gift. I wouldn't have wanted my first podium in MotoGP to come just because another rider crashed out. Once again though I have showed what I am capable of. Last year here was a disaster and I was 14th, but today I was fighting two seriously fast riders and I had the pace to beat them. I got the third fastest lap of the race too so we definitely have the speed to battling in the top five at every race."
Herve Poncharal — Team Manager
"That was another exciting race for the Monster Yamaha Tech3 Team and once again it was quite a nervous experience for me to see Andrea and Cal fighting so closely together. We have seen that many times already in 2012 but it do esn't make it any easier to watch. It is almost like they can't race without each other! It was a shame that Cal made a mistake so close to the end because it would have been interesting to see the fight go to the last lap. Andrea once again was fantastic and his pace was very consistent. He didn't make even one small mistake that would have given Cal and Ben an opportunity to pass him and to ride under that pressure takes a lot of concentration and also skill. We are fortunate this time to be on the podium because of the crash of Casey but Andrea would not have been third had he not worked so hard to stay in front of Cal and Ben. So he deserves it and to get a third podium in the last four races is incredible for the Monster Yamaha Tech 3 Team. It is a shame that a small mistake compromised Cal's race because perhaps he could have been on the podium for the first time. He felt he was faster than Andrea and he was just waiting for the right moment to make his move. But he ra n off track at the first corner and that was a pity. He showed his pace and potential though again and I am sure his wait for a first podium will be over soon."