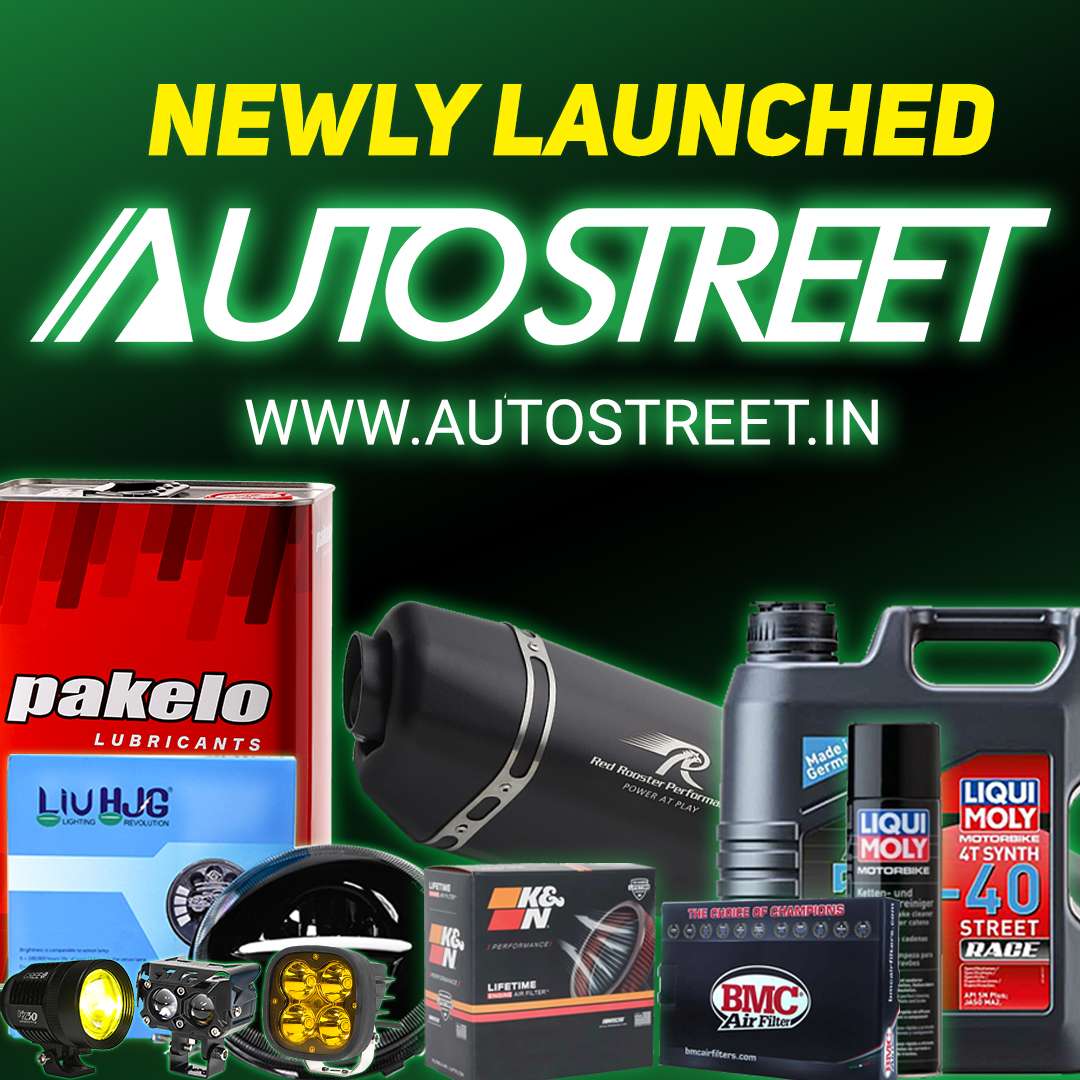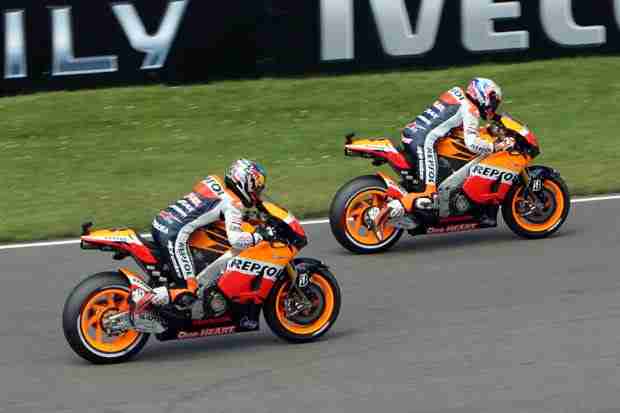 The MotoGP World Championship has reached a gruelling stage of the 2012 season, with three races in as many weekends on the agenda for the riders. Repsol's competitors were the standouts at the most recent round in Assen, taking an historic treble of wins thanks to Casey Stoner, Marc Márquez and Maverick Viñales. The trio each won in their respective classes, either taking a lead or extending one in the overall standings. The next race on the agenda is the German Grand Prix, which takes place this weekend.
The Sachsenring plays host to round eight, and was the scene of Repsol wins in two categories last year. Dani Pedrosa took victory in MotoGP and Marc Márquez did likewise in Moto2. Whilst Pedrosa is yet to win a race so far this season, he has come close and has the form of three second places and three thirds to boost his confidence. Casey Stoner will start the weekend less sore from his crash in practice at Assen and as joint leader of the World Championship with Jorge Lorenzo.
Moto2 series leader Marc Márquez continues to extend his championship lead and, like Stoner, he won at Assen. The Repsol rider has 20 wins to his name in Grand Prix racing, with 10 in 125cc and 10 in Moto2. This weekend he heads to a track at which he has won, taken pole and clocked the lap record time for two consecutive seasons. Maverick Viñales also has reason to be cheerful, having won a third consecutive race, his fourth overall this season, in the Netherlands last weekend. The Repsol rider showed his bravery and savvy to take glory on the final corner at Assen, and in doing so pulled five points clear of this weekend's home rider, Sandro Cortese, in the overall standings. Miguel Oliveira already knows the track from last year, whilst Álex Rins will be expecting another strong performance despite this being his first visit to Sachsenring.
Dani Pedrosa – MotoGP Rider
"Sachsenring has been a successful track for us in the past, we've got some very good results there and it's a circuit where I always enjoy racing. Every race counts and we have to keep working hard and our time will come. We had a very good weekend in Assen and we have to repeat it in Germany; hopefully with the first win of 2012 that we are chasing so much. Sachsenring is a short track where the performance of the tyres will again play a big part, because you are leaning on the left a long time and the fastest corner is to the right. We need to set up the bike the best we can and give our best on Sunday".
Casey Stoner – MotoGP Rider
"I hope we can go to Sachsenring and get another good result especially after our tough, but rewarding weekend in Assen. We were quite competitive there last year, but in the long corners we are struggling a little more with our bike at the moment so we're going to need to work hard on Friday and Saturday, try to find more grip from the edge of the tyre and also see if we can reduce the front chatter.
It's a very interesting track, maybe not one of the greatest on the circuit but has one of the best corners coming down the hill which is a little scary with spending so much time on the left before switching to the right side of the tyre. It's a good atmosphere there though with all the spectators so close to the track, it feels like a Coliseum! There's always an interesting race there as we saw last year so we'll see what this weekend has in store".
Marc Márquez – Moto2 Rider
"Sachsenring is a bit of a different track, especially the first section, but I have fond memories of it from last season. We go there after a victory and that is always positive, but we have to keep calm and try to carry on working like before. The first part of the circuit is very slow and you need to find a setting for that, without slowing yourself down in the fast section, which also has some heavy braking points where the really fast times are found".
Maverick Vi̱ales РMoto3 Rider
"It's a track that I really like, much more so than the past few circuits on the calendar. I took my third pole of the season there last year and I am happy to be back riding at Sachsenring. The layout suits my style and I am sure that we will go very well. A lot of technique is needed and you have to set up the chassis for the slow sections, whilst on the fast corners you have to close your eyes and get on the throttle. That is exactly what we will do".
Miguel Oliveira – Moto3 Rider
"I can't wait to get to Germany, because we have to continue developing and the work ahead of us really motivates me. I had the chance to ride at Sachsenring last season and I like the circuit. I know what it's like and I think that it suits me, although of course this season's bikes are very different to the 125cc machines. We shall see how it goes, but we will definitely be working hard to fight with the frontrunners again".
Álex Rins – Moto3 Rider
"Germany is another place at which I have never ridden before, so obviously I am not too familiar with the circuit. From what I have gathered from videos of past races and from computer games is that the first section is slow, with tight corners, and then you have an incline for which you have to build up your speed. What we have to do is the same as at other new tracks for me, which is to try and adapt as soon as possible to the track, because it is important to find a good race pace right from Friday".