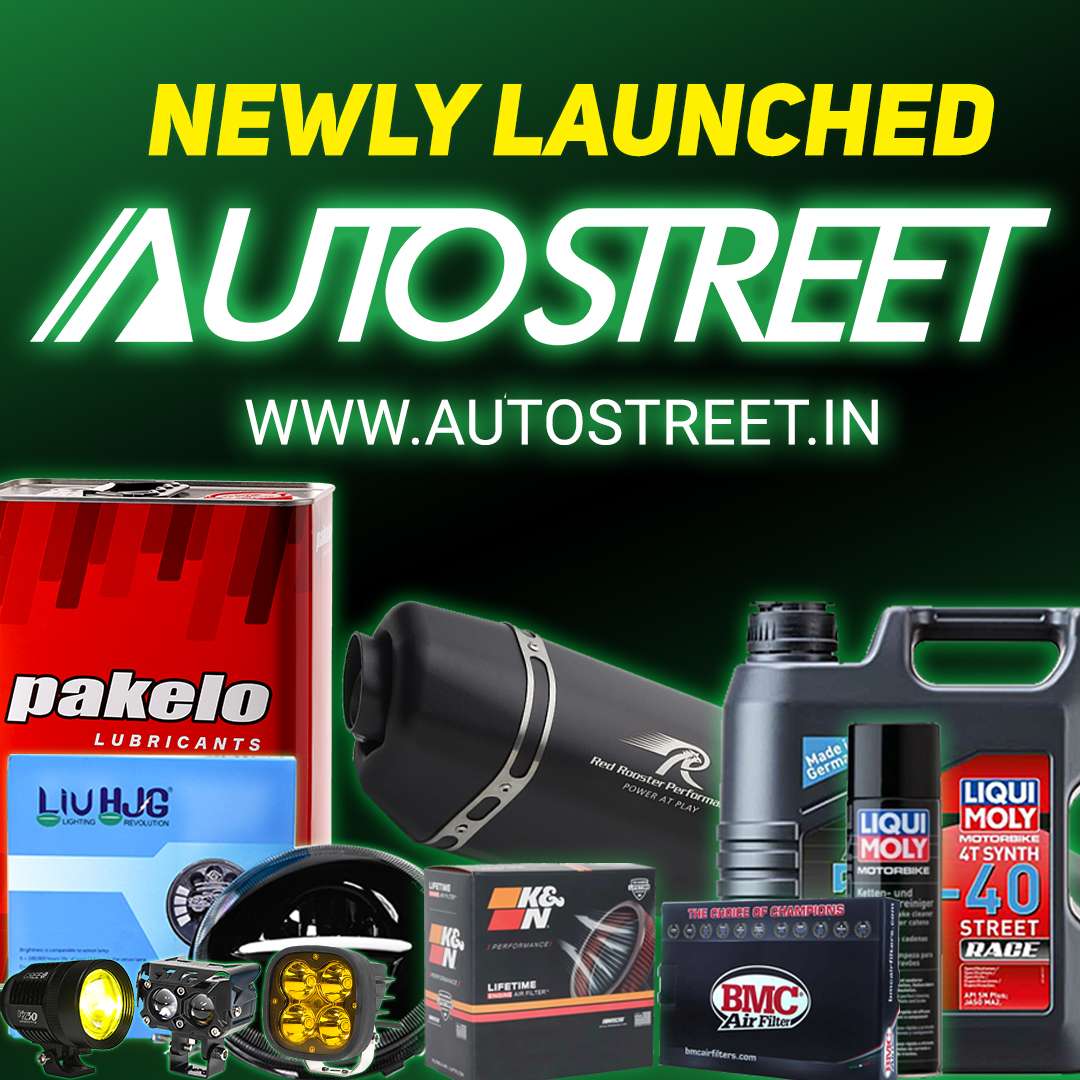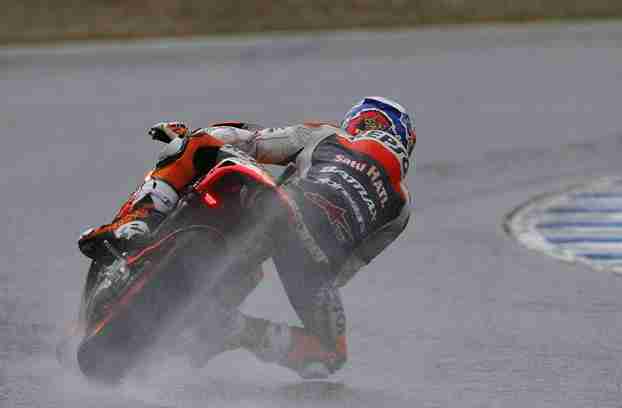 The Repsol Honda Team riders were able to put down laps in the dry at the Circuito de Jerez for the first time on Saturday, with a spectacular qualifying session as a result. Dani Pedrosa was first in the rainy morning session and, in the afternoon, placed 0.135 seconds off pole position. Teammate Casey Stoner clocked the fifth fastest time.
Dani Pedrosa continued his excellent form over from Friday's second session to day two at Jerez. On a wet track this morning, the Repsol rider improved his time by over half a second and led the standings. 0.334 down was reigning MotoGP World Champion Casey Stoner, who had dropped more than 1.5 seconds off his Friday time. Despite some black clouds threatening to drop heavy rainfall on track and a light shower 30 minutes from the end of qualifying, the Repsol Honda Team were finally able to enjoy some dry track time in the afternoon. A rush to put down a fast time before a possible downpour created an entertaining battle for pole position and the front row. Dani Pedrosa and Casey Stoner were two of the most competitive riders on track from the opening minutes onwards, leading the standing son numerous occasions.
It was not until the final three minutes of the session, however, that Pedrosa managed to mount a serious challenge for pole. The Spaniard improved his time twice in succession and finally stopped the clock at 1'39.667 in an intense duel with Jorge Lorenzo. He eventually placed second, 0.135 seconds down on his rival. The rest of the field was more than a second behind. Casey Stoner was fifth fastest and will start the Spanish GP from the second row of the grid.
Dani Pedrosa
FP3 – 1:50.121, 17 laps, 75 km.
QP – 1:39.667, 25 laps, 111 km.
"It's been a really good qualifying session. It was very difficult to know how much to push because there were some wet spots and it was easy to make mistakes. Also after so many laps with wet tyres in the free practices, when you put on the slicks it's like another bike but you have no time to waste to find a good lap time.
So I'm quite impressed with the chrono and very happy to be on the front row. We've been riding well here in Jerez at the test and also during all the practice sessions this weekend, both in the dry and wet, but tomorrow we have to be ready for a tough race in any conditions and I want to have a good race here in front of my fans".
Casey Stoner
FP3 – 1:50.455, 15 laps, 66 km.
QP – 1:40.577, 23 laps, 102 km
"Qualifying didn't go so well, conditions have been terrible all weekend, from half dry tracks to fully wet so we haven't really been able to get any form of set up on the bike. It's a little bit disappointing, we had hoped to be on the front row but with conditions like this I wasn't really willing to push.
There were a lot of people falling off and the wet patches that were there were incredibly slippery. With this said, there is still half a second that I am accountable for and can't blame the track, we're just a little bit off with our settings so we have some work to do tonight. We're not really sure what to expect until we see the weather tomorrow and this makes things pretty difficult".