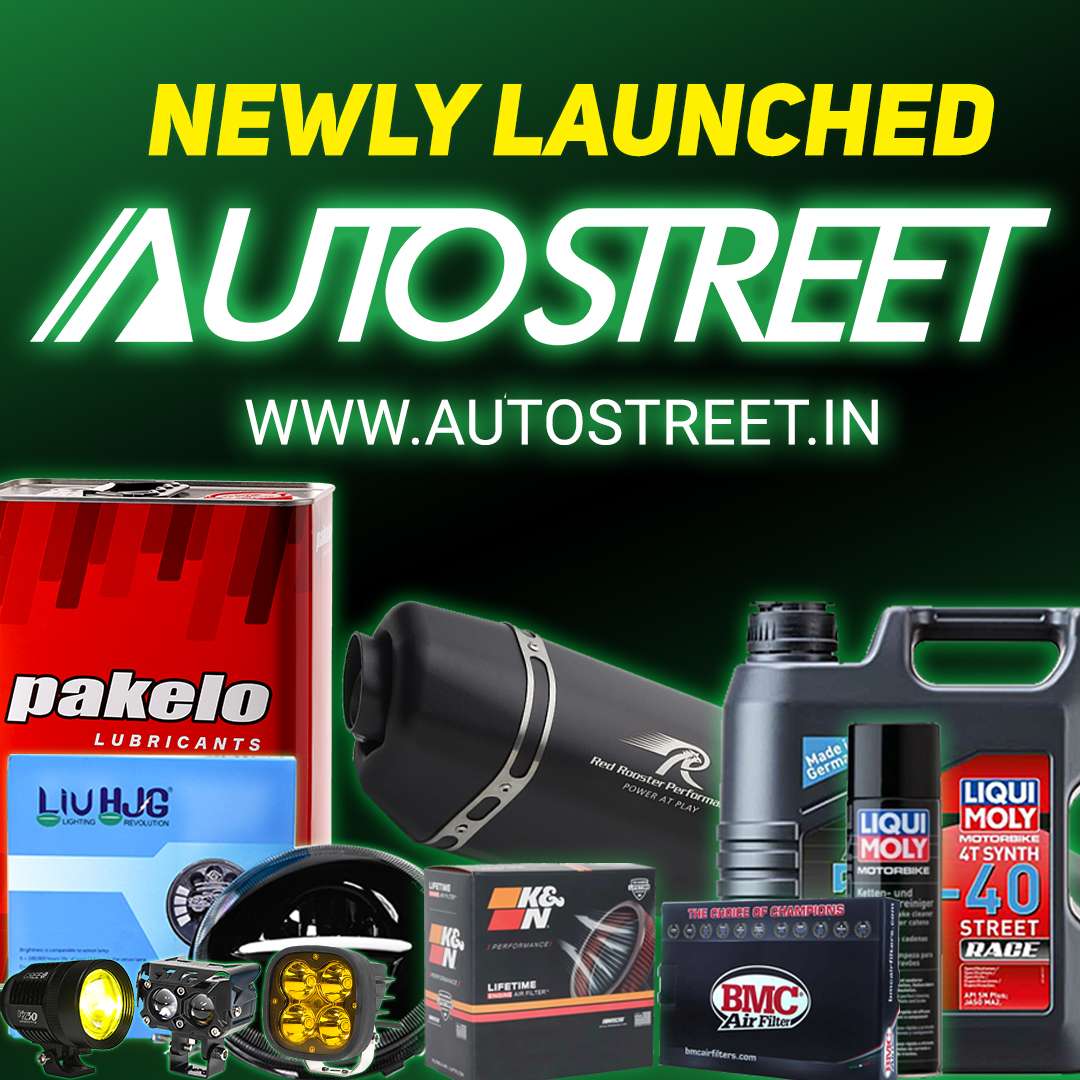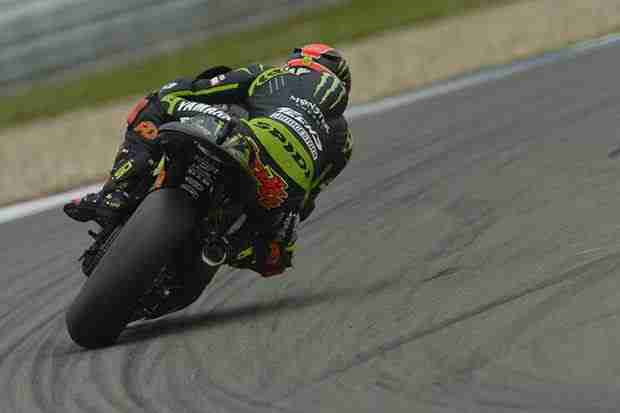 Monster Yamaha Tech 3 Team riders Cal Crutchlow and Andrea Dovizioso will start tomorrow's historic Dutch TT from inside the top seven after a rain disrupted qualifying session at Assen this afternoon. Less than 15 minutes of the session had elapsed when a short cloudburst forced Crutchlow and Dovizioso into the pits when they were lying eighth and third respectively on the timesheets. The track quickly dried and after a 10-minute delay, Crutchlow and Dovizioso were able to resume their preparation s for tomorrow's 26-lap race.
Both were just about to start switching to Bridgestone's soft tyre to push for a fast lap time when a second rain shower hit with 20 minutes remaining and forced them back into the pits once again. Six minutes remained when the rapidly changing conditions suddenly improved and grey and gloomy skies gave way to glorious sunshine and Crutchlow and Dovizioso were able to attack for three laps on slick tyres. Continuing to ride in considerable discomfort with the broken left ankle he suffered in practice for his home round at Silverstone 13 days ago, Crutchlow produced a stunning final lap of 1.34.486 to finish fifth quickest.
Crutchlow's brilliant last lap attack continue d his impressive qualifying record in 2012 and he will start tomorrow's race from inside the top five for the sixth time in seven races. The 26-year-old is confident he can maintain his grip on fourth place in the World Championship standings. Changes to the set-up of his Monster Yamaha Tech 3 YZR-M1 machine gave Dovizioso the front-end confidence and feedback he lacked yesterday and a lap of 1.34.698 secured him seventh position on the grid.
Dovizioso was as high as third in the early part of the session prior to the rain interruptions but he was unable to improve his lap time in a frenetic finale to the session. The Italian's pace in race trim though has boosted his confidence that he will be battling for the rostrum for the fourth race in succession.
Cal Cru tchlow – 5th 1.34.486 — 17 laps
"I'm happy on one side because to be fifth fastest and on the second row is a good result considering my physical condition and how much pain I have from the left ankle. But I'm upset a little bit too because I'm sure I could have been into the 33s and on the front row, but (Hector) Barbera got in my way on my final lap and cost me some crucial tenths. He was looking for a tow again to improve his lap time like he always does and unfortunately it was me that got caught up with him this time. All week though I have been consistently in the top five and my aim was to be in the top six, so I am not doing badly. We'll make a decision on which tyre to use tomorrow but we have a little bit of work to do on stopping the bike in a few areas, but we have some ideas to make it better. It will be a tough race with the ankle injury and fighting with Jorge (Lorenzo) is going to be incredibly difficult. He's got an amazing pace but I am doing the best job I can and will be looking to finish in the top six."
Andrea Dovizioso – 7th 1.34.698 — 17 laps
"It is a pity to be starting on the third row of the grid because I am sure my potential is much higher. It was a very tricky session with the weather conditions changing a lot, but I am really happy to have done a 34.7 on the hard tyre. We have made some big steps improving my feeling with the front-end of the bike and I am satisfied with my race pace. I am sure I will be able to fight for the podium. I was on the third row at Silverstone but still came through to battle for the podium and that is a realistic goal tomorrow. In the final minutes when I went out on the new rear tyre, I didn't feel ready to push right at the limit. Going into the firs t corner I locked the rear wheel and lost some time and because I wasn't sure if I had warmed the rear tyre up enough, I decided not to take any big risks. I am sure I could have been higher up the grid but I am confident for the race and my Monster Yamaha Tech 3 crew have done a fantastic job again improving the bike in every session."