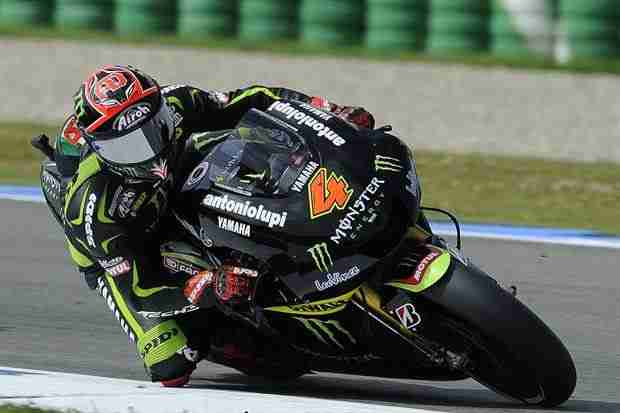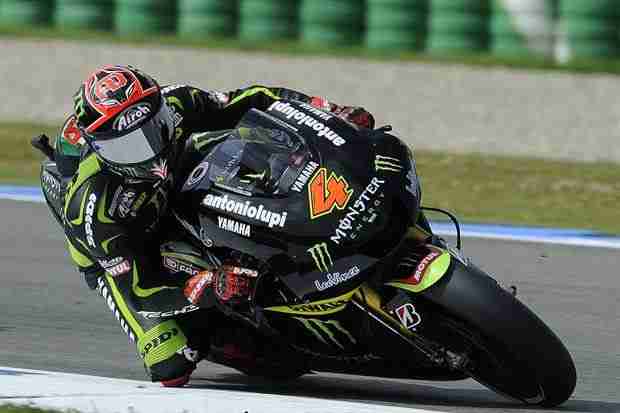 Monster Yamaha Tech 3 Team rider Cal Crutchlow finished the opening day of practice for the historic Dutch TT in second position after the British rider showed tremendous courage and impressive speed at the Assen circuit today.Only 11 days after breaking and dislocating his left ankle in a practice crash for his home round at Silverstone, the British rider demonstrated his bravery and skill once again by finishing just 0.006s behind fastest rider Ben Spies.Crutchlow, who rode to a heroic sixth place from the back of the grid at Silverstone, was ninth quickest this morning but was able to knock 1.2s off his best pace this afternoon to finish with an impressive lap time of 1.34.872.The 26-year-old finished the leading non-factory rider and today's positive start was an instant reward for Crutchlow's determined efforts to be in the best physical conditions possible for the Assen race on Saturday. He has been undergoing round-the-clock treatment on his left ankle since Silverstone and although not close to 100% fitness, he has targeted a top six finish in Saturday's 26-lap race.
Andrea Dovizioso has battled for the podium in each of the last three races and is confident he will be in contention for the top three again on Saturday after a positive start to his preparations for the seventh round of the 2012 MotoGP World Championship.
The Italian rider was eighth fastest but in a closely contested second session that saw the top 11 split by just 0.471s, Dovizioso's be st pace of 1.35.257 was only 0.391s off Spies at the top of the leaderboard. Dovizioso will focus on improving front-end stability on his YZR-M1 machine ahead of tomorrow's final practice and qualifying.
Cal Crutchlow – 2nd 1.34.872 — 40 laps
"I am happy to be second quickest considering my physical condition is certainly still not the best after the crash at Silverstone. This morning was a bit of a shock to be honest because although I have been able to do a bit of cycling at home on the Isle of Man as part of the recovery, it definitely wasn't easy. There was quite a bit of pain with the ankle this morning and it took me longer than normal to get into a rhythm. But overall I am really pleased to be second because I am still quite sore. I am sure it is going to get better the more time I spend on the bike but I had arm pump this morning too because I was compensating for the ankle. But this afternoon it wasn't an issue at all. I tried the hard and soft rear tyres and felt good on both so we have done a good job as always. The target for this weekend was to try and be inside the top six throughout and I've done that today. My ideal time was actually fastest so that is a really big positive and gives me a good boost to take into tomorrow."
Andrea Dovizioso – 8th 1.35.257 — 41 laps
"The characteristics of this track means the lap times look very close but if you look at the tyres some were using then it is easier to understand who is really fast for race pace. Obviously I would have liked to be higher up than eighth but I am not unhappy with my race pace. I am quite fast but I can improve the setting of the bike, particularly the front-end. I don't have the stability like normal and that means I don't have a comfortable feeling entering the corner and I can't be as aggressive as I'd like. But I am only 0.3s away from the fastest pace, so it is not such a big gap to close to the front and I am confident I will be higher up the order tomorrow."