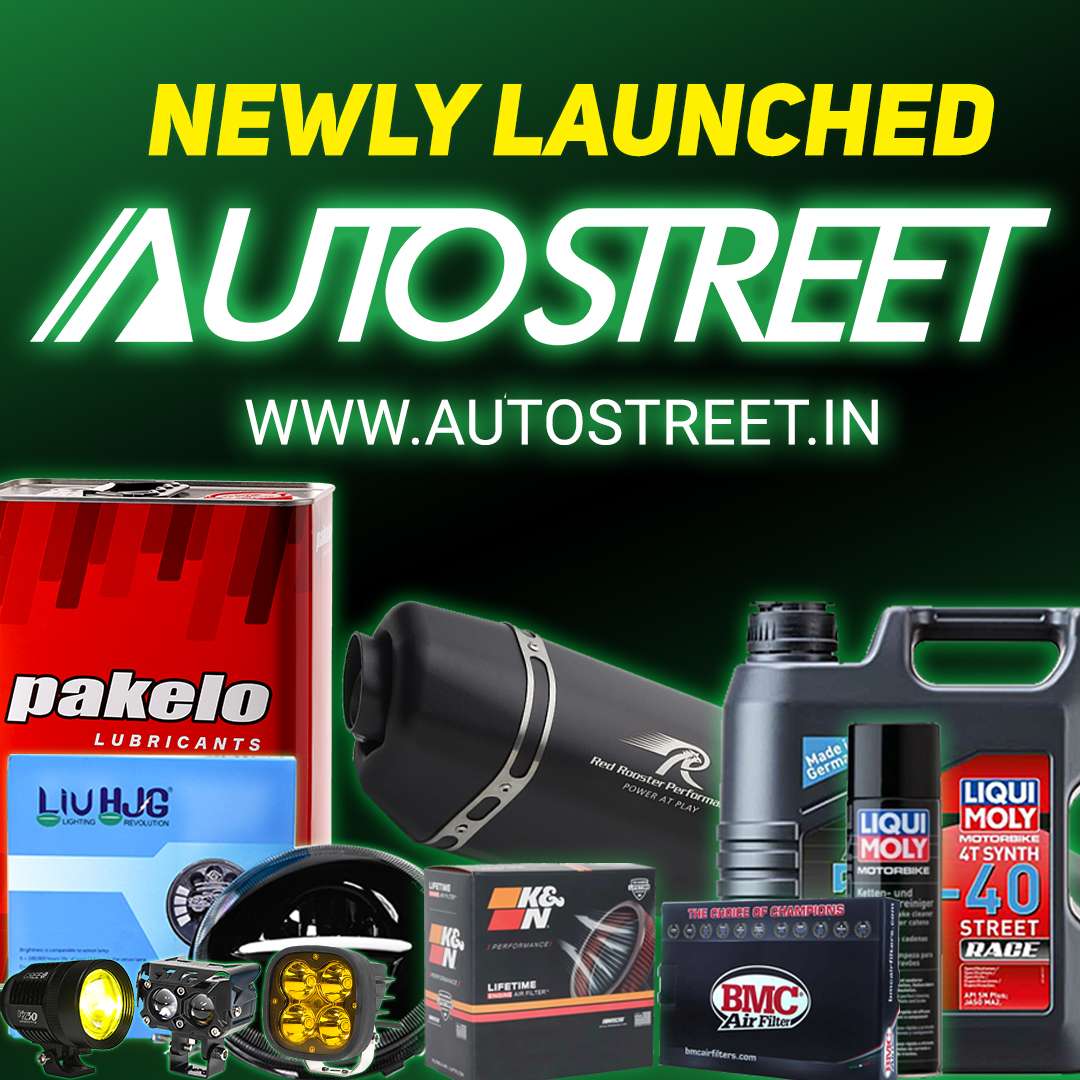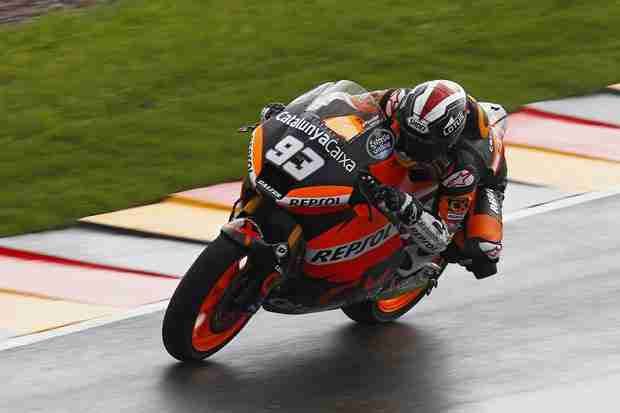 Moto2 World Championship leader Marc Márquez will start from pole for the German Grand Prix at Sachsenring after showing his best form in qualifying. The Repsol rider took his sixth pole position of the season from a possible eight, this time in a tricky session on a drying track.
Despite a big crash yesterday, Márquez once again showed that he is in sync with the Sachsenring. Using a bike that had to be rebuilt from zero after a high speed journey across asphalt and gravel on Friday, the Repsol rider was once again one of the fastest riders in the class. Márquez clocked continuous fast times on the first half of the circuit, although he took a more cautious approach to the part of the track where he lost the front of his bike yesterday. He was even up into first at the midway point of the session, but made no further improvement as rain began to fall. With two minutes remaining, the spots of moisture became a downpour, concluding the session and leaving Márquez as the third fastest rider –0.432 slower than Pol Espargaró.
The rain did not cease until the end of the MotoGP session and, although there were no showers in qualifying, the session began with a completely wet track. Márquez was up into the top five early, but once the surface had begun to dry, he went into second. Despite a small run-off, the Repsol rider was at his best in the final minutes of the session, consistently beating the traffic and upping his pace. He eventually stopped the clock at 1'34.503, a time that went unbeaten and put him on pole for the German Grand Prix.
Marc Márquez
FP3 – 1:25.653, 22 laps, 81 km.
QP – 1:34.503, 23 laps, 84 km.
"We knew that it would be important not to drop our pace in the first minutes of the session, but in the end we had a little time to spare. We were expecting there to be less water on the track late on in order to clock the best times. We improved with every session and improved our confidence little-by-little, and on the final stint I gave it my all. I felt fairly safe, although you never can be completely confident in the rain. My aim was to get onto the front row –or as close to it as possible– because with all these close times you can find yourself really far back. I achieved my goal and we have a good setup for tomorrow –both in the dry and in the wet."