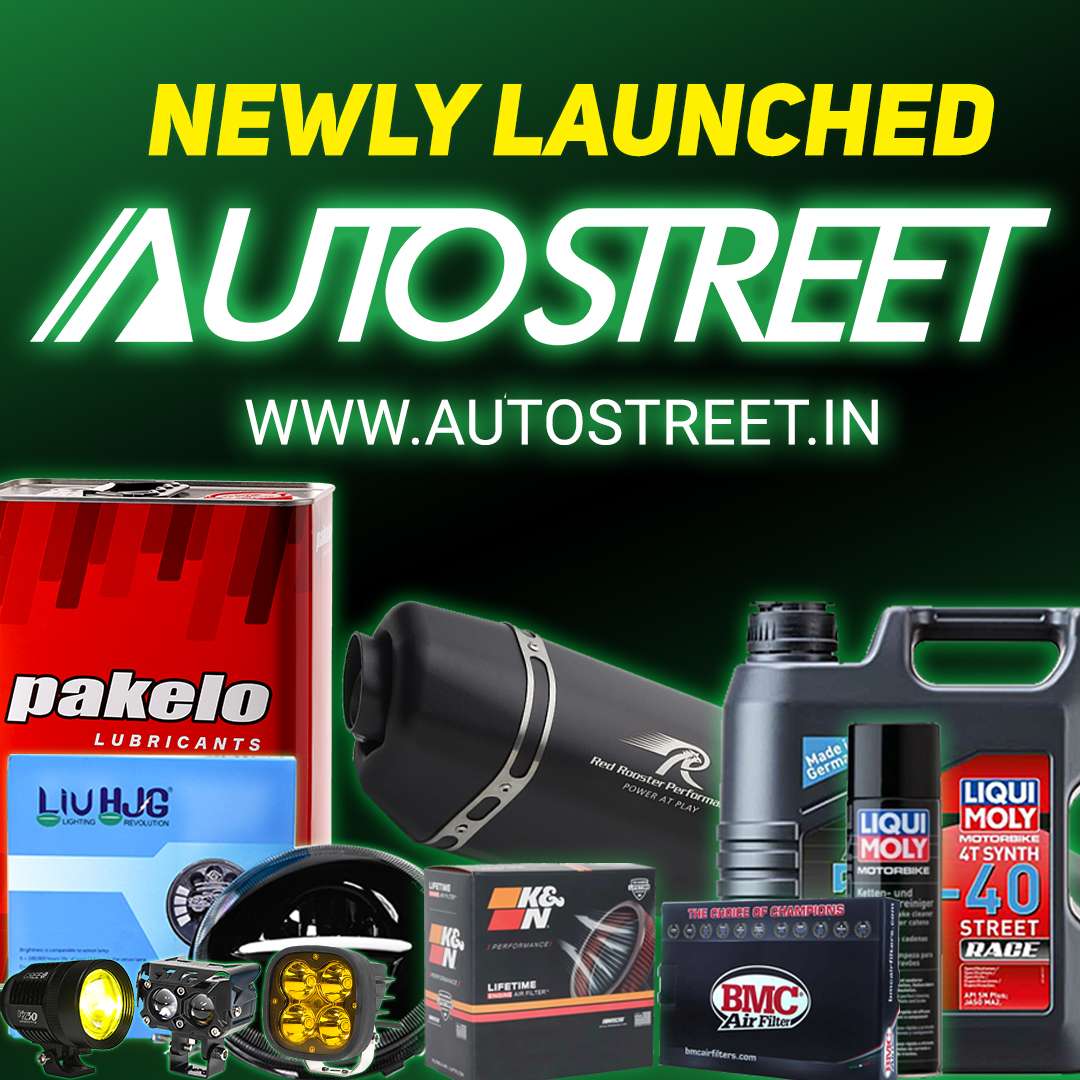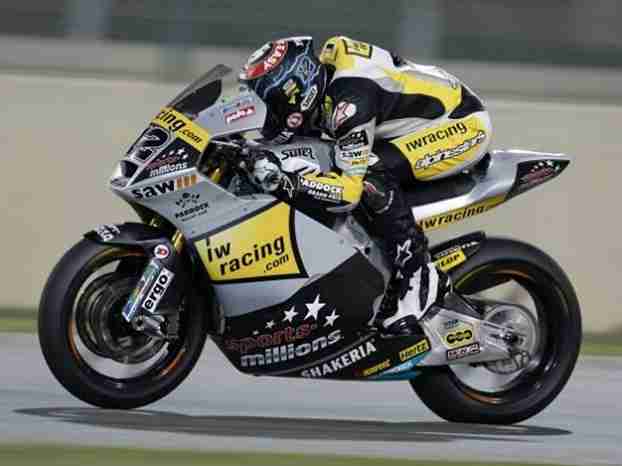 After having lead all three free practice session in Qatar, Thomas Luthi continued to show his perfect form on the Suter MMXII by taking the first pole position of the 2012 Moto2 championship. The former 125cc World Champion (2005) posted a best lap 2:00.187 early in the session, but was unable to better his lap in the last minutes due to traffic and a group of at least ten riders waiting to catch a tow, but it was enough to keep hard charging Marc Marquez at bay in second and 0.072 adrift. Andrea Iannone grabbed the third spot on tomorrow's starting grid and he was barely a one tenth of a second slower than pole man Luthi.
The surprise of the evening was Max Neukirchner who took his Kalex into 6th after three very anonymous practice sessions. Esteve Rabat also posted his best time early in qualifying that allowed to take 7th, while Claudio Corti following a crash and Italtrans Racing team mate Takaaki Nakagami were 8th and 9th respectively, with Simone Corsi closing out the top ten.
With fifteen riders in less than one second could make for one interesting Moto2 race tomorrow night. Moto3 and Moto2 riders due to the ridiculous schedule will be doing their warm-up tonight after MotoGP's qualifying session.
Moto2 Qatar Qualifying results
01. Thomas Luthi — Interwetten Paddock — Suter MMXII — 2'00.187
02. Marc Marquez — Team CatalunyaCaixa Repsol — Suter MMXII — + 0.072
03. Andrea Iannone — Speed Master Team — Speed Up Moto2 — + 0.109
04. Pol Espargaro — Pons 40 HP Tuenti — KALEX Moto2 — + 0.410
05. Mike Di Meglio — Speed Master Team — Speed Up Moto2 — + 0.438
06. Max Neukirchner — Kiefer Racing — KALEX Moto2 — + 0.471
07. Tito Rabat — Pons 40 HP Tuenti — KALEX Moto2 — + 0.606
08. Claudio Corti — Italtrans Racing Team — KALEX Moto2 — + 0.687
09. Takaaki Nakagami — Italtrans Racing Team — KALEX Moto2 — + 0.711
10. Simone Corsi — CAME Iodaracing Project — FTR Moto M212 — + 0.799
11. Julian Simon — Blusens Avintia — FTR Moto M212 — + 0.805
12. Bradley Smith — Tech 3 Racing — Tech 3 Mistral 610 — + 0.828
13. Scott Redding — Marc VDS Racing Team — KALEX Moto2 — + 0.844
14. Mika Kallio — Marc VDS Racing Team — KALEX Moto2 — + 0.924
15. Alex De Angelis — NGM Mobile Forward Racing — Suter MMXII — + 0.994
16. Dominique Aegerter — Technomag CIP — Suter MMXII — + 1.187
17. Toni Elias — MAPFRE Aspar Team — Suter MMXII — + 1.431
18. Xavier Simeon — Tech 3 Racing — Tech 3 Mistral 610 — + 1.531
19. Johann Zarco — JiR Moto2 — MotoBI — + 1.723
20. Roberto Rolfo — Technomag CIP — Suter MMXII — + 1.831
21. Randy Krummenacher — GP Team Switzerland — KALEX Moto2 — + 1.910
22. Angel Rodriguez — Desguaces La Torre SAG — FTR Moto M212 — + 1.955
23. Ricky Cardus — Argiñano Racing Team — AJR Moto2 — + 2.313
24. Axel Pons — Pons 40 HP Tuenti — KALEX Moto2 — + 2.348
25. Yuki Takahashi — NGM Mobile Forward Racing — Suter MMXII — + 2.450
26. Nico Terol — MAPFRE Aspar Team — Suter MMXII — + 2.624
27. Gino Rea — Federal Oil Gresini Moto2 — Moriwaki MD600 — + 2.747
28. Ratthapark Wilairot — Thai Honda Gresini Moto2 — Moriwaki MD600 — + 2.844
29. Anthony West — QMMF Racing Team — Moriwaki MD600 — + 3.434
30. Alexander Lundh — Cresto Guide MZ Racing — FTR Moto M212 — + 3.943
31. Marco Colandrea — SAG Team — FTR Moto M212 — + 4.237
32. Elena Rosell — QMMF Racing Team — Moriwaki MD600 — + 4.996
33. Nasser Al Malki — QMMF Racing Team — Moriwaki MD600 — + 5.404