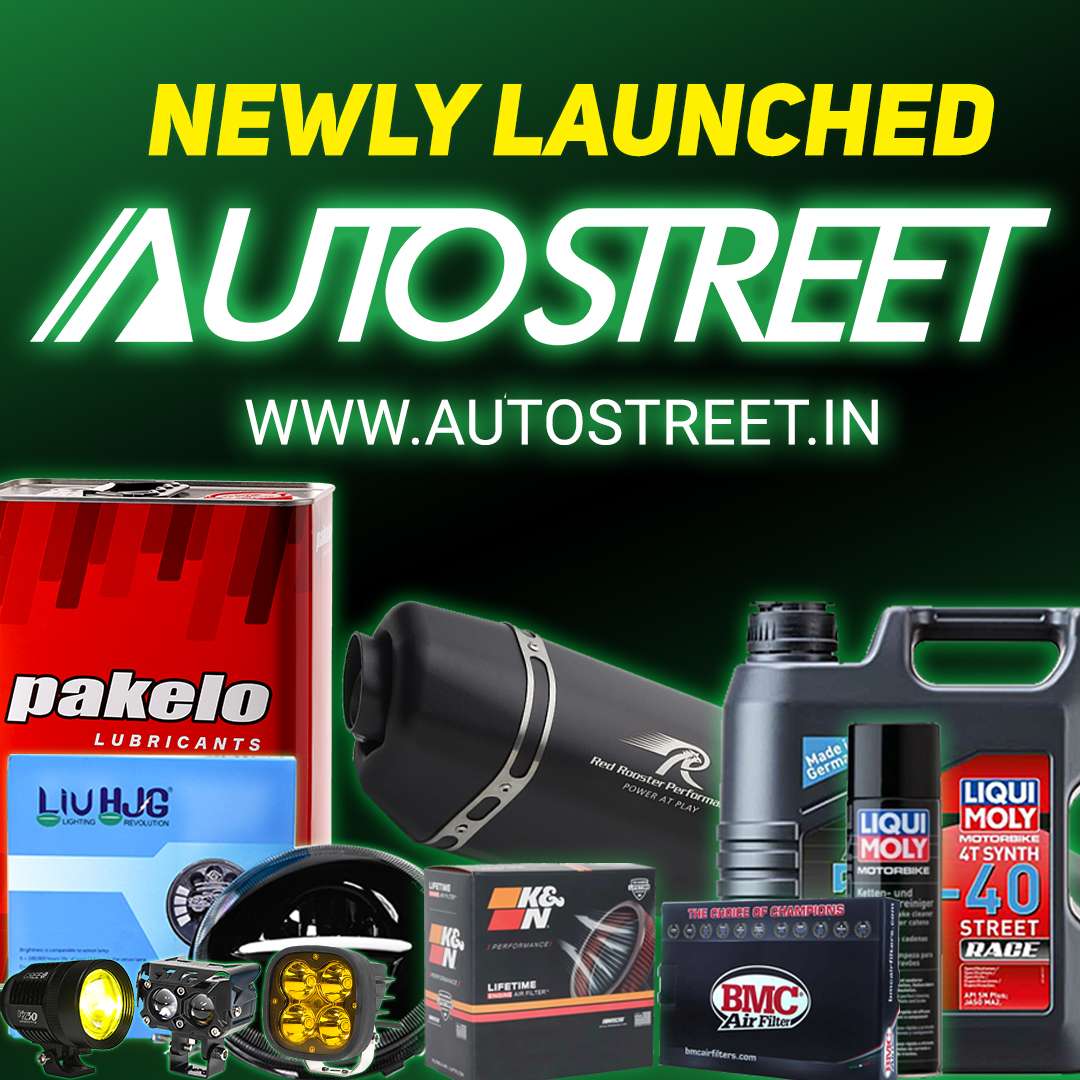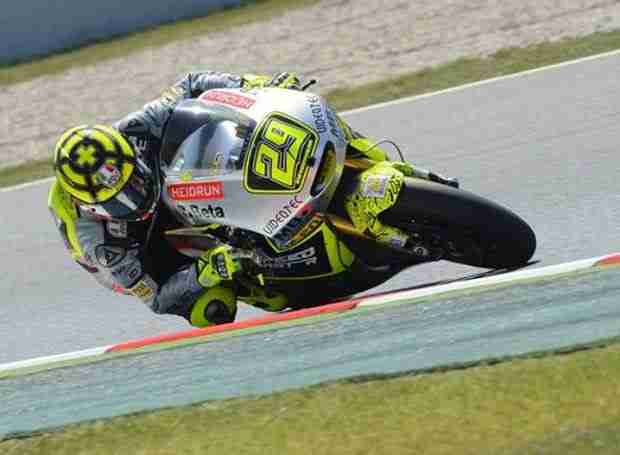 While the Spanish fans were divided on whether Marc Marquez and Pol Espargaro would win the race, it was Andrea Iannone who took his first victory of the season in a hard fought race long battle with Marquez and Thomas Luthi.
'Crazy Joe' demonstrated all his braking skills as he kept in check all the highspeed and tow overtakes that Marquez tried to pull on him on the long straight – which resembled the Qatar race – but in the third to last lap it was an error and a great save by Monlau Competition rider that allowed Thomas Luthi to take the second spot on the podium and just 0.083s adrift and Marquez in third, while leaving Pol Espargaro lying in the gravel trap at the Caixa turn and a suspected ankle injury and no points.
Marquez almost lost control in a lowside and saved himself and his Suter with his knee and elbow, but when he returned to the racing line he found a hard charging Espargaro who dived in on the inside and making Marquez close his line making the two come in contact which sent Espargaro into a highside. The Spaniard apologized and said he didn't know that Espargaro was there and hoped he was okay, he later a got a one minute penalty.
With Espargaro out of the running his team mate Tito Rabat inherited the fourth postion ahead of Simone Corsi and Takaaki Nakagami. Dominque Aegerter had an excellent start and was riding as high as second until he started fading and ended up seventh after Toni Elias crashed out with just seven laps to go. Randy Krummenacher was 8th followed by Marc VDS Racing team duo Mika Kallio and Scott Redding who also faded to end up 10th.
Moto2 Catalunya Race Results
01. Andrea Iannone — Speed Master Team — Speed Up Moto2 — 23 laps in 41'16.852
02. Thomas Luthi — Interwetten Paddock — Suter MMXII — + 0.083
03. Marc Marquez — Team CatalunyaCaixa Repsol — Suter MMXII — + 1.137
04. Tito Rabat — Pons 40 HP Tuenti — KALEX Moto2 — + 12.516
05. Simone Corsi — CAME Iodaracing Project — FTR Moto M212 — + 14.226
06. Takaaki Nakagami — Italtrans Racing Team — KALEX Moto2 — + 15.072
07. Dominique Aegerter — Technomag CIP — Suter MMXII — + 16.255
08. Randy Krummenacher — GP Team Switzerland — KALEX Moto2 — + 16.354
09. Mika Kallio — Marc VDS Racing Team — KALEX Moto2 — + 16.606
10. Scott Redding — Marc VDS Racing Team — KALEX Moto2 — + 16.793
11. Johann Zarco — JiR Moto2 — MotoBI — + 17.298
12. Bradley Smith — Tech 3 Racing — Tech 3 Mistral 610 — + 22.242
13. Claudio Corti — Italtrans Racing Team — KALEX Moto2 — + 23.763
14. Alex De Angelis — NGM Mobile Forward Racing — Suter MMXII — + 24.069
15. Nico Terol — MAPFRE Aspar Team — Suter MMXII — + 27.039
16. Jordi Torres — Tech 3 Racing — Tech 3 Mistral 610 — + 32.158
17. Max Neukirchner — Kiefer Racing — KALEX Moto2 — + 34.389
18. Ratthapark Wilairot — Thai Honda PTT Gresini Moto2 — Suter MMXII — + 35.387
19. Ricky Cardus — Arguinano Racing Team — AJR Moto2 — + 35.501
20. Angel Rodriguez — Desguaces La Torre SAG — Bimota HB4 Moto2 — + 35.623
21. Yuki Takahashi — NGM Mobile Forward Racing — Suter MMXII — + 35.803
22. Axel Pons — Pons 40 HP Tuenti — KALEX Moto2 — + 36.903
23. Anthony West — QMMF Racing Team — Moriwaki MD600 — + 52.636
24. Alexander Lundh — Cresto Guide MZ Racing — FTR Moto M211 — + 1'16.309
25. Marco Colandrea — SAG Team — FTR Moto M211 — + 1'18.573
26. Elena Rosell — QMMF Racing Team — Moriwaki MD600 — + 1'35.551