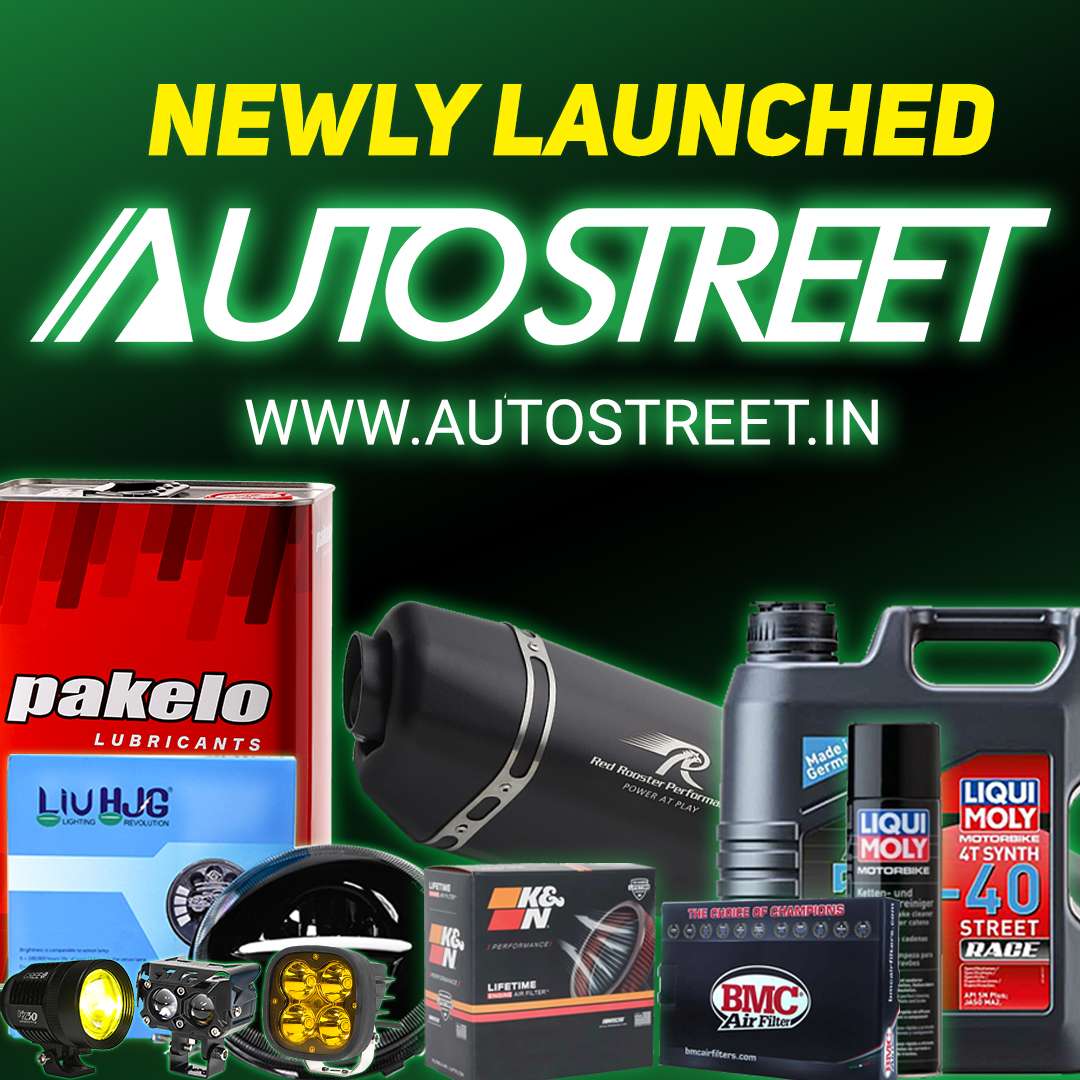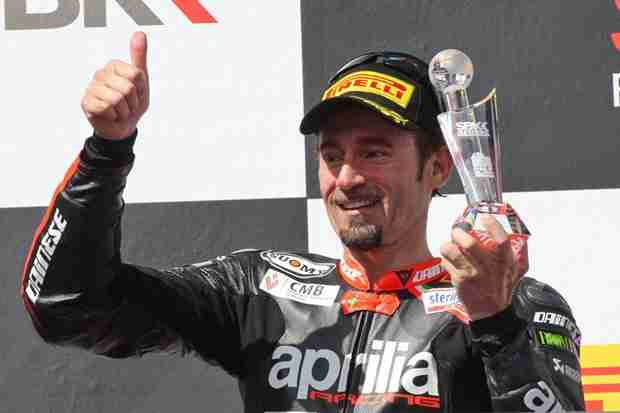 Max Biaggi has cleared all speculations revolving around his retirement from professional racing by announcing at a press conference at the Vallelunga circuit that he will no longer be available. The 41 year old popularly referred to as the 'Roman Emperor' has taken this decision keeping his family in mind.
"It's my choice to retire now," Biaggi said. "I'm not injured and had a new contract offer from Aprilia – same bike, same money – but I think I've taken enough time from my children and my wife. It's the right time to stop."
Biaggi rode his first grand prix in 1992 at the age of 20 and then went on to win 29 races and four title's in the 250cc category. This was followed by 15 race wins at the MotoGP in the 500cc class. Nobody really knows why Biaggi quit MotoGP and a year later moved onto WSBK but the racer in him kept on winning where ever he went. After a couple of team swapping he finally ended up at Aprilia and then what we have seen is sheer dominance on the tracks. Max Biaggi is the only rider to have won multiple grand prix and WSBK titles, with 21 wins and 70 podiums in the production Championship.
Piaggio group statement
"Aprilia Racing and the Piaggio Group wish to thank Max Biaggi on this, the day when he has announced his retirement from racing, for his extraordinary contribution to the world of sports and the Aprilia image. From the first championship title he won in 1994 in the 250 class to the Rider and Manufacturer titles won this year on the Aprilia RSV4 in World SBK, Aprilia's history in competitive motorcycling has been inextricably connected to the Max's efforts, winning unforgettable victories and becoming the only Italian rider to have ever triumphed in World Superbike.
Max won five of his six world titles astride bikes from Noale in addition to winning 41 races and riding his way to 43 podiums: he is without question the most victorious Aprilia rider ever, as well as one of the greatest players in motorcycle sports on a global level. The Piaggio Group extends warmest wishes of happiness and success to Max Biaggi in his personal endeavors and in any new professional activities that he may undertake."
Max Biaggi
"It's been a long night, but I'm happy to leave now. I don't want to be like politicians attached to the chair. I have thought about it a lot, I said to myself do I continue for 1 or 2 years or do I stop? And I have decided to leave now. My family counted in my decision. The time has come to spend more time with my family. But I don't want it to be a sad day. Unlike Doohan, I stopped because I want to stop and not because I wasn't competitive. I have written important pages in the history of motorcycle racing. I had a contract if I wanted it, but I'm leaving with no regrets. Infact I'd thank all those who have accompanied me in these 20 years. It was still a very hard choice, but not forced by anyone, today I'm leaving standing on my two legs, while others have had serious injuries. I'm thinking of a collaboration with the Aprilia off track, you will soon read some news about it."