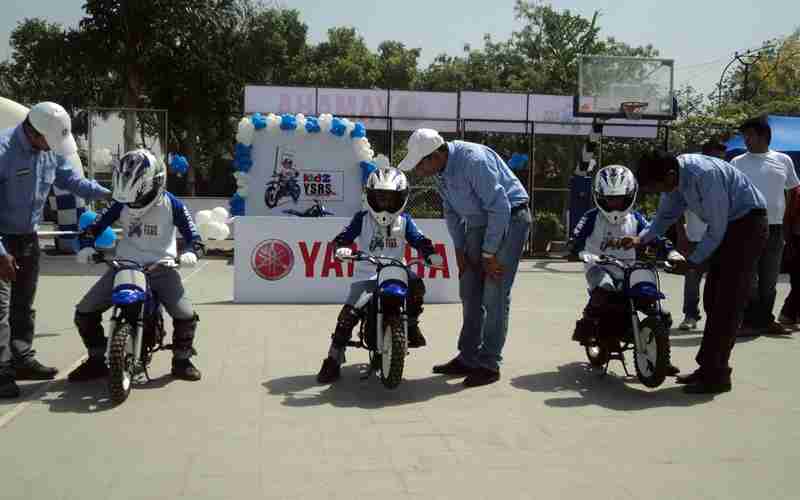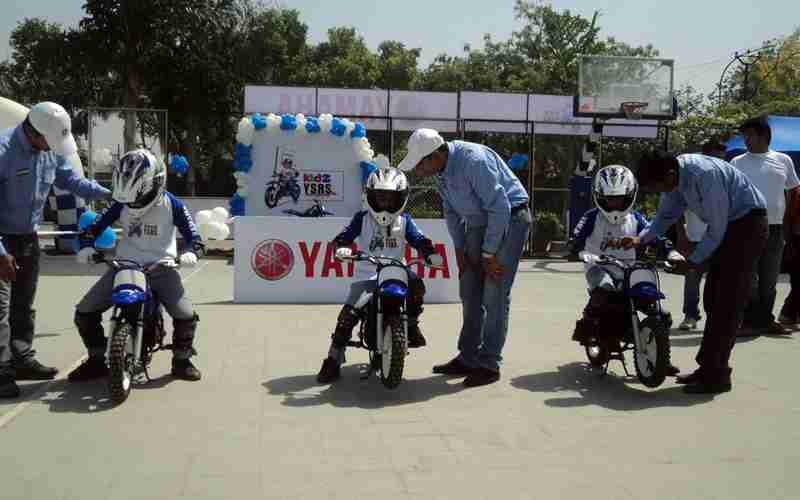 After conducting numerous successful sessions across India last year, India Yamaha Motor is back with its first Kids Yamaha Safe Riding Science of the year starting with Bal Bharti Public School, Sec 21 in Noida. Attended by 100 students between the ages of eight to thirteen, the day long program was divided into 2 sessions — First was a classroom or theoretical session and 2nd was a practical session wherein the kids were taught the basics of road safety, importance of riding gear and also how to ride a bike with the Yamaha TTR 50 and PW 50 bikes. The children learned these techniques from Yamaha licensed trainers.
The initiative focused on inculcating safe riding habits that would contribute to raising traffic safety awareness among local communities and not just Yamaha customers. The initiative has been developed by the company in accordance with its basic philosophy of "Safety riding being achieved by intelligent activity, not by the operation or movement". Intelligent activity, in turn, is achieved by imbibing and following traffic safety awareness & values into riding.
Speaking on the occasion, Mr. Jun Nakata, Director-Sales and Marketing, India Yamaha Motor, said, "To tackle the menace of the ever increasing number of road accidents in the cities, Yamaha has again taken a step forward to inform the youth about road safety techniques and promote an accident free scenario in the country. We realize our responsibility towards the society and we are glad that our initiative has received such good response. We plan to conduct more such events across the country in the coming months. We will continue to work in this direction and through the medium of YSRS we want to develop this attitude wherein people should consider safety as an important component of bike riding and not just focus on the thrill of riding."
Yamaha launched the Yamaha Safe Riding Science (YSRS) initiative in India in 2008, and has successfully introduced it to the youth of Delhi, Mumbai, Bangalore, Chennai, Pune, Nagpur, Dehradoon, Guwahati, Vizag, Jammu, Ahmedabad, Jamshedpur, Kolkata, Lucknow, Udaipur, Varanasi and Goa. Overwhelmed by the public response everywhere, Yamaha is taking this initiative to the inner parts of the country and hopes that it will go a long way in inculcating safe riding habits among everyone.