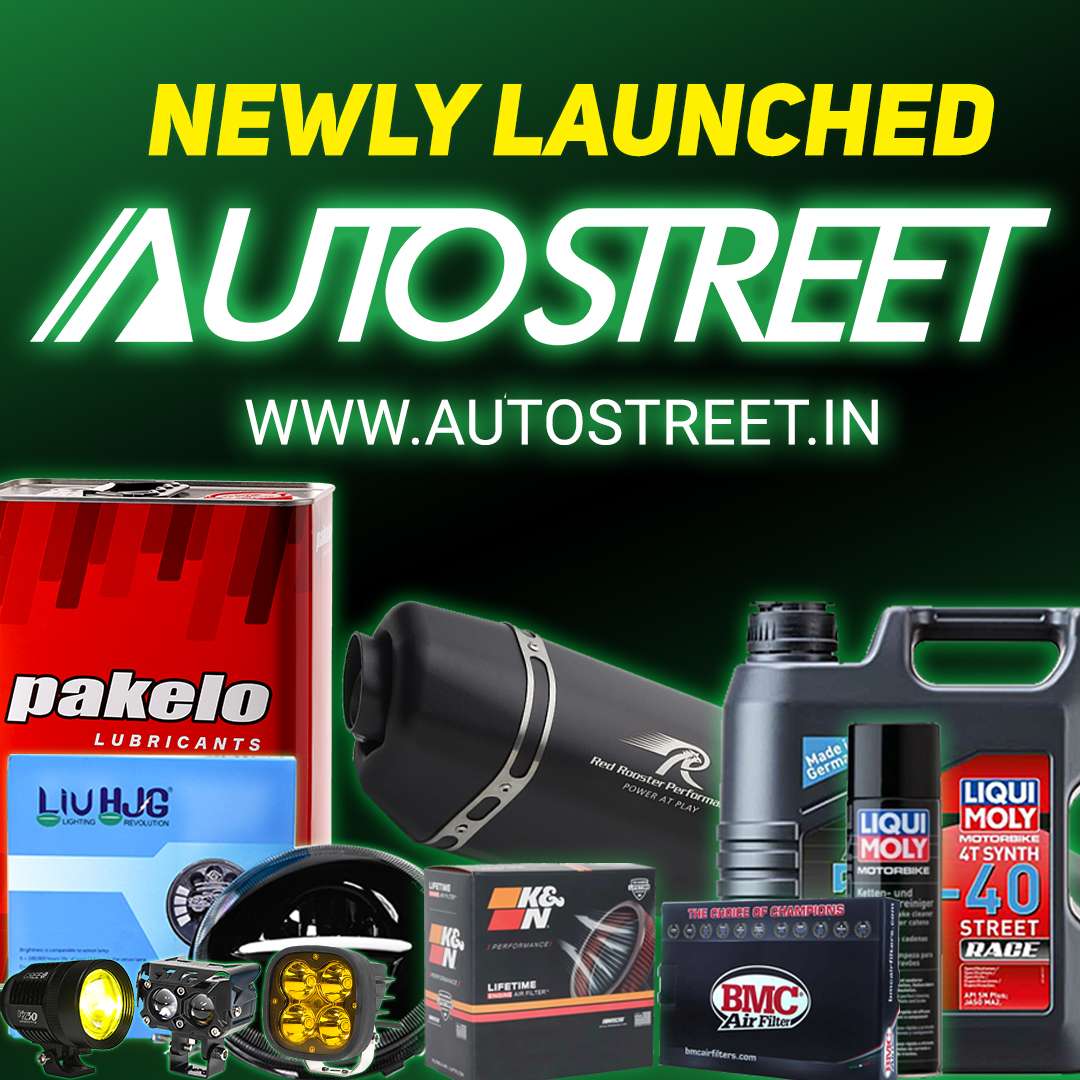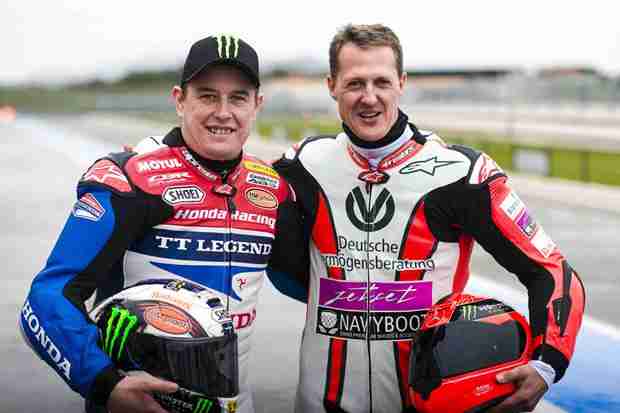 Friday afternoon at the Paul Ricard Circuit in the South of France saw Isle of Man TT Races title sponsor Monster Energy and the MERCEDES AMG PETRONAS Formula One Team bring together F1 legend Michael Schumacher and an all-star lineup of two wheel talent, including fellow greats of their sport: Nineteen time TT Race winner John McGuinness; ex MotoGP multiple race winner Randy Mamola plus star in the making Pol Espargaro and endurance racer Keith Flint to ride on a specially arranged track day.
If there was ever an opportunity for a game of 'show us your trophies' it would be hard to beat this meeting of utter heroes of their chosen rides, Michael Schumacher and John McGuinness, who got to meet and share tarmac for the first time together.
"Riding with Michael was so good. What he's achieved on four wheels makes him the Godfather of motorsport." Said a buzzing McGuinness as he tried to take in the day's experience.
"I wasn't expecting him to be anything less, but he's fast! You can see his enthusiasm for motorcycles and it was a massive pleasure to spend the day with him."
The complement was emphatically returned by seven times F1 World Champion, Michael Schumacher. "Coming here today I felt so proud to be able to turn my hand at riding a bike with guys I really admire. I can't begin to explain how much fun it was to ride the track with the likes of John, Randy, Keith and watching Pol Espargaro's huge talent."
For once it was Keith Flint looking on wide-eyed at an all-star cast in front of him. The man's no stranger to bikes having been an active member of racing paddocks for several years and knows enough about charging on two wheels to sit up and take notice of.
"Today I was truly able to use the word 'legend' to describe the company I was keeping; both from four and two wheels. As I pulled out of the pit lane I mentally pinched myself as I followed out Randy Mamola, Michael Schumacher and a true gladiator in John McGuinness. That Espargaro kid is a bit of a handful too isn't he?"