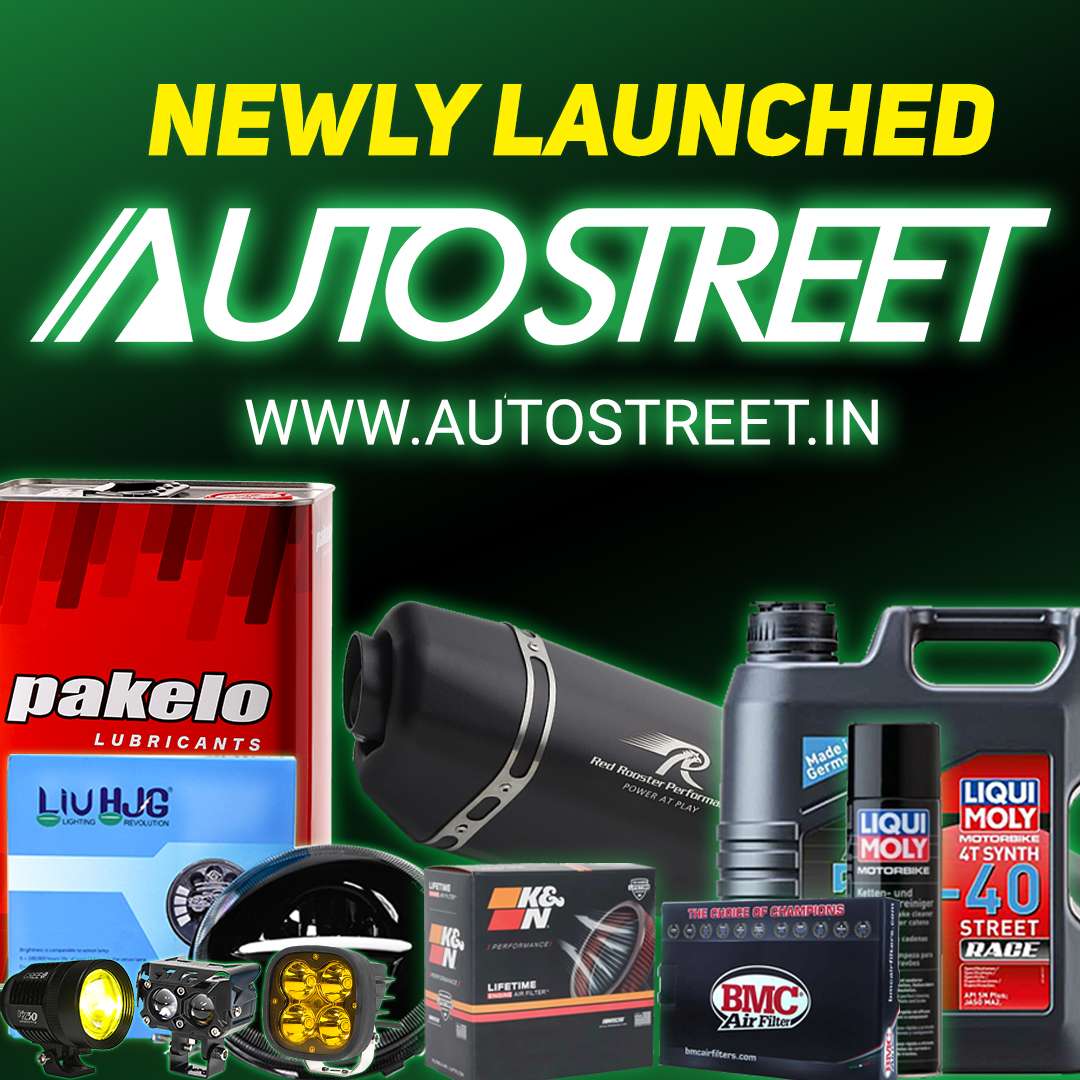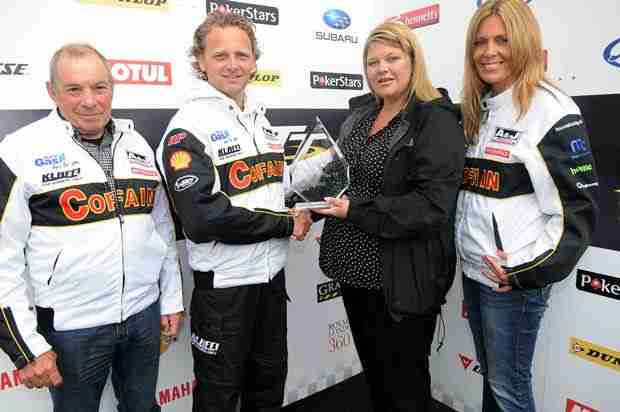 Sidecar competitors Ben and Tom Birchall have been awarded the 2012 PokerStars Spirit of TT Award. TT rider liaison officers Richard Quayle and John Barton as well as representatives from the Isle of Man Government's Motorsport team judged the award. The award is given to the person or team who best represent the ethos and values of the TT Races. Previous winners of the award have included Paul Owen in 2010 and Conor Cummins in 2011.
The Birchalls, who were involved in a high-speed incident during Qualifying on Monday 28th June at Brandywell, were taken to Nobles hospital with severe bruising and spent the night in hospital. Their bike was also damaged, requiring new bodywork and they also had to replace a bent chassis. However they recovered and repaired their machine to take part in Thursday's qualifying session and eventually achieved podiums in both races, with a second and third place.
Team boss Klaus Klaffenbock, a 3-time TT champion and a former World Sidecar champion himself, commented:
"The team has done better than anyone could have possibly expected even before the challenges that they faced. I certainly wasn't expecting even a single podium so to achieve two is a remarkable achievement. When I saw the bike I thought they would have no chance of competing but one of Ben's first questions was to ask what state the bike was in. Everyone in the team then got stuck in including World Sidecar Champion Adolf Hanni who had just arrived and got straight into his overalls and started work on the bike."
The Mansfield based brothers first competed at the Isle of Man TT Races in 2009 where they performed creditably with a fastest lap of 110.659, the second fastest newcomers ever after Tim Reeves in 2008, although they didn't finish the only race held that year. They were forced to miss the 2010 meeting but came back last year to finish their first race on the Mountain Course, recording a 7th place in the first race before topping it with fifth in the second. This year as well as two podiums they also improved their fastest lap time to 112.979, which they achieved on lap 3 of the Sure Sidecar Race One.
Becs Cubbon, who is responsible for PokerStars on Island sponsorship commented:
"I am delighted for the Birchall Brothers who have truly displayed the spirit required to be TT Racers. As a local company we understand how important the event is to the Isle of Man and we are delighted to be involved with it."