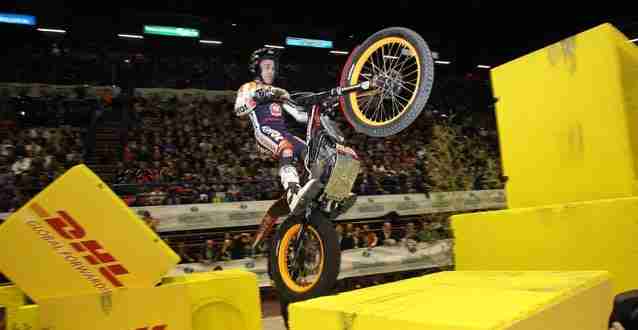 Toni Bou achieved his eleventh Trial World Championship, the sixth consecutive Indoor, apart from the five titles he already has in the Outdoor World Championship. The Repsol rider, Toni Bou, was able yesterday night to increase his amazing track record with a new World Championship title. Bou took his sixth victory of the season and mathematically secured his sixth consecutive title of the class, his eleventh World Championship victory since he joined the Repsol Montesa Honda Team in 2007.
Yesterday night Milans public was able to see again the extraordinary level shown by the Repsol rider, who fought for victory in the last zone, riding together with Adam Raga. A huge crash in the penultimate zone left them tied with 10 points but, overcoming the pain, Bou imposed his talent to take the victory of a very exciting race, thus completing a perfect Championship.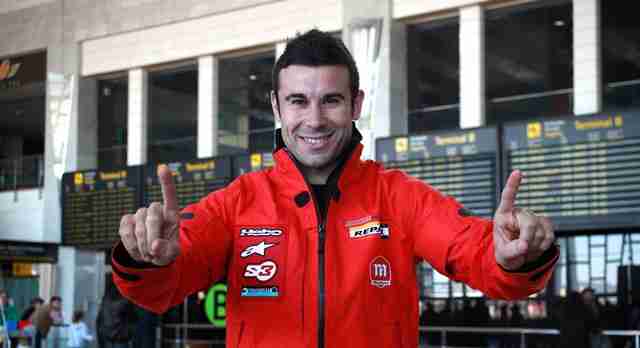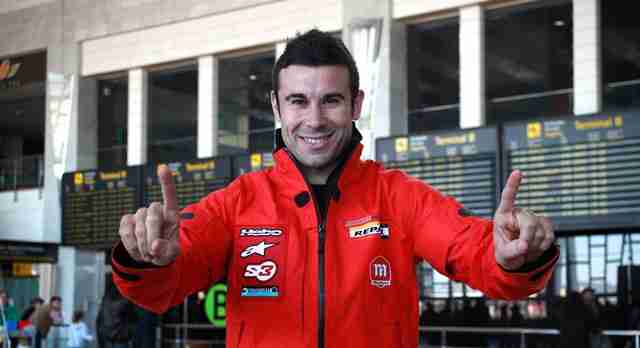 How do you feel after yesterday's crash?
"I feel better, but I had a huge scare. I heard a very loud 'crack' in the back and after a hit on the head you always feel sick and confused. But I improved quickly and today it doesn't hurt that much, so that means it is not serious".
Winning the World Championship title help you recover, doesn't it?
"Of course. Yesterday I was very happy, but I could not celebrate the title as other times. I will celebrate when I feel a bit better. It was a different World Championship".
You had the title at hand, but it was better to achieve it with a victory
"I knew that I could get the Championship with only a fifth place, but to take it with a victory is always better and more important. It was also the sixth win in six races, it was a great year, I could not ask for more".
In fact, you've had several good years: since 2010 nobody has been able to beat you, 15 consecutive victories. How do you do that?
"It is a great number and I'm very happy to be able to keep this level. Now we will go to Paris and I want to enjoy it as much as possible. Very few times you can go to a race without pressure and now we have the opportunity to just enjoy it".
What is the secret to constantly keep that level?
"The most important thing is to have motivation. Things go well, everything is going as planned and to be willing to compete is crucial".
How was the level of this year's rounds?
"Difficulty is high, except for last week's round in Majorca, and that is good. The more difficult it is the more motivation we have to overcome each round and that is good for me to fight for the championship".
You have slowly broken records: six consecutive World Championships, a number with which you already surpassed Lampkin's indoor championships record. Where is your limit?
"For now, I don't see any limits, I'm 25 years old, I'm young and I have a lot of motivation to continue. If there is no physical problem, I want to keep the pace".
How do you see yourself for the outdoor season?
"I am looking forward to it. The first race did not go very well and Adam Raga was very strong and won, so it seems that there will be a very close fight for the title".
Toni Bou Biography
Born on October 17, 1986 and living in Piera (Barcelona), Toni Bou started as a Bike Trial rider when he was eight. After winning the World Championship of his category, in 1999 he took the leap to the motorbike Trial.
Immersed in the motorcycling category, in 2001 he took the Junior Spanish Championship, a title that was followed by the 250cc European Cup for young stars in 2002 and the European Championship in 2003. In 2005 he was part of the team that won the Trial des Nations, was runner-up in the Trial Indoor Spanish Championship and fifth in the Outdoor World Championship.