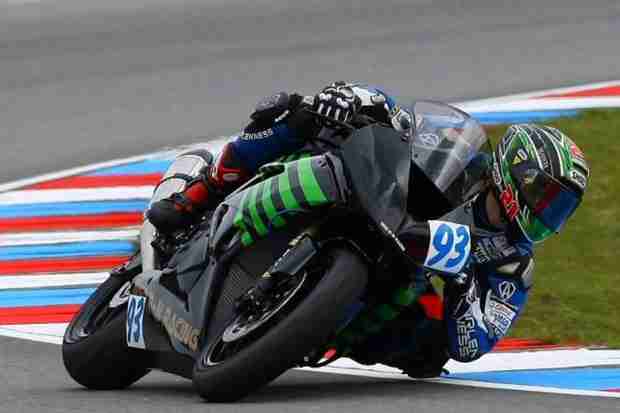 WSBK Brno had a surprise for all of us. It silently saw the début of an Indian team at the Supersport World Championship named the 'Kawasaki MSD R-N Team India' (Check out the teams website here). With a plan to go head on with the champions next year the team has chosen four time Superstock winner Florian Marino who rode a Ninja ZX-6R at Brno and directly made it on the points table with a 13th position finish starting from the 23rd position.
The team was presented to the media prior to race day and Mr Amit Sandill addressed the assembled media about the plans and introduced the team.
"We are looking at it from the long term perspective," he said. "Trying to grow the sport in Asia. The sport itself is in a pretty nascent stage in Asia so this is a first step. Trying to get to the championship and making a kind of mark in the championship and then take the sport to India and then other countries in Asia. We would also like to start a Racing Academy. Behind all this is the passion, which comes as a bonus."
At the upcoming Silverstone race, Dan Linfoor would also be part of the team. Dan is a British rider who in 2008 has won two Superstock 600 races.
The crew consists of:
Amit Sandill -Team Principal
Andrew Stone – Technical Director (Consultant)
Andrew Johnston – Team Manager
Andrew Morrice – Crew Chief
Sander Donkers – Data Engineer
Sai Deep – Logistics Manager
Mahendra Singh Dhoni -Director
Nagarjuna Akkineni Director
Arun Pandey Chairman & Managing Director
Nandish Domlur -CEO & Managing Director
Satya Tadimeti -Director & CMO
This is quite an exciting news for all of us and we do admit that we are very happy to see an Indian presence at the championship and are looking forward to seeing them in action at the Buddh International circuit next year. We wish the team all the very best.
So what is your take on it? Leave back a comment and let us know.