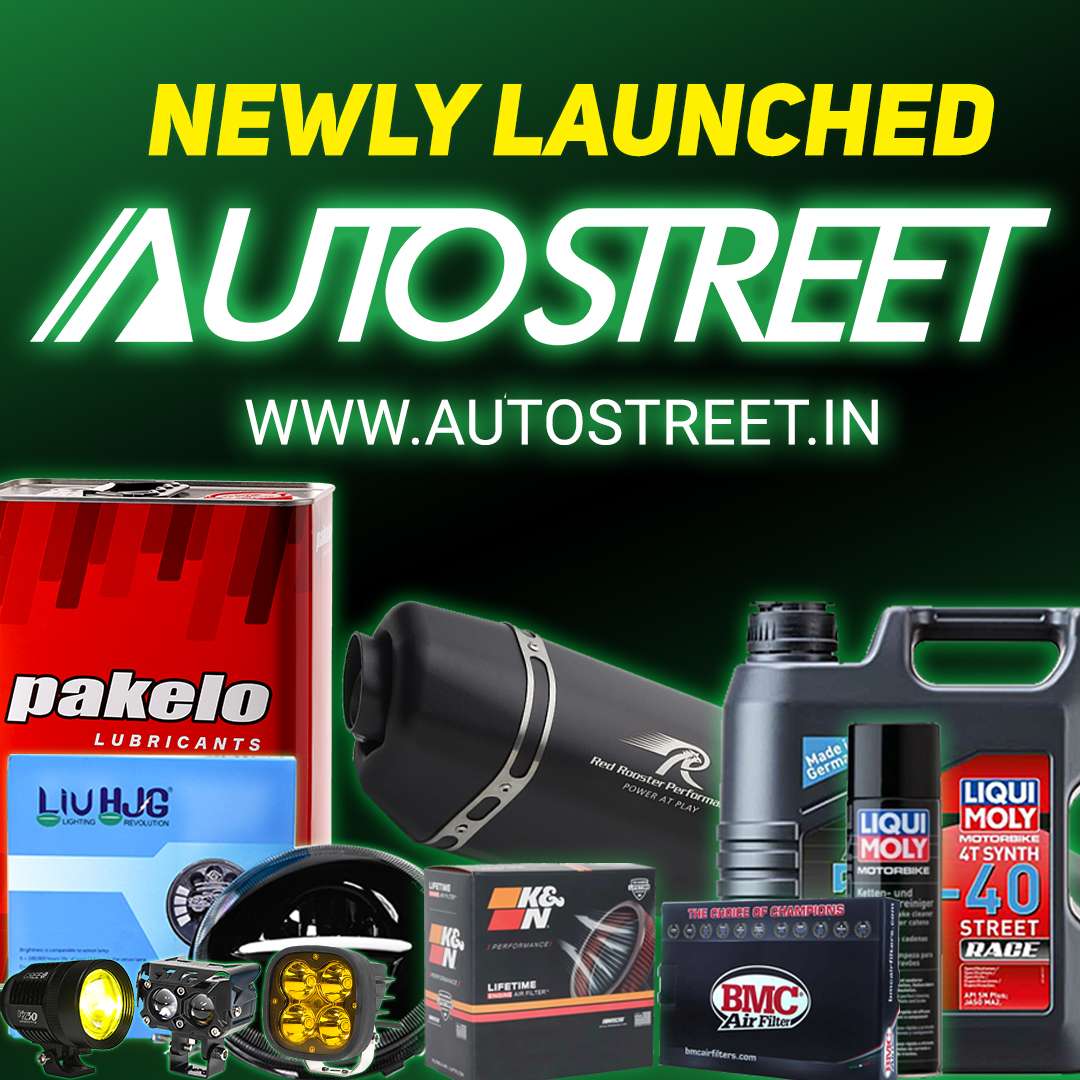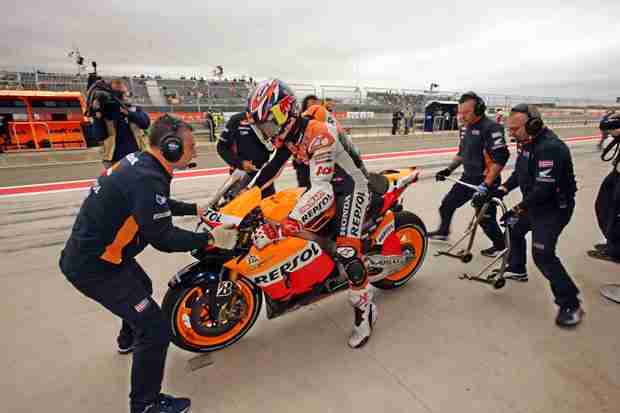 After enjoying a wonderful home race, the Repsol riders pack their suitcases for the flyaway trio of Grand Prix races. Japan, Malaysia and Australia are the upcoming venues over a whirlwind three weekends. The first race is the Japanese GP at Motegi, where Dani Pedrosa, Casey Stoner and Marc Marquez already know how it feels to win. Maverick Viñales seeks to open his win account at the track and Álex Rins, Miguel Oliveira and Álex Márquez make their debut at the 4.801km circuit.
Pedrosa has exceeded his personal record for MotoGP points in a single season and equaled his most amount of wins in the premier class over a single campaign –all over the course of just 14 Grands Prix. The Spaniard continues to better himself and this weekend has the chance to tie his own tally for the most number of podium finishes in a single year –set in 2004 with 13 rostrums. He won last year at Motegi and is eager to further reduce the 33 point gap that separates him from series leader Jorge Lorenzo.
After missing the past two races through injury, reigning MotoGP World Champion Casey Stoner will return to the Repsol Honda Team garage this weekend. He holds for continued four wins and seven podium finishes from eleven events contested. The Australian will get back onboard his Honda RC213V with the aim of recovering his feel for the machine, at a track where in the last two years he has taken a third place (2011) and one win (2010).
In the intermediate class, Marc Márquez continues to break records. The rider under the age of 20 with the most victories in the history of the sport, the Repsol man goes to Japan 48 points clear at the top of the standings, with only 100 still in play. From his last two visits to Motegi, Márquez has taken a second place and a victory. With a win this weekend, the Spaniard would exceed his total number of triumphs from last year.
Getting on the Moto3 podium is the target for Maverick Viñales, who wants to put the recent Grand Prix of Aragón behind him. In the battle for the rostrum he will come up against Álex Rins and Miguel Oliveira who, despite not having ever ridden at Motegi, have already shown elsewhere that are able to adapt quickly to the characteristics of an unfamiliar circuit. Also debuting in Japan is Álex Márquez, whose goal will be to place in the points for the second consecutive race.
Dani Pedrosa – MotoGP Rider
"Motegi is a race I always look forward to. It's the most important weekend for Honda and I really enjoy the circuit. We have now the most demanding period of races ahead, but we will keep taking things step by step, thinking race by race. I love Motegi, it's a track with strong braking and strong acceleration.
You must work very hard for the anti-wheelie, handling with the throttle, braking stability and good drive out of the corners. We had a good race there last year and we will work hard with the team to be as competitive as possible."
Casey Stoner – MotoGP Rider
"It's going to be great to see all my team and get back on my bike in Motegi this weekend. The last 6 weeks have been pretty tough for me, I've had to sit around and rest my ankle, get some physio and try to occupy my time –thankfully I've had Ally around to keep me occupied. I've been watching the races at home, I felt bad for Dani [Pedrosa] in Misano, but these things can happen –as they did for Jorge [Lorenzo] in Assen.
The Motegi circuit is very stop-start with a lot of hard braking and accelerating, it's pretty tough on the body and physically quite demanding. The first session on Friday will be crucial to see how my ankle feels in the boot and the degree of movement I have and pressure I can apply."
Marc Márquez – Moto2 Rider
"Motegi is a circuit where we struggled a bit last year, but hopefully this weekend everything will go well. We must be vigilant and prepared for any kind of track conditions, because there is usually at least one session there in the wet. We will try to give one-hundred percent and see if we can have a good weekend from this round. It is a track based around acceleration and braking, but we are also strong when it comes to braking now."
Maverick Vi̱ales РMoto3 Rider
"Despite what happened at MotorLand I am very excited about going to Japan. Obviously the Aragon GP was very hard for us. You know that these things can happen in racing, but when something occurs like a fortnight ago, you are never sufficiently prepared. Before we travel to Motegi, I want to apologise to my team, my sponsors, my fan club and to the fans in general for having lost my composure when my bike stopped on the formation lap. I am not trying to justify my reaction, but one can understand the desperation and anger that I felt when I saw my title chances go up in smoke in an instant. Now is the time to think positive and make the most of the four remaining races.
We now go to Motegi, where I took a hard fought fourth place last season after starting last. I like the track, but it isn't an easy one. We will have to push to the maximum because, as we've seen this year, the competition is fierce. Despite this, I can't deny that our intention is to take the win."
Miguel Oliveira – Moto3 Rider
"The Motegi circuit is a track where there are no long straights and plenty of heavy braking. We're going to try and learn this new circuit for us, be as comfortable as possible on the bike and then go on the attack. All of the Moto3 races have been contested in large groups, so anything can happen. The last few laps are a lottery and will determine the outcome of this round."
Álex Rins – Moto3 Rider
"We go to the Japanese Grand Prix eager to get on the podium. It is a circuit where I have never ridden before and I'm not familiar with it, but I will try to learn it as quickly as possible. I've been preparing for this event for the past few weeks, but before traveling there basically the only reference I have from playing the track on the videogames. This is the home of Honda, so we may be running some small improvements in terms of parts, but even if not we will still try to do our best with this engine."
Álex Márquez – Moto3 Rider
"I have never been to Japan, so it will once again be a trip to an unknown track –just like most of these on the World Championship calendar. I hope to improve upon the result we achieved at Aragón –especially in qualifying, where we have to try to place higher up. I want to learn the circuit quickly and try to get to the head of the race. I don't know the track and I'm not sure if it will adapt to my riding style or not.
From seeing my brother race there, I remember that it is a very strange track with heavy braking, a feature that I'm pretty good at tackling. Whenever you go to a new country you are curious about the culture, but we're going to focus on riding and our job at hand."