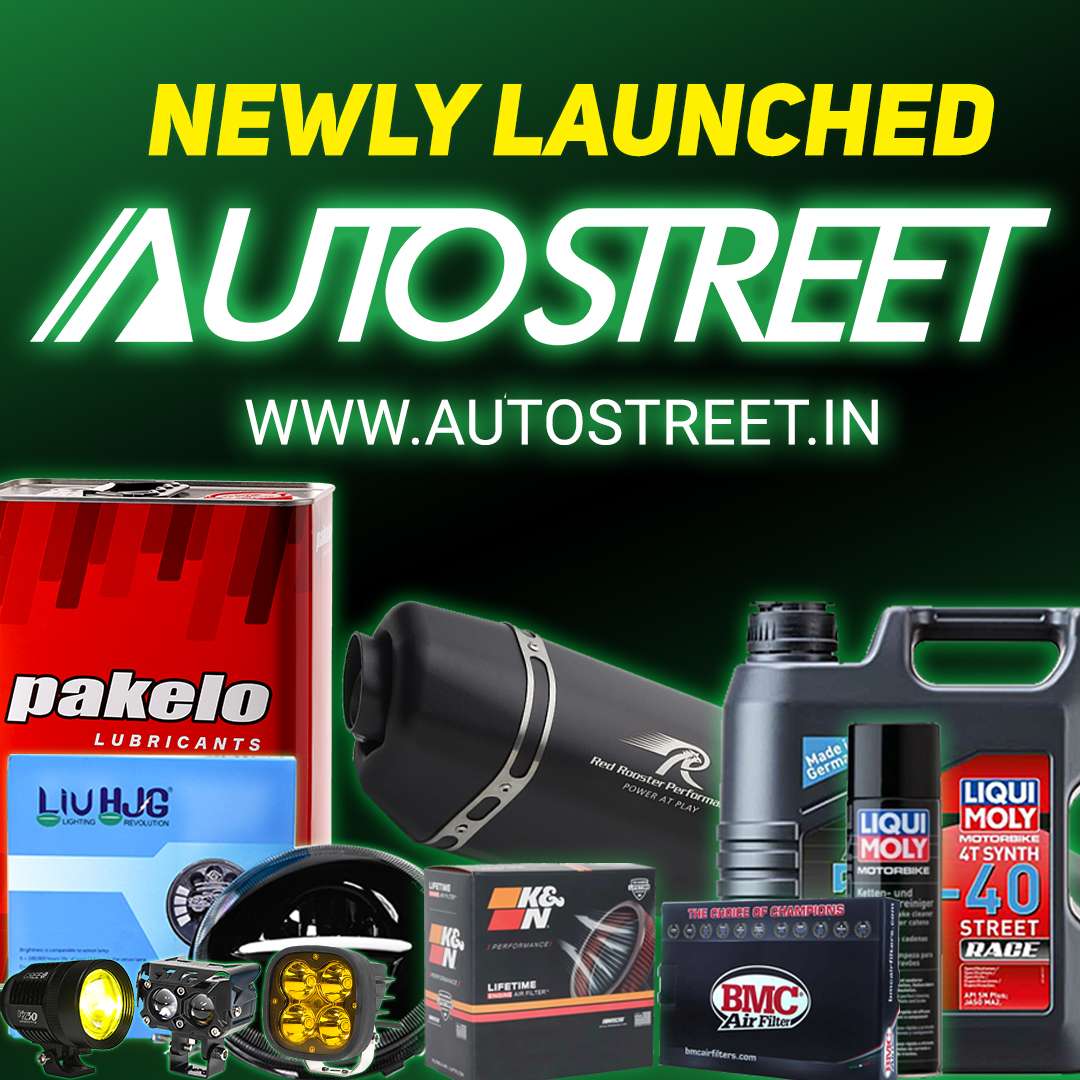 The Hero Pleasure started out as a scooter that was targeted at the lady riders, especially the young first time riders. In case you have forgotten its first television commercial came with the line 'Why should boy's have all the fun'. This strategy for promotion at-least from where we stand, did more bad than good by basically branding the bike as a lady's only one and keeping away any prospective male riders. Hero's was quick to realise and within a couple of months stopped promoting the Pleasure in that particular fashion and in fact have gone silent on any type of promotion. Branding strategies aside so how does this scooter behave and perform in the real world? Read on.
Engine and Performance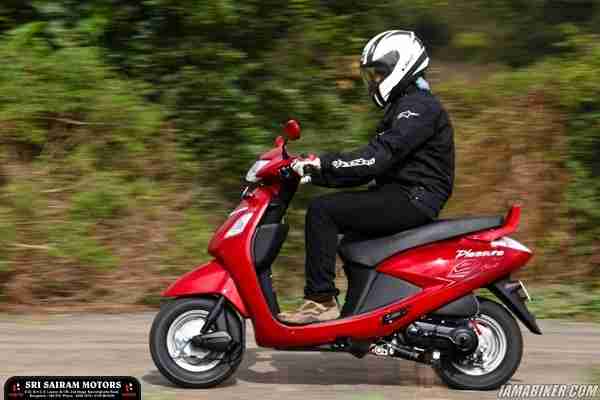 The Hero Pleasure is powered by a small 102cc engine and for its 104 kgs of kerb weight it does its job pretty well. The engine has a typical Hero (Honda) start up sound and a smooth engine that will easily carry you around city with minimal fuss. The transmission is slightly lazy to get going but with one person on board moving around in the city is pretty easy, with a pillion though although it works fine understandably there is a very notable decrease in pick up. We rode the Hero Pleasure in peak hour traffic for couple of hours and the engine did not loose its composure and was still ready for action without any unwanted roughness or drop in performance. With an entire day of riding which involved traffic and otherwise the Hero Pleasure returned a decent average 46kmpl.
Look and Feel and Build Quality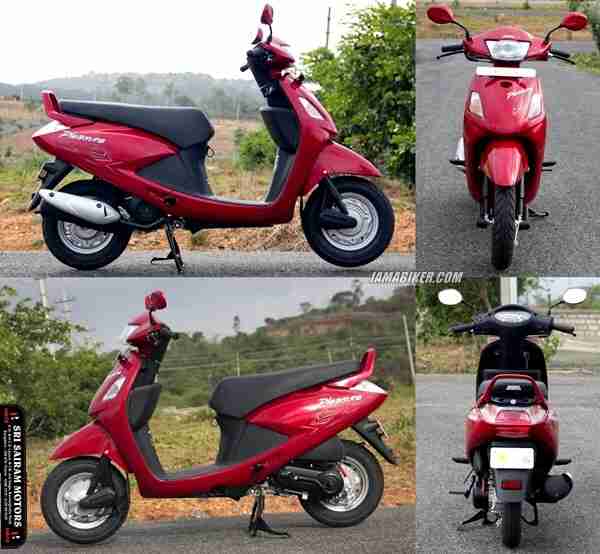 The first thing that you notice about the Pleasure from Hero is that how small and compact it is. It is ideal for riders up to the height of about 5'8 as taller riders will feel cramped in terms of leg room especially with a pillion. The build quality is pretty good and design wise there are not much panel gaps and unevenness that you can find. Small details like the clear lens indicators, body coloured rear view mirrors and rear grab rails and of-course the comfortable but narrow seats add up to a decent package for the scooter. The pillion foot pegs nicely fold into the body and the pillion grab rails are easy to hold on to.
Handling and Braking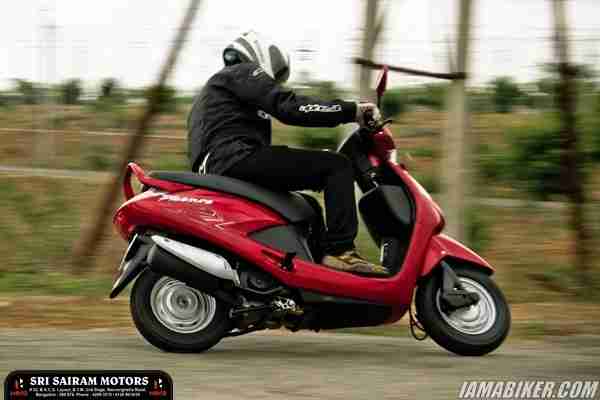 The Hero Pleasure is a true pleasure in traffic, weighing in at 104kgs, its ever so easy to move it around in traffic. Changing directions and parking it is all so effortless. While on the  move the only thing that lets you down is the mediocre front suspension, it just keeps doing all sorts of things while breaking and pretty much useless when it faces our everyday speed breaker, a telescopic one is definitely missed. The suspension also is pretty stiff and riding on bad roads can be a bumpy affair. The braking department is done by 130mm drums at the front and the back and offer sufficient braking to stop you in a hurry. The scooter we tested came with MRF tyres and these offered good grip on tarmac even in wet conditions.
Accessories and Key features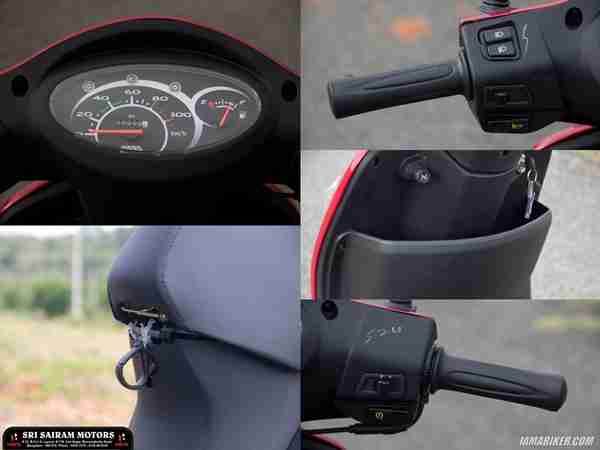 The Hero Pleasure is pretty basic when it comes to the accessories department. A standard minimalistic analog speedometer, fuel gauge, high beam and turn signal indicators. Nothing to boast about and nothing much to complain about. Under seat space is only enough for a half faced helmet. The 35/35W headlights has decent throw but a rather narrow spread. The front compartment which is an optional accessory is of the open on top type and probably would have been more functional if it was of the locking type. The rear brake lock is a good thoughtful addition.
Value for Money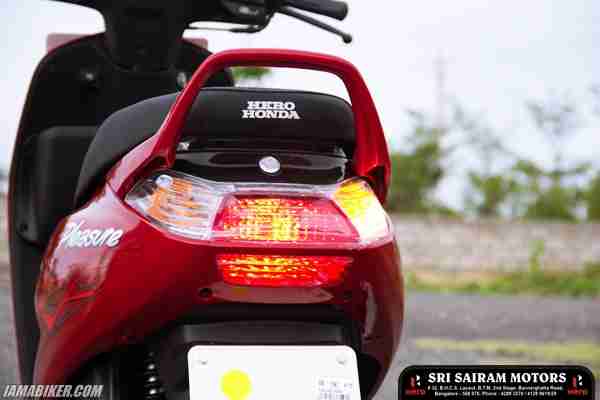 The Hero Pleasure with its minimalistic approach and good fuel economy screams value for money and that is true when it comes to the basic service and maintenance, but we have a lot of feedback on the lack of availability of spare in case you need to replace the plastics and other less moving spares. Cost wise yes it is pretty much a sweet deal compared to its competitors, but then again competitors are providing a lot of attractive accessories.
Final Verdict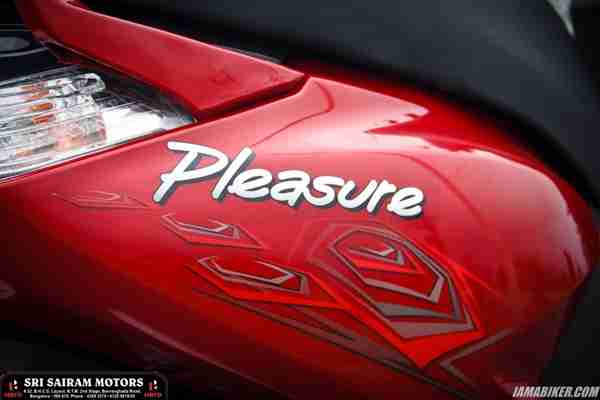 After spending the whole day with the Hero Pleasure it is easy to understand that it is meant as a no nonsense, light, easy riding commuter scooter. On the flip side it lacks the perks that its competitors provide and for the younger generation that could easily be the decider between a yes or a no. So if you are looking for a good reliable everyday scooter that is very easy to handle and gives a decent fuel economy, the Hero Pleasure is definitely worth a look as it sticks to the basics with no frills attached.
Specifications Sheet
ENGINE
| | |
| --- | --- |
| Design | 4-stroke, Air cooled |
| Displacement | 102 cm³ |
| Torque | 7.85 Nm @ 5000 RPM |
| Power | 6.74 HP @ 7,000 RPM |
| Starting aid | Kick / Electric |
| Transmission | Automatic |
CHASSIS
| | |
| --- | --- |
| Frame | Under-bone Type |
| Front Suspension | Bottom link with spring-loaded hydraulic damper |
| Rear Shock absorber | Swing arm with spring-loaded hydraulic damper |
| Brake system Front | Drum brake |
| Brake system Rear | Drum brake |
| Brake drum – diameter front | 130 mm |
| Brake drum – diameter rear | 130 mm |
| Front tyre | 3.50 x 10 — 4 PR / 51 J (with tuff up tube) |
| Rear tyre | 3.50 x 10 – 4 PR / 51 J (with tuff up tube) |
| Fuel tank capacity | 5 L |
| Ground clearance | 125 mm |
| Wheelbase | 1240 mm |
| Length | 1750 mm |
| Kerb Weight | 104 kg |
| Battery | 12 Volt 4 Amp |
| Head lights | 12V 35/35 W H4 |
Motorcycle Courtesy:

Test Riders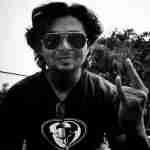 Nijish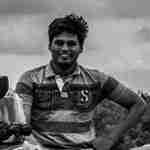 Avin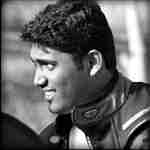 Sudeep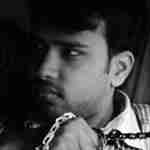 Manu