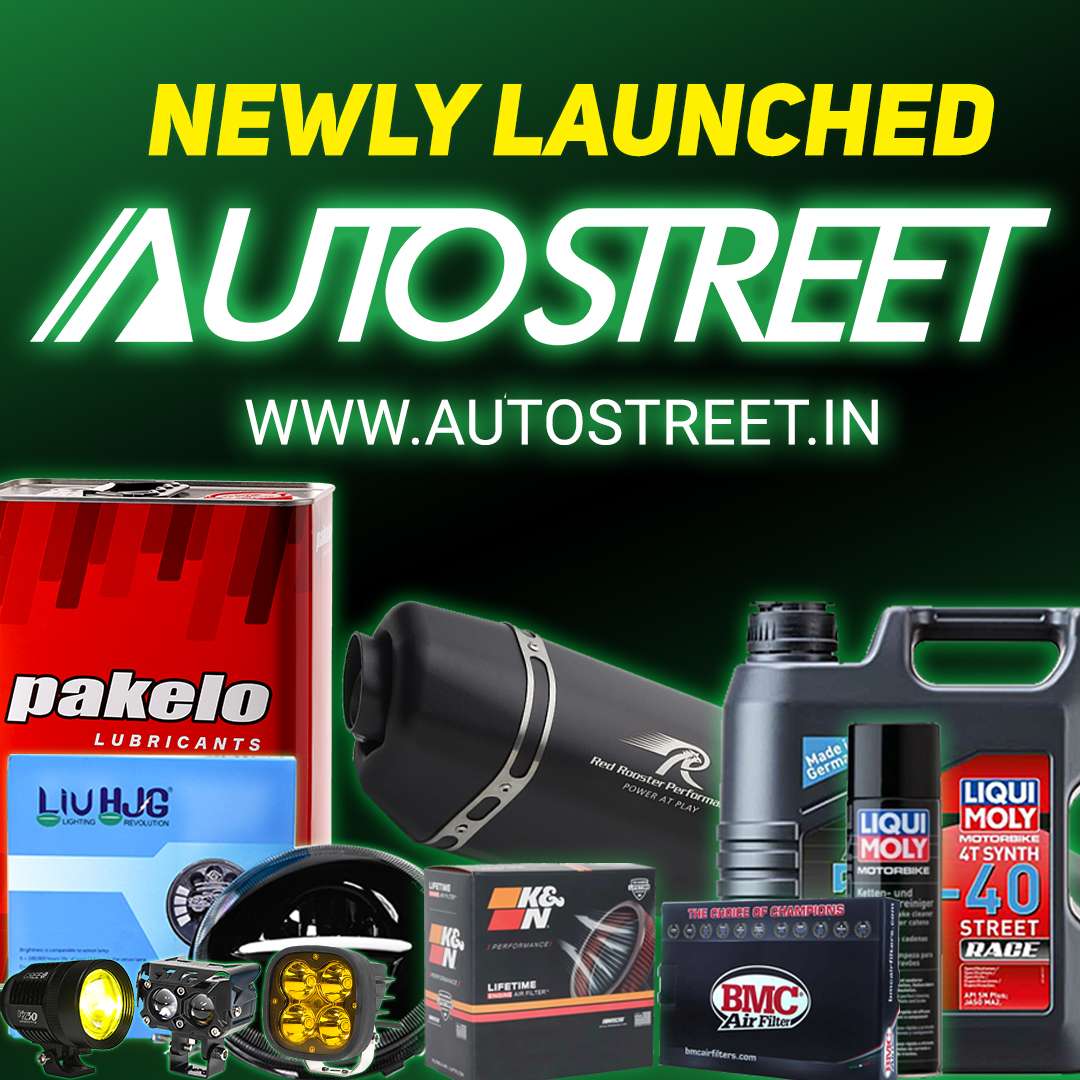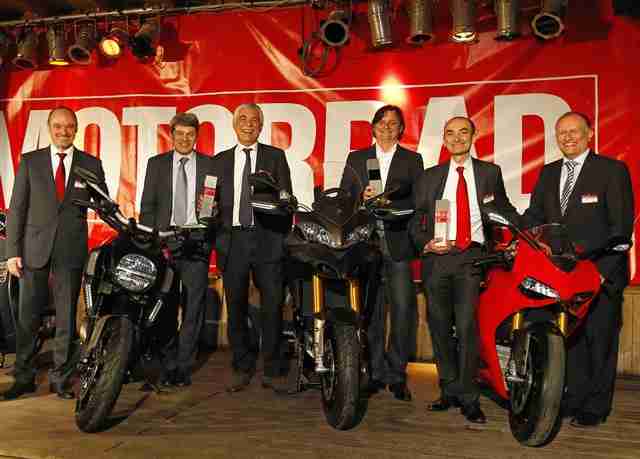 Readers of the prestigious German magazine, Motorrad, one of the highest selling magazines in Europe, have awarded Ducati "Best Motorcycle of 2012" in three different categories. Over 39,000 readers voted in Motorrad's 14th edition of "Motorcycle of the Year", an increase of 11,000 over 2011 and further indication of the international interest generated by Ducati, the famous motorcycle brand, based in the Borgo Panigale region of Bologna, Italy.
Ducati was the most successful manufacturer at the award ceremony, winning three of the eight main categories, with the brand new and revolutionary Ducati 1199 Panigale stealing the coveted prize for "Best Sport Motorcycle" with 41.2% of the vote, 20% more than runner-up, BMW for the S1000RR. Underlining its innovative entry to the highly competitive category, the new Ducati Diavel Cromo claimed the "Best Naked Motorcycle" award with 9.7% of the vote ahead of the Triumph Speed Triple, while the Ducati Multistrada 1200 S Touring won the "Best All-rounder" award with an impressive 23.9% of the vote, 10% ahead of the BMW K1300S.
The voting of Motorrad's readers not only revealed Ducati to be the "Best Sport Motorcycle Manufacturer 2012" with 77% of the vote just ahead of Aprilia and MV Agusta, but also recognised Ducati as "best in style and design" under the title of "Good Look 2012". These recognitions combined to establish Ducati as "Preferred Manufacturer 2012", with 52% of the voting ahead of BMW and Triumph. In addition to the three prestigious awards and numerous recognitions, the Hypermotard 1100 EVO SP also made a significant mark in voting, taking second position in the "Best Enduro/Supermoto" award, as runner-up to the BMW 1200R GS Adventure.
"Ducati deserve these awards in every sense," said Michael Pfeiffer, Director of the Motorrad publication. "This Italian motorcycle manufacturer has pushed hard in the market and introduced innovative and interesting motorcycles. As well as repeating their success of last year with the Multistrada 1200, they have achieved an additional two valuable awards for the Diavel Cromo and new 1199 Panigale. A fantastic result with voting percentages of significant importantance. Well done!"
"We feel very proud to receive this series of impressive awards and recognitions and our thanks go to Motorrad and the readers who voted for these awards," said Gabriele Del Torchio, President of Ducati Motor Holding. "This is an important result for our company and reward for everyone who has worked so hard on the quality and innovation of our motorcycles. It is a result also confirmed by our growth in Germany, a demanding market in which high quality is essential for success and confirmation of our great work in these recent years."