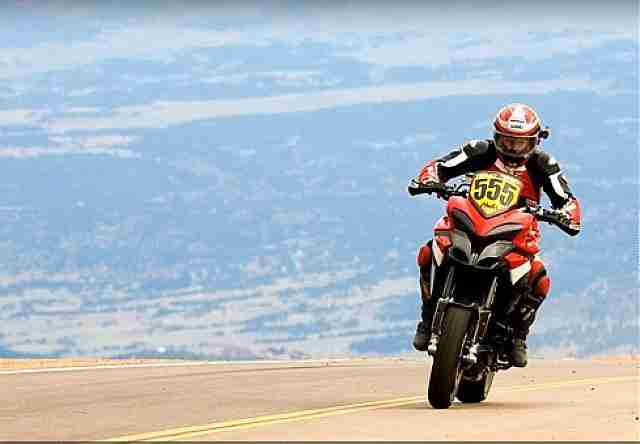 Following two consecutive championship years, Ducati will again partner with the Spider Grips team to conquer the mountain on the Multistrada 1200 on July 8, 2012. The 2012 team will see the return of two exceptional riders, both possessing intimate knowledge of this historic race:
– Carlin Dunne — 2011 Rookie of the Year, 2011 1205cc Class Winner with the Multistrada 1200 and 2011 King of the Mountain setting the all-time event motorcycle record.
– Greg Tracy — Pikes Peak six-time winner, 2010 1205cc Class Winner on the Multistrada 1200 and 2008 1205cc Class Winner on the Ducati Hypermotard 1100S .
For additional details, as well as Ducati's Pikes Peak International Hill Climb updates, you can visit the Pikes Peak section on Ducatiusa.com website.