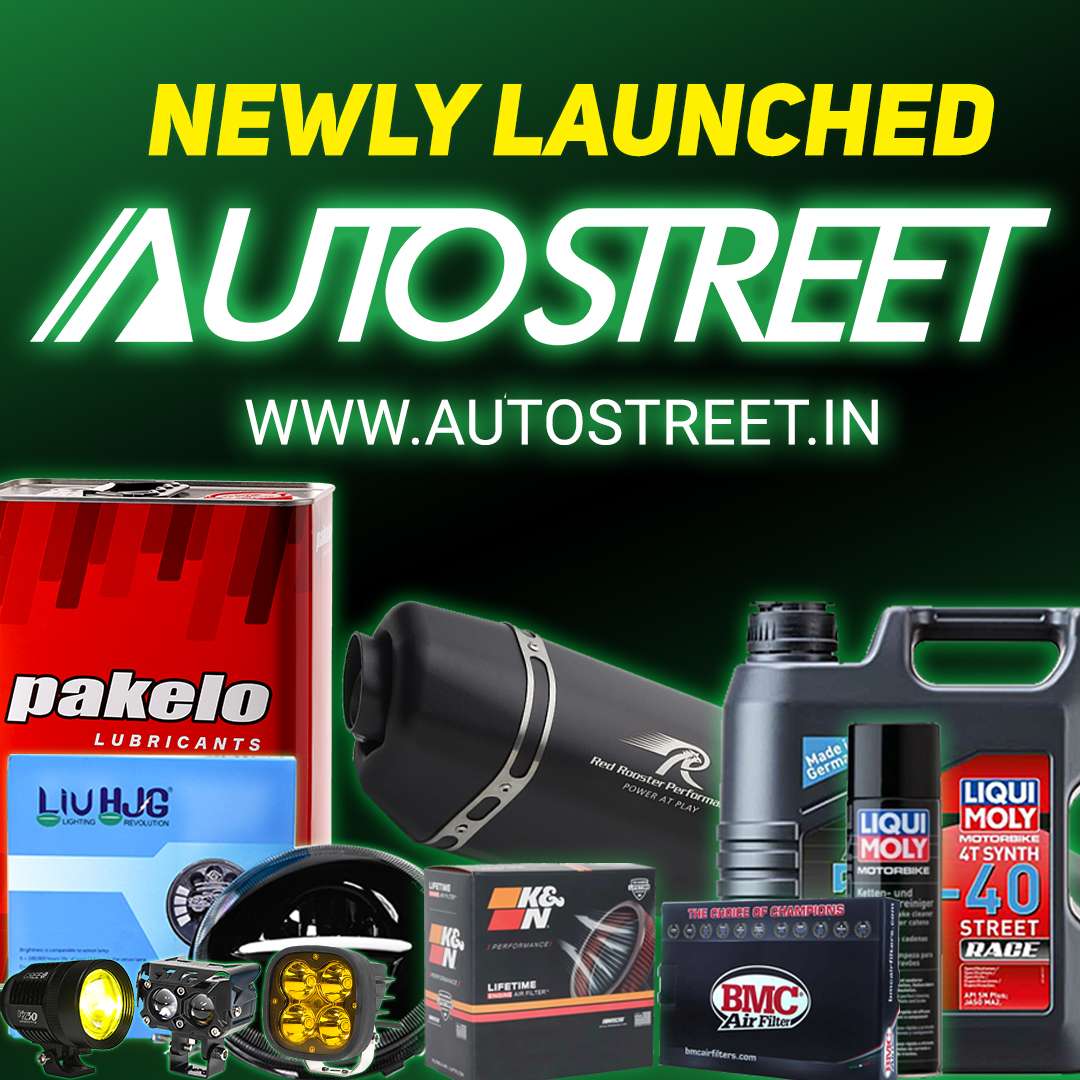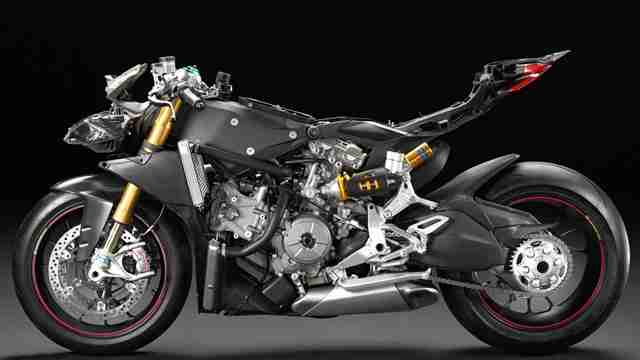 Here are the first official photographs of the 'naked' 1199 Panigale. No, not a Streetfighter version of their latest superbike — that's probably still at least a year away. It's two photographs and some CAD images of the Panigale without its bodywork and with its L-twin Superquadro engine on full display, in all its mighty, naked, densely-packed glory. A moving sight it is, too, for there is no visible 'chassis' as such — no steel tube trellis frame, no aluminium twin-spar.
So how exactly does that Superquadro engine hang in there? Well, the engine is used as a stressed member of the short and strong monocoque chassis, which is made of die-cast aluminium. The monocoque attaches to the cylinder heads of the engine, protruding forward to house the steering head bearings and forming the airbox along the way, which is capped-off and sealed when the lightweight aluminium fuel tank is attached, using one component to the fulfill the roles of two.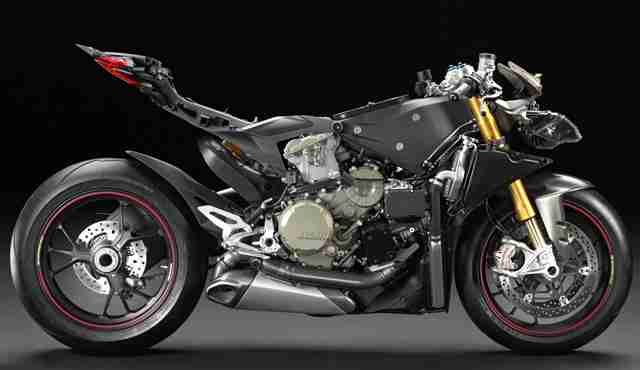 'Merging multiple parts into one compact and lightweight component, the extremely compact monocoque construction is one of the key elements in reducing the new superbike's overall dry weight by an incredible 10kg, to a benchmark 164 kilos,' say Ducati. 'While the cylinders remain true to Ducati's signature 90° L-twin configuration, the new engine has rotated the top-end backwards around the crankshaft a further 6° to give more clearance on the front wheel and enable engineers to modify the front and rear weight bias. This also enables a front-end geometry of 24.5° of rake and 100mm of trail. Attaching directly to the rear of the engine, the new fully die-cast aluminium, single-sided swingarm is 39mm longer than the 1198's unit, contributing to the increased the wheelbase of 1,437mm and weight distribution of the 1199 Panigale from 50/50 to 52% front and 48% rear with an average-size rider onboard,' they add.
Compared with the 1198, the Panigale's die-cast aluminium rear sub-frame is considerably lighter and attaches directly to the Superquadro engine, while the lightweight magnesium front sub-frame attaches directly to the monocoque frame, providing secure support for the headlamp, instrumentation and fairing. 'This combination of weight saving and mass centralization around these high front and rear sub-frame areas substantially contributes to overall agility,' say Ducati about the most advanced superbike they've ever built.