Eco-friendly, affordable, easy to use, innovative and efficient. These words best describe the exclusive range of waterless motorcycle and car wash products from CroftgateUSA that is being introduced into the Indian market by MadCustoms, an automobile company with a difference.
Though MadCustoms started off as a simple car detailing company, their urge to provide services that make a difference and distinguish them from their competitors led them to the idea of bringing the concept of waterless motorcycle and car wash products to India. Maddy, one of the founding partners of MadCustoms says, "We have a penchant for cars and bikes and understand the need to keep it clean at all times. Unfortunately, cleaning them consumes gallons of precious water which can instead be saved for a better future. So, we thought of introducing products that clean the automobiles without using even a drop of water. And that is how we came up with the idea of introducing motorcycle/car wash products in our country."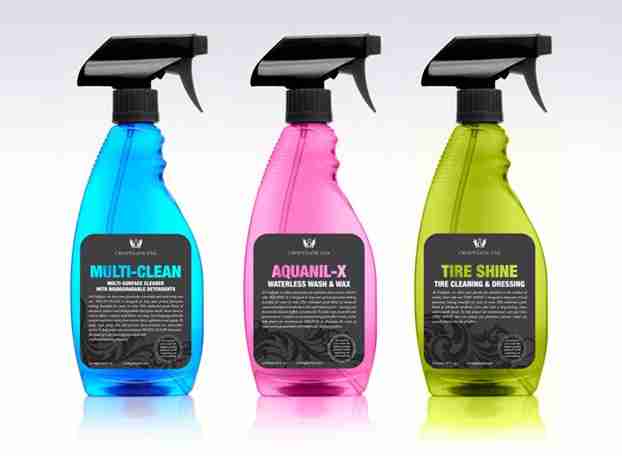 The effort that this automobile company is putting in is evident in the type of response being generated. Abeith, another partner in this firm says, "We started marketing on the internet only a few weeks ago and the response that we have received has been overwhelming. We are receiving positive reviews from people all over the country and even from places like Bhutan, Bangladesh and Sri Lanka. It is very encouraging to see such a positive response." MadCustoms is based out of Bangalore, but the impact it has made is far reaching.
A number of customers who have already availed the services of this company and used the waterless products, have nothing but words of praise for the products. Mr. Murali, a customer who had his car cleaned using the waterless range of products was elated at how his car gleamed after the entire process and without using even a drop of water. He says "MadCustoms is indeed going to bring about revolution in India in terms of car and bike cleaning by introducing the waterless wash products".
MadCustoms is positive about the impact it can have on the environment in terms of water conservation. After all, it is in our hands to protect the natural resources and hand it down through generations. If you want to play your part in saving the environment, while at the same time keeping your automobiles clean and sparkling, switch over to using the waterless automobile wash products introduced by MadCustoms and see the difference.