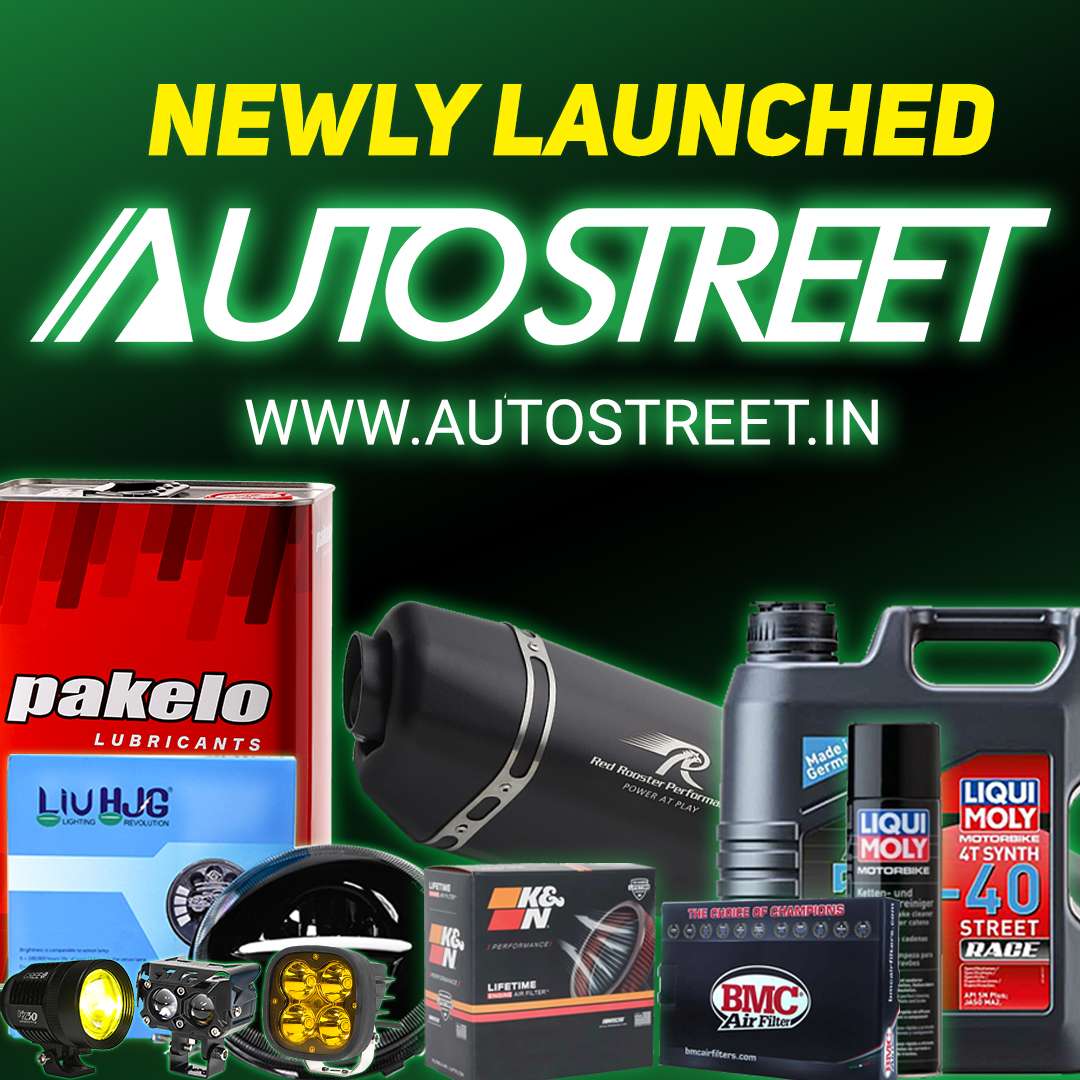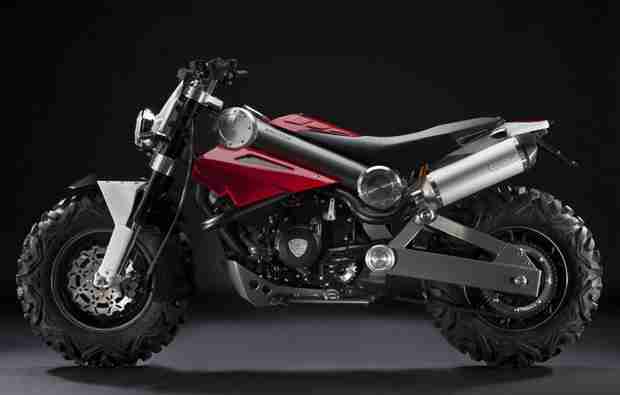 The Brutus could be one of the oddest machines displayed at EICMA 2012. Designed by Alessandro Tartarini, son of Leopold, founder of Italjet, this motorcycle was presented at the stands of Pelpi International. The Brutus is a cross-breed between a quad and a motorcycle. We could very much call this machine a two-wheeler "SUV", which has opened up new horizons altogether.
The final version will be sold under the brandname "OVER", and the production model will be made ready in a few months. The design of is outside of all patterns, moving beyond the sterile fashion and current market offerings. The "Over" when defined by its technical characteristics can very well be distinguished as a true SUV (Sport Utility Vehicles) on two-wheels. The characteristics that distinguish it are several, but possibly the loudest of them all would be the wide-section tires. The engine is of electronic fuel injection, and its 750cc heart has generous and ample power to deal with all types of terrains including tarmac to sand to snow, making it the the only two-wheeled vehicle which could be ridden comfortably in all terrains and conditions. The "Over" would run with an automatic transmission (CVT) with two speeds, with the option of reversing while on snow or with sidecar attached.
The Brutus definitely breaks all barriers and pushes the limit of what two-wheelers can do and reach to. There are also lot of customization accessories being offered, such as, a kit for snow consists of skis and steering, sidecar, tow bar, winch kit, generator, and many more features to be added later. The Brutus should be available in the market by spring 2013.