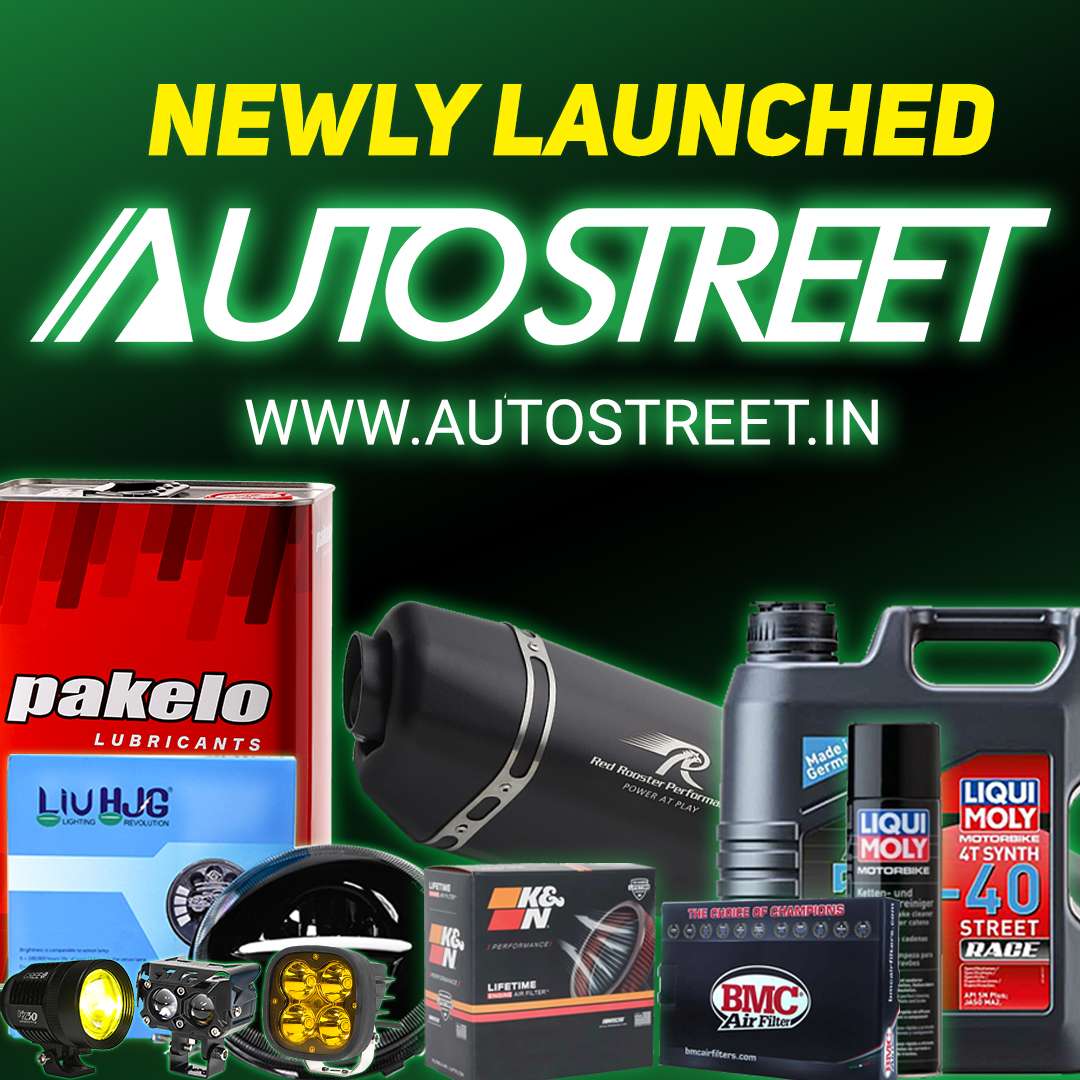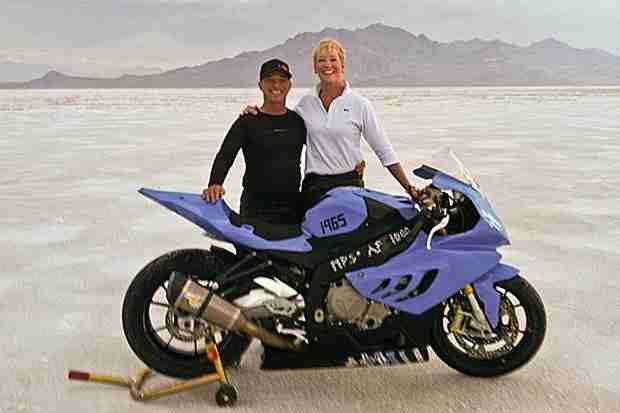 Landspeed racer Andy Sills claimed another world record aboard a 2012 BMW S1000RR at the famed Bonneville Salt Flats west of Salt Lake City, Utah on August 29. During the BUB Motorcycle Speed Trials, Sills recorded a flying mile two-way average speed of 204.784 mph which sets a new FIM record in the Partially Streamlined Naturally Aspirated 1000cc class. Sills bested the previous world record set in 2009 by more than four-and-a-half miles per hour.
Erin Hunter, also an accomplished landspeed racer and ambassador for women in the sport, set an AMA national record on the same BMW S1000RR with a top speed of 207.758 and a two-way average of 205.566 mph (besting the previous record by over six miles per hour) at the Bonneville event.
"We've had the good fortune to race a number of different bikes throughout our careers, including streamliners," commented Erin, "and the BMW S1000RR is incredibly stable at high speeds. The super stable platform allows us to focus on our racing skills without having to worry about the performance of the bike. You can trust it and go all out."
"Andy and Erin contacted me about a week before the trials and asked if I could provide them with an S1000RR for Bonneville," said Gary Orr, co-owner and general manager of San Diego BMW Motorcycles. "We've been successfully prepping race bikes for them for the past several years, so we were happy to help them out again."
Orr and his mechanics took the production bike and installed a BMW HP Race Powerkit, a LeoVince SBK exhaust pipe and race body work. In the meantime, Brock's Performance shipped Orr a suspension lowering kit. With little time to spare, the race-ready S1000RR was delivered to Andy and Erin the day before they left for Bonneville. The couple had FastSkinz race vinyl added to the bike at the BUB event. Now in its 9th year, the Bonneville BUB Motorcycle Speed Trials continue to be solely dedicated to motorcycles. The event offers world and national record breaking opportunities and attracts top contenders in many classes.