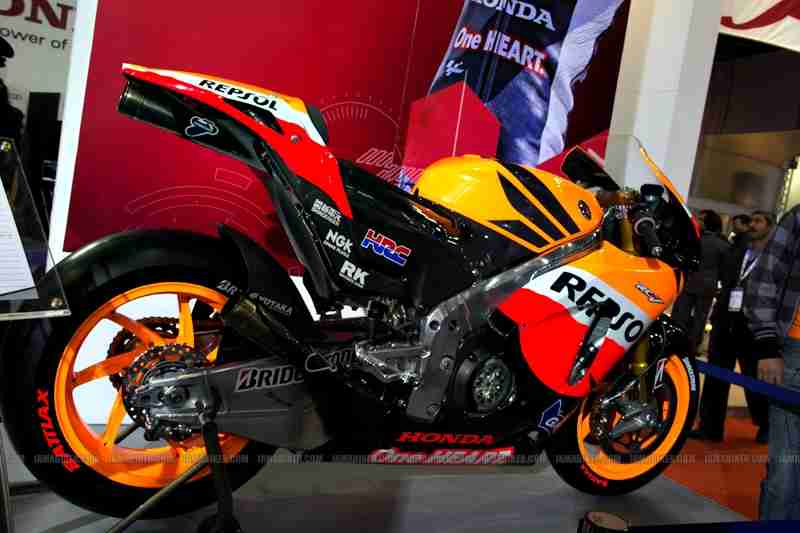 One motorcycle that probably that does not need any introduction would be the Repsol Honda RC212V. The Honda stall had this MotoGP beauty on display proudly flaunting the number 27 of the 2011 MotoGP champion Casey Stoner. The Honda RC212V is a road racing motorcycle developed to race in the 800 cc (49 cu in) MotoGP series. Officially introduced on 30 October 2006 as the RC211V replacement in the MotoGP series, it was developed by Honda Racing Corporation (HRC) throughout 2006 and began officially racing in the 2007 season. The model name designates the following:
RC= Honda's traditional racing prefix for 4-stroke bikes
212= second works bike of the 21st century
V= V engine
The RC212V features an 800 cc (49 cu in) liquid-cooled four-stroke DOHC 4-valve V4 to power the all new chassis built with mass centralization and handling as top priority.