Aston Martin has teamed up with bicycle manufacturer Factor Bikes to offer buyers a two-wheeled version of their most advanced and most expensive car the Aston Martin One-77. This has resulted in them developing what they call the worlds most technologically advanced road bicycle called the One-77.
Like the One-77 car, the bike uses loads of carbon fiber to keep weight as low as possible – the frame, fork and handlebars are all made from the lightweight composite material. The bike is outfitted with Shimano Dura-Ace components and rolls on bespoke carbon wheels. An integrated lighting system with high-intensity front LED and red rear LEDs keeps cyclists prepared for dusk. There's not as much to outfit with fancy materials on a bike as a car, but the One-77 does feature hand-stitched leather handlebars and saddle as a sort of high-end, sporty touch and homage to its supercar namesake.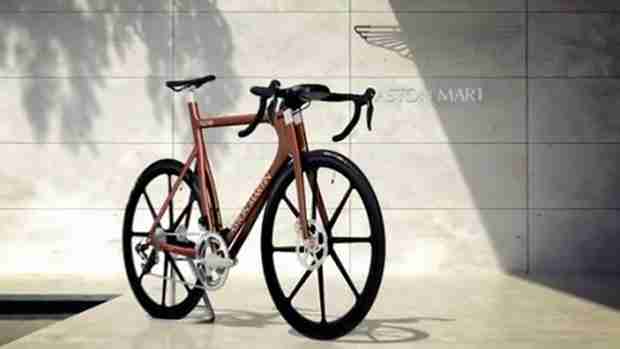 What really sets the One-77 apart is its advanced computer system, originally developed for the F001(another high tech bicycle from Factor). The computer uses a complex array of sensors, including GPS, a rear-wheel speed sensor and a crank position sensor, to take performance analysis well beyond the speed and distance measurements of other systems. It gives cyclists a menu of more than 100 specific measurements, including crank torque, leg power and crank force, all broken down into left and right legs. Other measurements include acceleration, wasted leg power, rate of ascent and rear wheel speed. Of course, traditional measurements like speed, altitude, GPS location and heart rate are also a part of the system. It's akin to a sports labratory in the form of a bike.
Not only is the computer system quite elaborate, it's integrated seamlessly into the bike. The backlit touchscreen display is built into the handlebars and the electronics run internally through the frame. The user operates the system with a control set mounted on the handlebars. Bike Radar reports that the bike will cost around 25,000 US$. Of -course only 77 models will be built, and customers will be invited to the factory throughout the process.