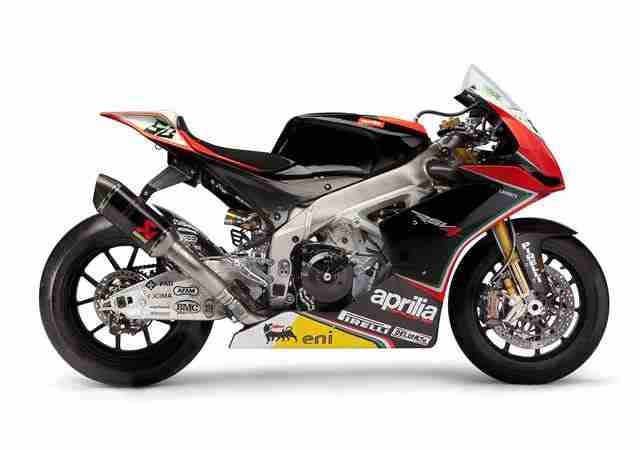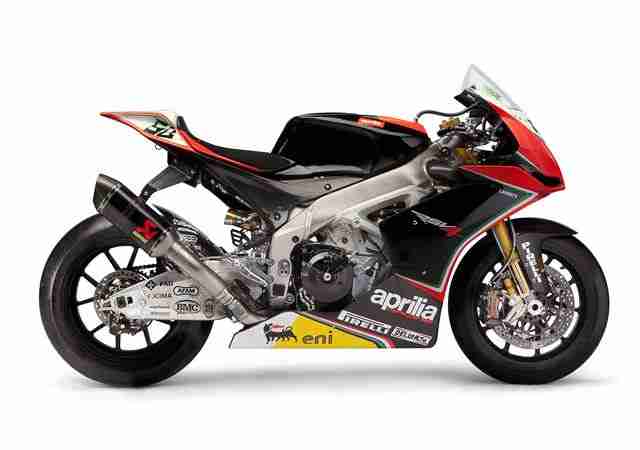 The 2012 World Superbikes season starts on the 26th of this month, with the first race of the season scheduled to be held at Phillip Island, in Australia. Aprilia won the 2010 World Superbikes championship with Maxi Biaggi (who finished third in the 2011 season in WSBK) and they are now back for the 2012 season, with Biaggi and Eugene Laverty riding their bikes.
'My motivation remains unchanged. If anything, I have to say that it has increased even more after what happened in 2011. We were coming off a world triumph, with a lot of expectations and all eyes on our results, but things didn't go as planned. That's water under the bridge. Now we're looking forward to the new season with only one goal — to win,' says Biaggi. 'My relationship with the RSV4 is a particular one. We're a close couple. We have our rough spots, but we also know how to get through them. I think that the RSV4 still has a lot to say in this championship and, given the level of competition, I'll certainly have to bring the most out of it,' he adds. 'Based on what we've seen thus far, Ducati and Honda seem to be the fairly tough competitors, but I don't underestimate anyone because BMW and Kawasaki have also gotten stronger and they're aiming for the big target. This will be an even more heated season than 2011 if that's possible,' says Biaggi, when asked which teams he thinks are likely to do well this year.
'Superbikes are very powerful, we're talking about more than 200 horsepower. Superbikes are extremely high performance machines and they require maximum riding effort. There is no time to take in the scenery when racing any bike, even more so when racing with 1000cc! The factory derivatives have made giant steps forward like electronic management and performance in general,' says Laverty, speaking about WSBK machines in general and the RSV4 in particular. 'If everything goes smoothly, I think the year will bring us some nice satisfaction. It's too early for predictions — we'll talk again in a few months,' he adds.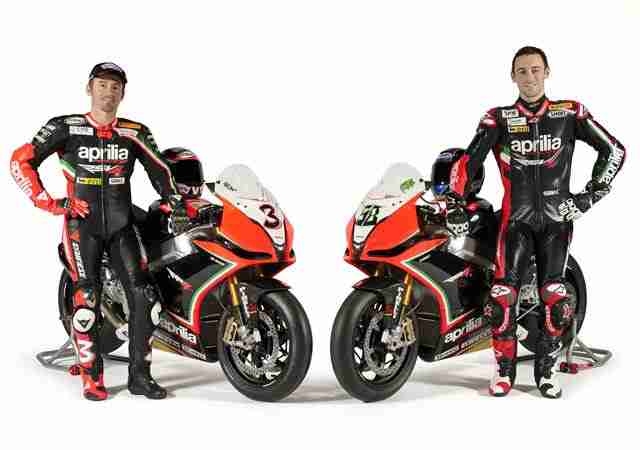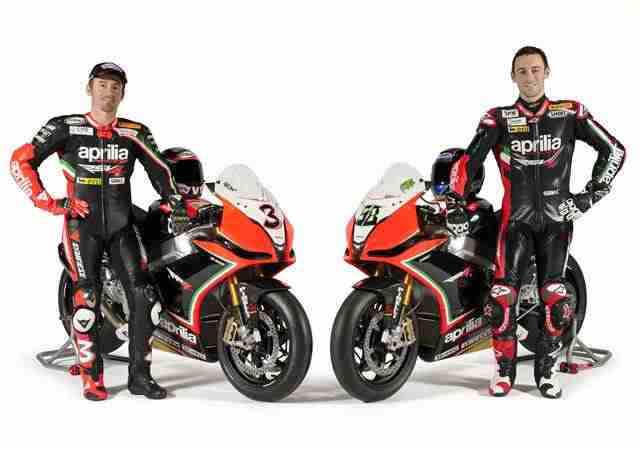 2012 Aprilia RSV4 Superbike: Tech specs
Engine: Longitudinal 65° four-stroke liquid-cooled DOHC 16-valve 999cc V4
Max power: 220bhp
Max revs: 15,000rpm
Fuel system: Variable-height intake ducts controlled by ECU, electronic fuel injection with 8 injectors and latest-generation Ride-by-Wire technology
Transmission: 6-speed cassette-type gearbox, multiplate wet clutch with slipper system
Electronic management: Aprilia Racing ECU managing ignition, injection, variable-height intake duct control, Ride-by-Wire system and traction control
Chassis: Adjustable, aluminium dual beam with pressed and cast sheet elements
Suspension: Öhlins
Brakes: Brembo
Weight: 165kg