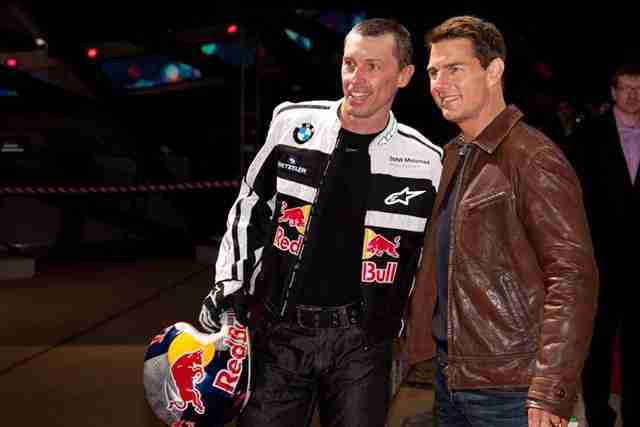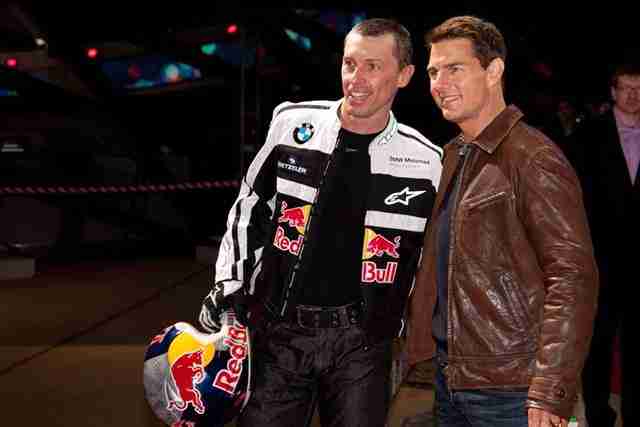 Chris Pfeiffer one of those few people who can entertain crowds of all ages with his incredible stunt displays on his BMW F800R, but at the European premiere of the latest Mission Impossibleblockbuster: Ghost Protocol, even Chris was surprised when one of the world's biggest movie stars personally asked him to perform.
The stunt superstar had been asked by Paramount Pictures to put on a show at the European premiere of Mission Impossible 4, held at the BMW Welt building in Munich on Friday, December 9. Pfeiffer was supposed to stop his freestyle show when Tom Cruise, the star of the picture, arrived on the red carpet. However, Cruise himself had other ideas, when he spotted Chris standing in his motorcycle gear, he persuaded him to put on a special display.
"I had been told that I was to warm up the crowd, then stop performing as soon as Tom Cruise arrived," says Chris. "So that's exactly what I did, but when Tom spotted me in my motorcycle gear, he came over and asked why I wasn't riding. I explained the situation and he said, 'no, I want to see you perform.' So, I got a chance to do my show for him. It was so exciting and unexpected — I was already pleased to be a part of the premiere, but to be asked personally by Tom Cruise to perform: that was really something else! He loves stunts, motorcycles and also Red Bull — he has had a ride in a Red Bull Formula 1 car before."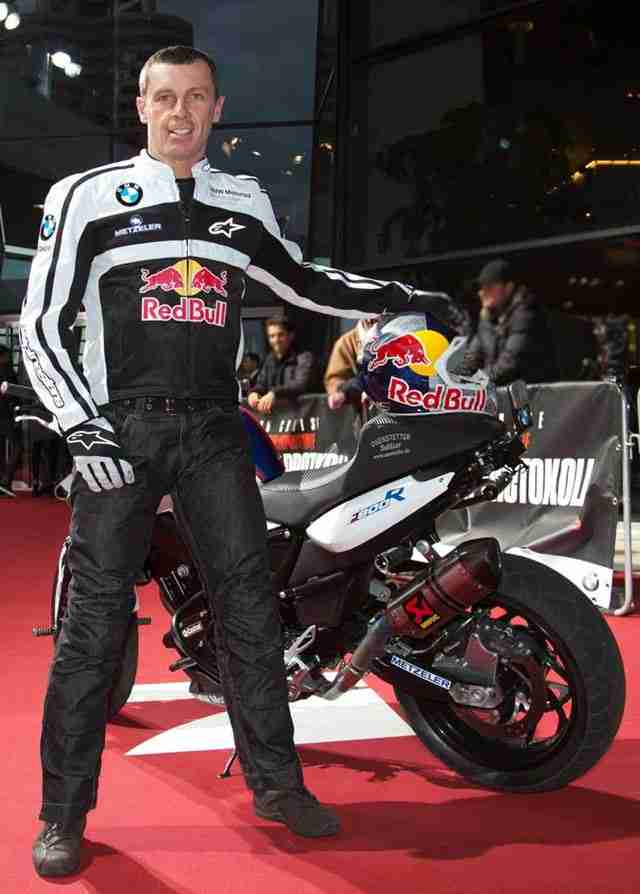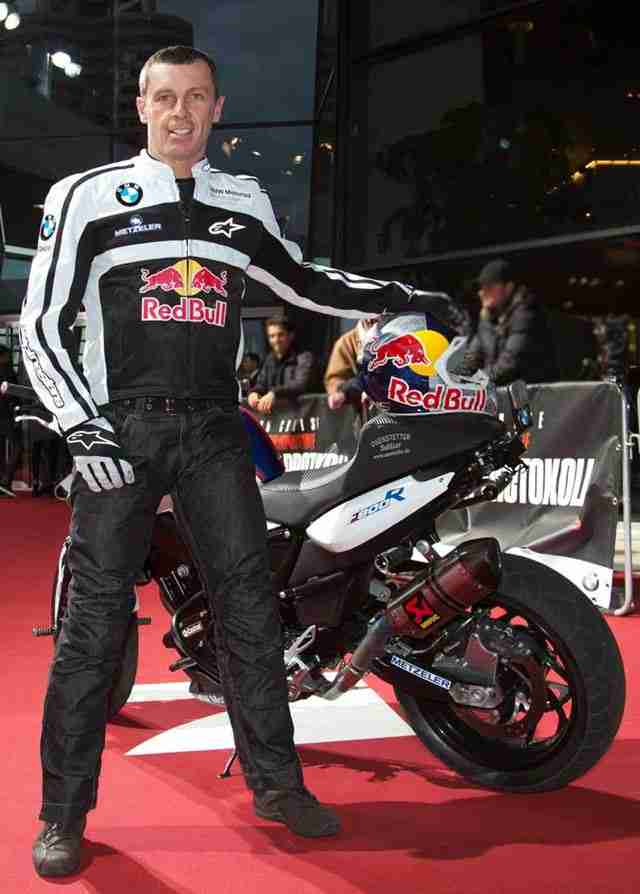 The Hollywood star was not the only one who was delighted by Pfeiffer's performance, as thousands of fans had turned up to the BMW Welt to see the stars arrive, and were pleasantly surprised by the adrenaline-fueled pre-film entertainment on offer. "They were shocked when I was announced, they weren't expecting that at a movie premiere, but when I started riding, their jaws dropped — the reaction was great. A lot of them thought I must have been the stunt rider in the movie and kept asking me about it!"
The slot at the premiere was the first of its kind for Chris and he says he will not rule out another in the future. "If Mission Impossible asked me to do something like this again, of course I would say yes — but my focus is still on my shows. I'm already getting many requests for 2012 and have some big events already booked, in Tokyo, France and Denmark, as well as BMW Motorrad Days obviously.
"If I did ever get the chance to do some stunt riding in a movie, that would be great — I told Tom Cruise to call me if they need anyone for the next film, so who knows!"
In front of fans and the stars — including Tom Cruise, co-stars Paula Patton and Simon Pegg, and Director Brad Bird — Chris' tricks aboard his F800R were every bit as action-packed and gravity defying as some of the exciting scenes in the fourth installment in the Mission Impossible series, which goes on general release later this month. Also very much in the spotlight at the BMW World building was the BMW i8 Concept hybrid sports vehicle that Cruise's character, Ethan Hunt, drives in the movie. The premiere was a great way for Chris to round off another amazing year, which has seen him perform huge shows at venues around the world. Just some of his diary dates in 2011 included: a trip around India with the Red Bull Chris Pfeiffer Tour, which included the cities of Bangalore, Delhi, Kolkata, Jaipur and Mumbai; the opening of the Red Bull Ring in Spielberg, Austria; and the Superbike World Championship at the Miller Motorsports Park, Salt Lake City, USA. He has also performed in Warsaw, Poland; attended the BMW Club Europe Meeting in Zillerat, and appeared at the international Biker Festival in Minsk, Belarus. He also performed a series of breath-taking shows in Azerbaijan, Georgia and Armenia during his 'Red Bull Caucasus Tour'.