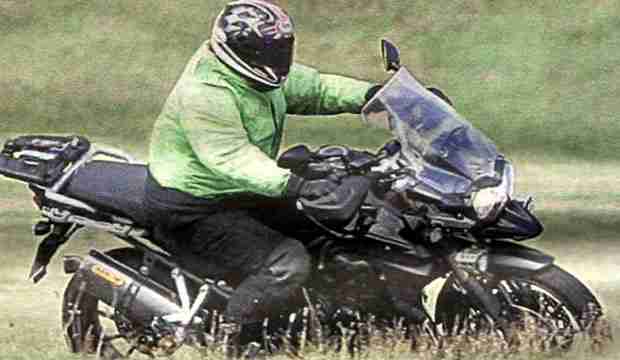 With less than a month to the EICMA 2011 at Milan, where all the latest innovations in the motorcycle indistry would be showcased to enthusiasts by all the top manufacturers. Triumph is all set to display its new adventure tourer that thankfully we have already seen a few times due to spy photos that appear every now and then.
The motorcycle that we know as the Adventurer will now be renamed to the Explorer 1200. The motorcycle is expected to have a three-cylinder engine capacity of 1180 cc, with power out put expected at a healthy 130-145 hp. Technologically and visually speaking the Explorer 1200 is a more powerful Tiger 800 Triumph, which was unveiled at last year in Milan. In addition to the larger engine the difference between the Tiger and 800/800XC and the Explorer 1200 is the universal joint transmission.
The Triumph Explorer 1200 is not the only new upgraded model that Triumph is ready to display at the EICMA. Also expected is a updated Triumph Speed ​​Triple R with better suspension, trimmed gearshift, improved braking system, better tyre and loads of carbon fiber.