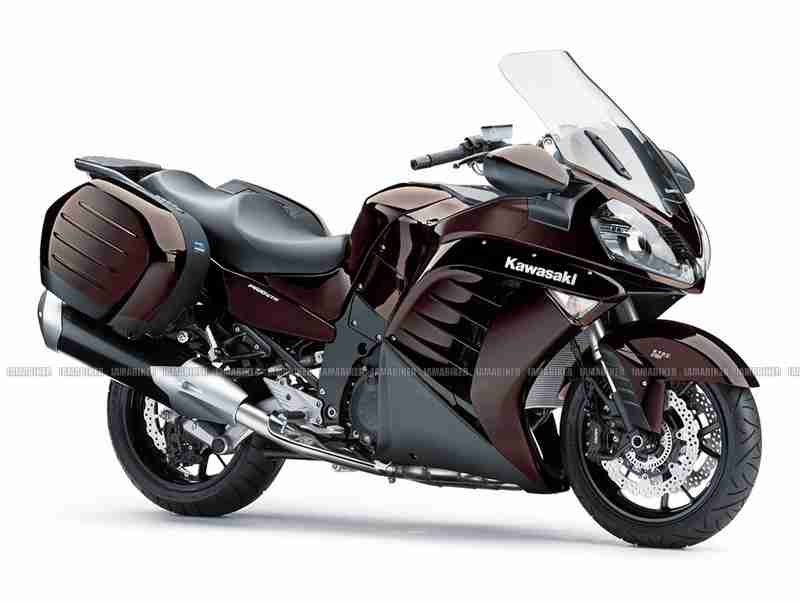 It has been two years since Kawasaki rebuild its super-tourer GTR1400. This motorcycle enters the 2012 season refreshed, with some new colors.
The GTR 1400 is equipped with Kawasaki's traction control and is still driven by the 1352 cc engine, taken from the 2011 Kawasaki ZZR1400. This engine provides the GTR 1400 with 155 hp and 136 Nm of torque, over a six-speed transmissions. It also uses the Kawasaki Tetra-lever rear suspension, which provides a sleek and smooth transfer of power to the drive wheel.
Other standard equipment include, electrically adjustable windshield, heated handlebar grips and Kawasaki motorcycles KI-PASS ignition system. The GTR1400 color options are limited to 'dark red' and 'black' along with the existing dark blue. Below are photographs of the new color options of the Kawasaki GTR 1400.